Successful Real Estate website features list [2023 Guide]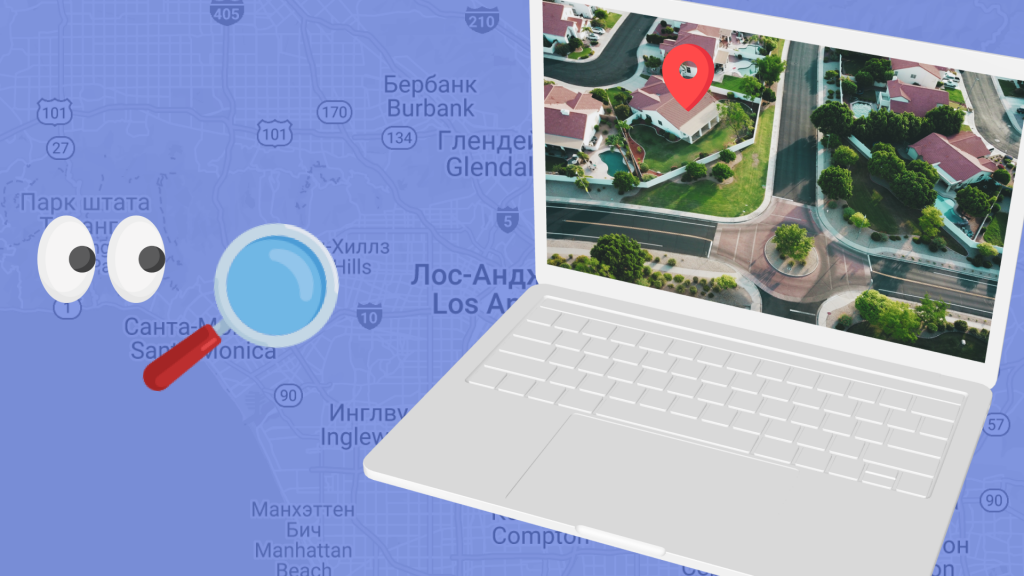 Nowadays the question about the features of Real Estate website is crucial to stand out. According to the research made by the National Associations of Realtors in 2019 more than 44% of potential home-buyers starting their search for properties online. And now with pandemic limitations, this number only grows each day. This means a strong digital presence is not an additional source of leads for the Real Estate business anymore, but the main one. And to win the target audience it's no longer enough just to create a mediocre website.
Therefore the convenient feature set is the top priority for modern Real Estate, property listing, or broker websites.
In this article, we outlined Top 11 features of Real Estate website to create a seamless experience for your clients and win the competition:
Let's now take a closer look at each of them.
1. Clear Navigation
Simplicity is the key to flow efficiency. It's the golden rule in order to lead the users through the Real Estate website and help them find the information they need with no fuss. If some features turn out to be too difficult to use or find, clients will just move forward to the competitors.
Consider clear menu items and linking all pages to each other for easy access. Make sure that you can find the main information on the home page, access property search/filters. This combination of features for Real Estate website can become good base for the further growth.
2. Search Engine Optimization (SEO)
Needless to say that SEO is an important point to get the best search engine rankings for the Real Estate business in the future. It's fundamental to think through the architecture at an early stage since it'll influence the back-end and front-end sides of your property listing website.
3. Mobile-Friendly Design for Real Estate website
Real Estate website development implies that a big part of convenient flow and brand recognition is not only functionality but design as well. Especially if you're looking into ways to improve an existing product.
The Mobile-first approach finding its way in all industries and Real Estate webdesign is not an exception. More and more clients prefer using the phone for initial property search so it's important to make sure that your website is easy to use in this case.
But the desktop design shouldn't be ignored either, some features are just not comfortable to use on the phone so users will still prefer desktop for these ones. An average user hangs out on a web page for 15 seconds. That's how much time you've got to draw the attention of potential clients. In other words, if a website is poorly designed, you'll be losing clients with or without responsive layouts.
Normally, web developers write responsive code only. This means the website can fit any screen size and change its layout depending on resolutions. Why this feature of Real Estate website is such a big deal? There are at least two reasons for this:
User experience. It's needless to say how many users prefer surfing the web on mobile devices over desktops. The rule is simple here: no support, fewer conversions.
SEO. Remember the previous point? Google moved to mobile-first indexing. Meaning if you intend to optimize a non-responsive website for search engines, you may still rank lower than others. Respectively, chances for conversion are lower as well.
4. Listings and Mapping
It's barely possible to imagine a Real Estate website or property management platform without lots of properties for sale or rent.
It typically contains the following data:
Photos of a property
Description of facilities
Location
Price
Area
Even though Listing is not that unique in the context of Real Estate website features but you can easily come up with upgrades for it. For example, you can add the possibility for users to create Listing Alerts to get all relevant options right away. At the same time, you will get the database of potentially interested users by asking their emails for notifications.
5. Advance Search With Filters
Listings are great but how to efficiently find what you need when it's too many offers? It's time to think about search and filters — features that probably affect conversion rates most of all.
Just to compare, here are some of the filtering options:
Address, neighborhood, or ZIP
Year built
Listing type
Home type
Price
Square feet
More filtering options – the more exact result your clients will get. And that means higher conversion for your Real Estate website or platform.
6. High Fidelity Photos/ Property Visualization
Professional photos are definitely one of the success factors. The logic is simple: the more clients like how a house looks on photos, the more likely they are to book a tour, contact the company or do any other interactions.
A good option to higher the conversion and get a database of relevant leads will be to provide a catalog of photos after registration, like:
Modern technology provides more creative ways to property visualization than just photos or video:
360° photography
Now it is commonly used both for interior and street views. It can be a great solution to show potential home-buyers the neighborhood and important places nearby.
VR/AR
Still fresh on the market but can bring high brand recognition as creates a unique experience for buyers.
7. Calculators
Calculators of different kinds are also a great addition to the feature set. They give additional points of deal transparency which is highly valued by clients. They keep prospective buyers notified about the cost of a house and allow making informed decisions assisting with financial issues related to mortgage and other challenges. The same as for the photo catalog you can provide calculations only for registered users after getting their email.
Working on a feature set for your Real Estate website you can consider adding calculators like:
Mortgage
Affordability
Rent vs. buy
Debt-to-income
Refinance
Investigate your clients' needs and pick the best options to win them with convenience.
8. Real Estate CRM System
Customer Relationship Management (CRM) systems are vital for most businesses. A robust Real Estate CRM can help you manage clients and communications way more effectively due to the automated tracking of interactions with customers. Basically, you'll have your custom workspace that would make flow much more efficient.
Depending on your needs, you may want to order software development services to build custom CRM from scratch to fit your Real Estate business perfectly.
Here you can look at our Real Estate CRM systems:
ACICO is a custom Real Estate CRM for builders that gives a possibility to monitor the way the objects are built.
SAVO — custom CRM + ERP system for Real Estate domain. Built to automate all the processes of the development company, starting with the customer's call and ending with the formation of a real estate purchase contract and payment fixation.
9. Neighborhood Guides as a strong Real Estate website feature
Needless to say that the detail like Neighborhood guides can create a full experience and even this feature alone used for the separate concept would bring value. If someone is moving from a different state or city, it lets them see what the neighborhoods your service has to offer.
Choosing information that your guides will include you can consider:
Local schools, colleges, and universities.
Nature objects such as parks, forests, rivers, etc.
Sports facilities like gyms, football stadiums, watersports venues, etc.
Shops and stores
Entertainment facilities (bars, nightclubs)
Local Healthcare facilities including Veterinarian clinics
Transportation. Whether in an urban or suburban area, people will need transportation. That can include access to the nearest highway or access to public transportation hubs, or even airports.
And many other factors that would be important for your clients. Yet don't forget that these things in the guide can change so it's better to come up with a system to update this.
10. Blog for Real Estate website
Blog is one of the core Real Estate website features and is important not only for the Real Estate domain, as it allows to work on SEO and share useful insights with your clients. It generates both traffic and conversions as you can write posts with target keywords.
You can write basically about everything that brings value to the industry or tells more about your business. Some popular topics you can look into:
Latest news related to Real Estate
Latest tech trends in the Real Estate industry
Guide on buying and selling houses, useful tips
Reviews of properties and neighborhoods
Legal issues of buying and selling property
With on-point articles, you can also answer on often asked questions and bring value this way. All the points above make Blog one of the strong features for any Real Estate website.
11. Internet Data Exchange Integration
Internet Data Exchange (IDX) is also known as 'broker reciprocity'. IDX is a policy within the Multiple Listing Service (MLS) that allows for listings to be shared between different real estate agencies who have signed up to such a service in their area. These are usually cloud automation systems.
However, the term IDX is also used within the real estate sector to describe the various tools and software that allows you to:
Integrate MLS into website and display relevant listings
Let clients search for currently active listings (thus updating from your active database).
Protect clients' information by giving them the option to choose which agencies their information is shared with.
Such MLS and IDX website integrations can build out a strong automation system that will be convenient for clients and business owners!
12. Other Features
All of the above are the main, fundamental Real Estate website features you can consider while planning. But that's not the limit, the more narrow your niche is and the better you know your audience – the more unique, efficient features you can come up with. Believe us, the users will appreciate your approach.
Based on our experience, we can suggest several more complementary features for your future Real Estate website:
Online chats in order to ease up the communication flow.
Live market analytics, with all important points.
Calendars, for booking property view, etc.
Maps, showing the neighborhood and exact property location.
Contact forms and CTA's (Call to Action) for strong lead generation.
Nowadays digital competition is pretty strong but thought-out features for Real Estate website can make a great difference and represent your business at a whole new quality level. So it's definitely worth the time and effort in the long run.
A strong Tech partner can be a big help starting from the planning stage to the final launch. You may contact our managers to learn more about AMgrade. We offer free consultation as well as dev time and cost estimation of your project.