Amgrade blog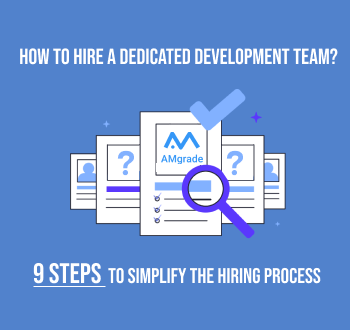 August 10, 2022
How to hire a dedicated development team: 9 steps to simplify the hiring process
Millions of businesses worldwide are shifting away from traditional employment and hiring an entire offshore dedicated development team. Skilled, dedicated team talent helps these businesses unlock their potential by solving complex problems, getting more work done, and completing projects faster. When your business grows, new ideas come from here or there, your team is motivated,
Read
Got a project in mind?
Tell us about the idea for your project and together we can develop the perfect solution for your business.
Let's do it