Software Development Company
Dedicated Teams and Remote Developers
that Deliver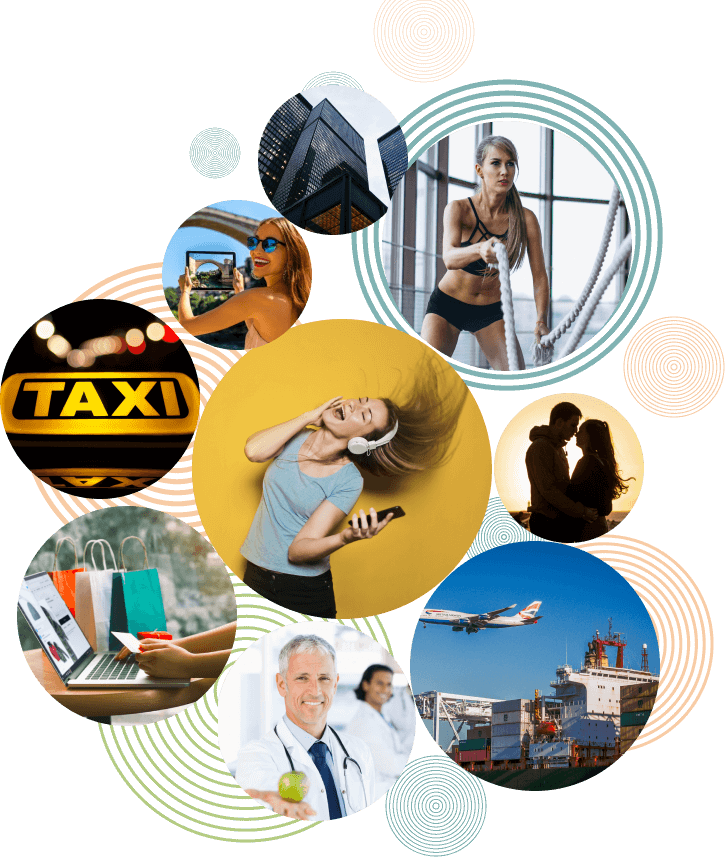 We help domains
Real Estate
eLearning
Travel & Hospitality
Media & Entertainment
eCommerce
Automotive
Logistics
Healthcare & Fitness
FinTech
Retail
We help startups on all stages
Market Analysis

A detailed market analysis will help to identify the needs of startup's potential customers.

Competitors research

You will get a detailed report about your main competitors: advantages, disadvantages, promotion strategies

Marketing Strategy

Based on the analysis of the market and competitors, we develop a Marketing Strategy that describes in detail how to attract potential clients for your startup.
Project requirements

Collecting the requirements gives an understanding of the scope and goals of your startup, as well as determine the stages of the development.

Project Specification

Project documentation is the result of a detailed elaboration of all the requirements and their documentation for subsequent work.
Prototyping

Prototypes are interactive demos of the website that help create the right structure of each page before the project goes into final development.

UI/UX Design

Designers make user's interaction as simple and efficient as possible, in terms of accomplishing user goal – what is often called user-centered design.
Coding & QA

We develop and test projects according to all standards, which allows us to develop scalable and easy-maintainable products.

Beta & Release

Beta release allows the client a chance to review the product. When everything was checked the final product deployment for ended users.

3 month free support

We are confident about the final result, so we provide free 3 months post-release support for our projects.
Digital Ads

Creative development. Setting up and launching advertising campaigns on Google, Facebook and Instagram according to the developed marketing strategy.

Email marketing

Creation of a lead magnet and setting up automated sales funnels that will make startup interesting for potential customers.

Chat Bots

automate warming up and attracting leads using Chatbots
Got a project in mind?
Tell us about the idea for your project and together we can develop the perfect solution for your business.
Let's do it
Effective partnership
At AMgrade, we build strong relationships with our clients by doing three things: being accountable for our projects, making our processes transparent and delivering excellent results.
Agile approach

We use flexible Agile methodologies in order to reduce inefficiencies and build products faster.

Regular communications

Regular voice and video calls, emails, and chats help us keep in touch with you. Transparency is one of our core values.

Performance reports

With frequent reporting, you become an active participant in the development process and a member of our team.

Change management

We're accountable for the performance of our specialists and quickly handle any people-related issues that might come up.

Personal assistance

Our account managers are your point of contract for any and all matters and work hard to make sure you're satisfied with our services.

Post-release support

We provide post-release support services, allowing you to constantly improve your product's quality to meet the needs of end users.
Our customers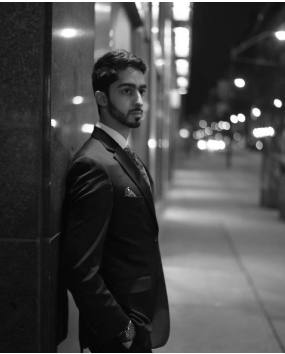 As an agency, project managers and technical leads at AMgrade will not only develop, but will also guide and recommend best practices for the interest of the developed platform.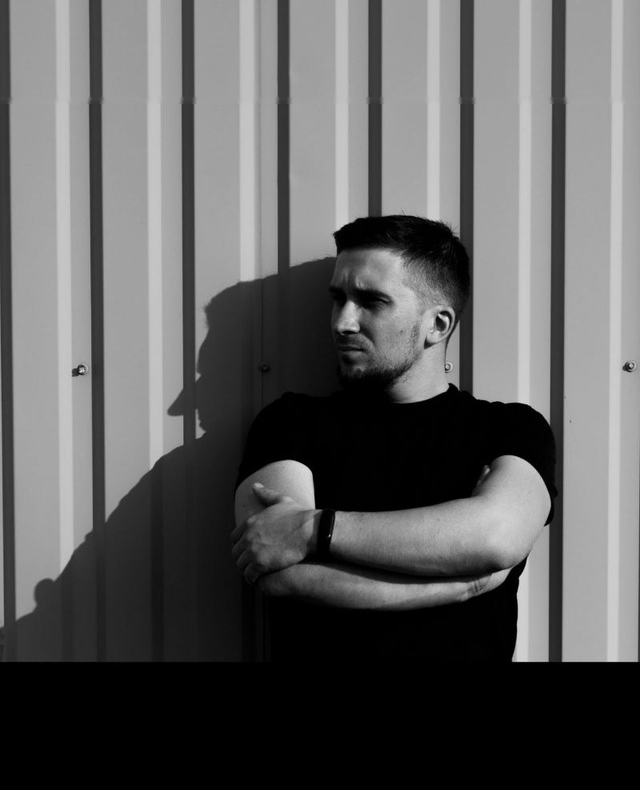 AMgrade successfully launched the website on time and within budget. The platform achieved a high Google ranking, placing on the first page of the search engine. - Listed on Clutch.co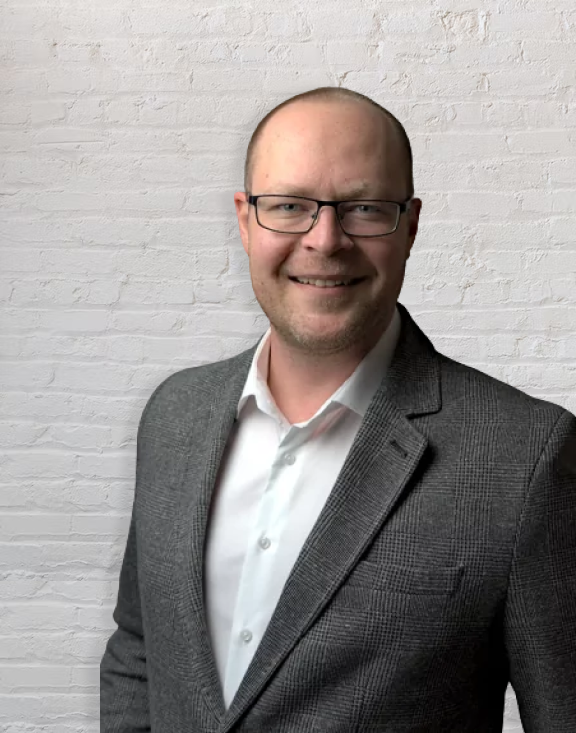 AMgrade always delivered on time and was very flexible in responding to change requests. The project management always had an open ear and was an enriching interface to the developers. Regular meetings ensured a smooth workflow.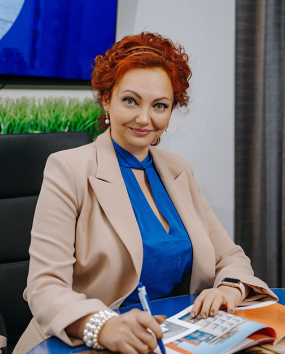 AMgrade successfully implemented a website for our Construction company within the given timeframe and budget. We're fully satisfied with the outcome and overall cooperation, totally recommend! - Featured on Goodfirms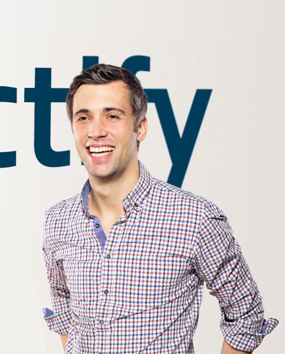 In Amgrade we found a reliable partner to cooperate with in the process of concept creation and prototype development. And that is very important that they managed to construct a high-quality MVP in rather short terms. Thus we could gather useful feedback asap and together with AMgrade we identified a development strategy.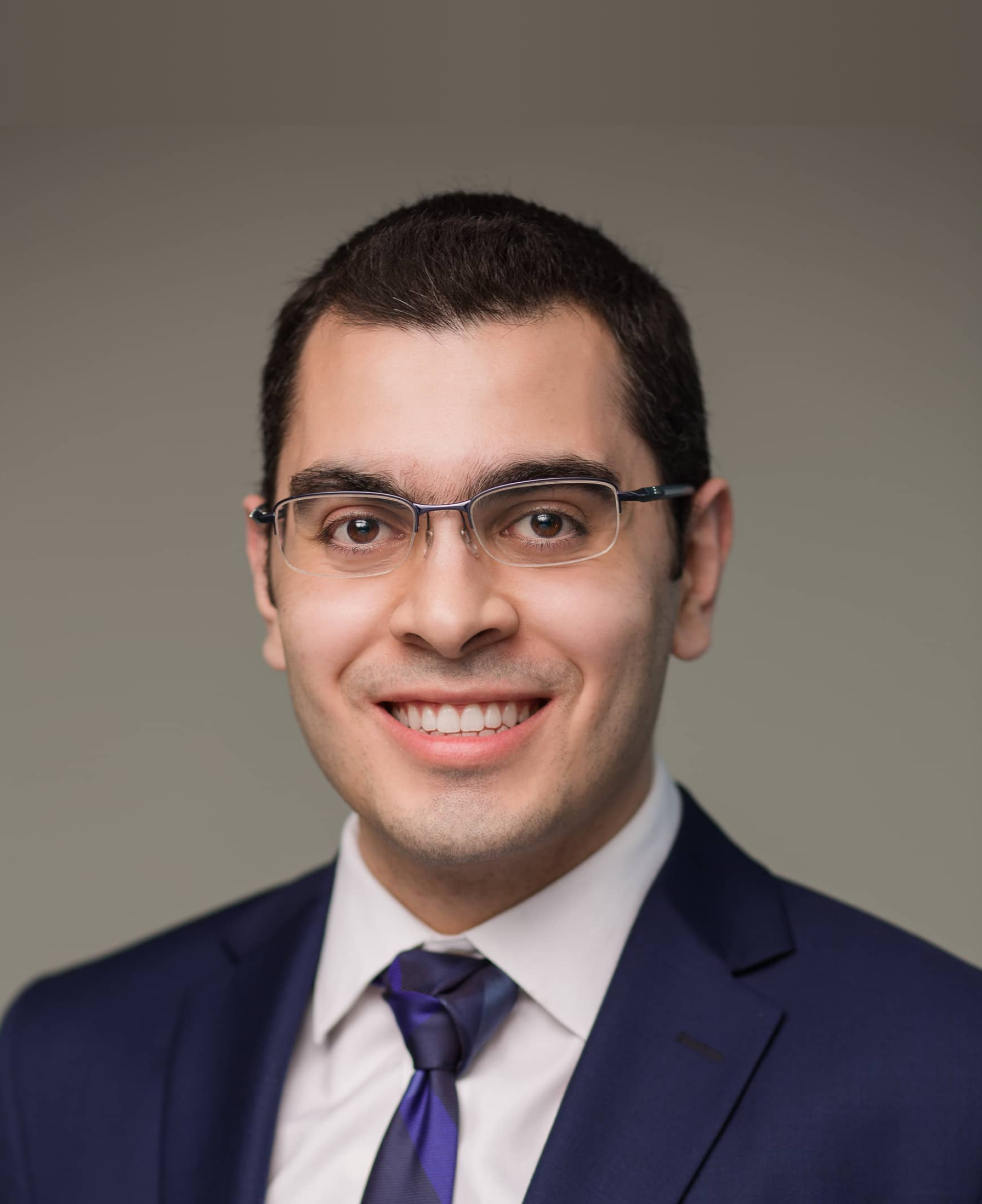 This app kickstarted our operation, received good feedback, and showed tangible results to our existing and potential investors. It will definitely take our startup to the next level.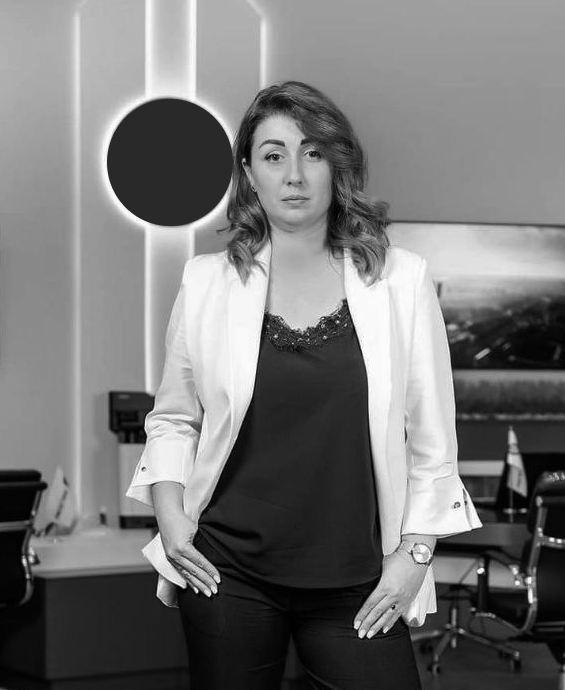 AMgrade's level of professionalism and expertise are definitely worth talking about! Starting this project we didn't even expect everything to go so smoothly and steadily.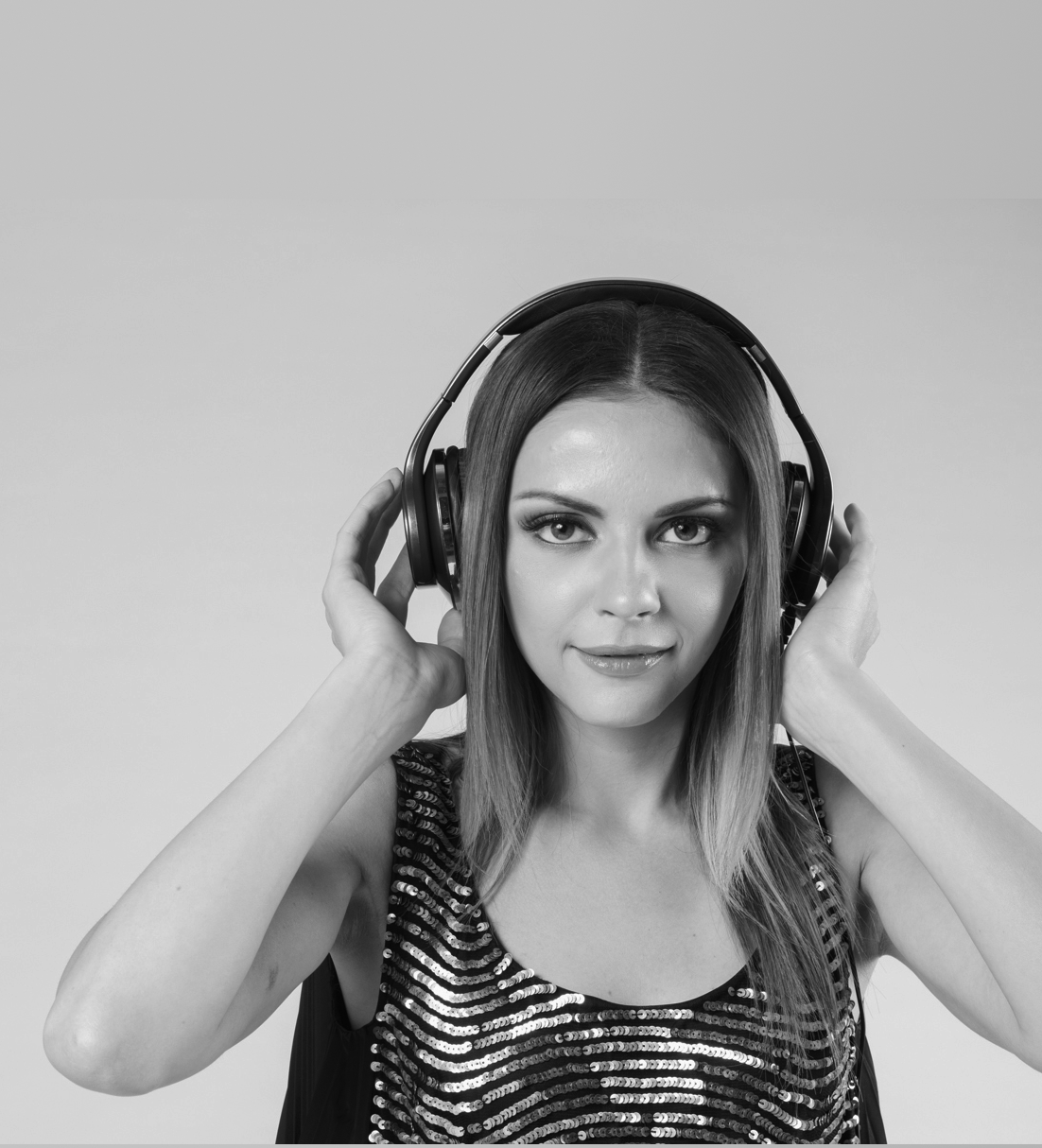 AMgrade saw the issues with the code and proposed a much better solution that would solve existing and future issues. They are the most hard-working and honest team I've met.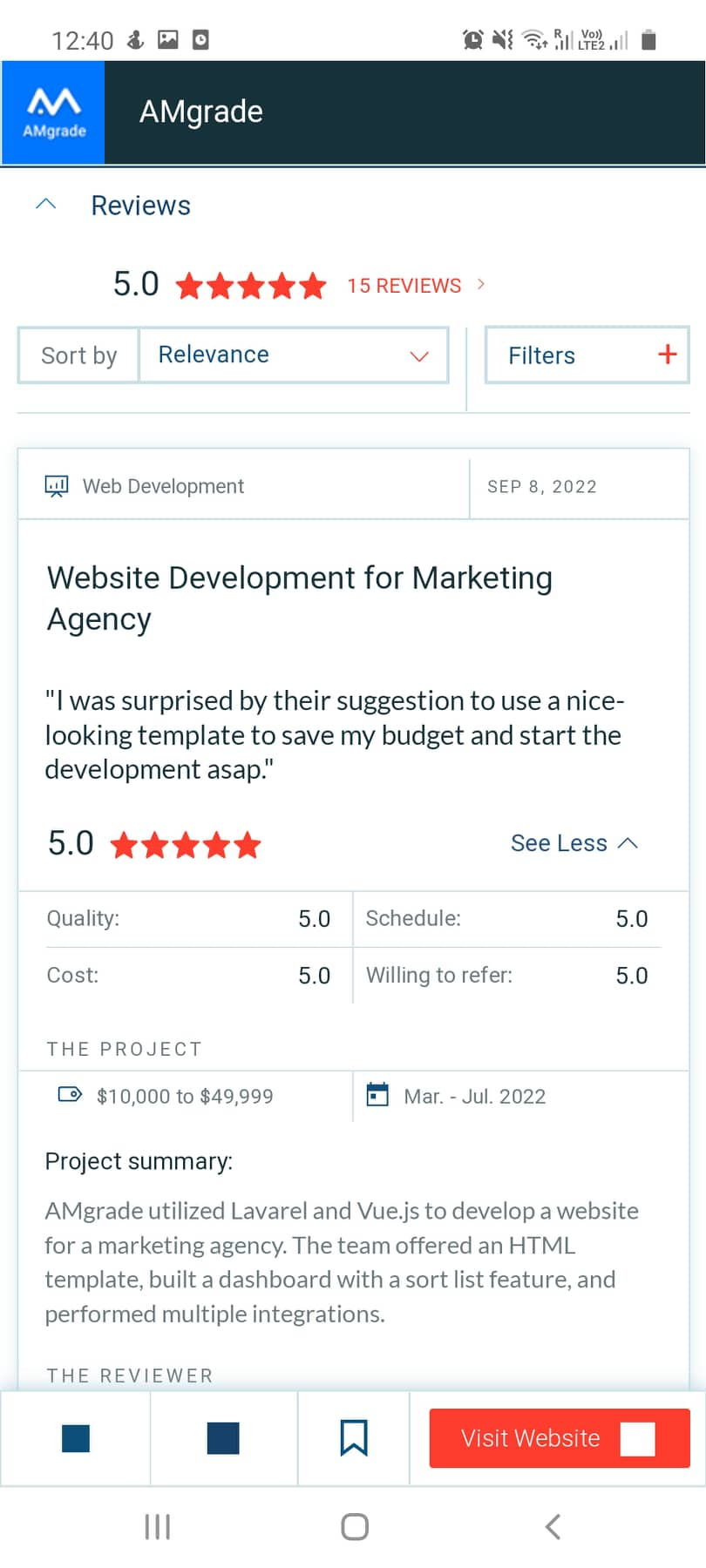 I was surprised by their suggestion to use a nice-looking template to save my budget and start the development asap.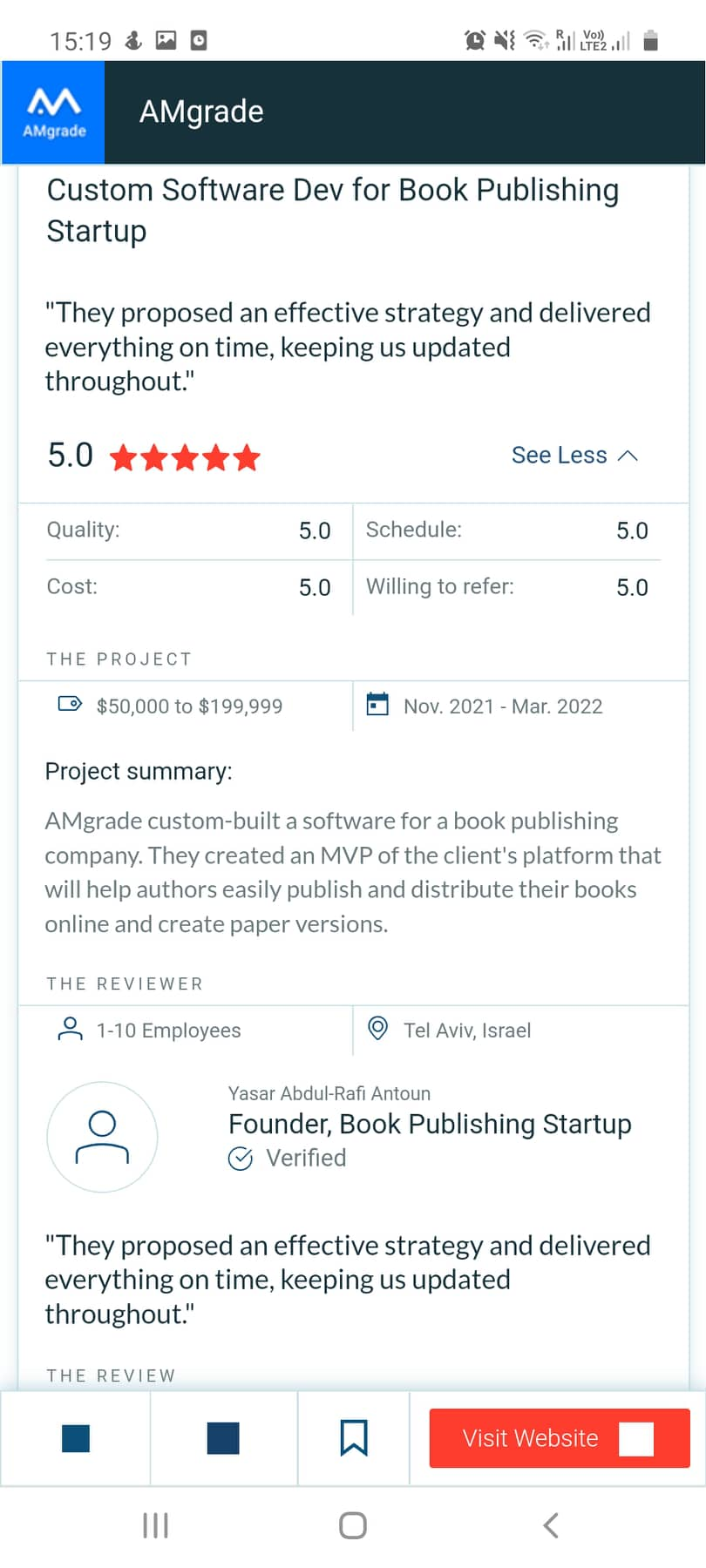 They proposed an effective strategy and delivered everything on time, keeping us updated throughout.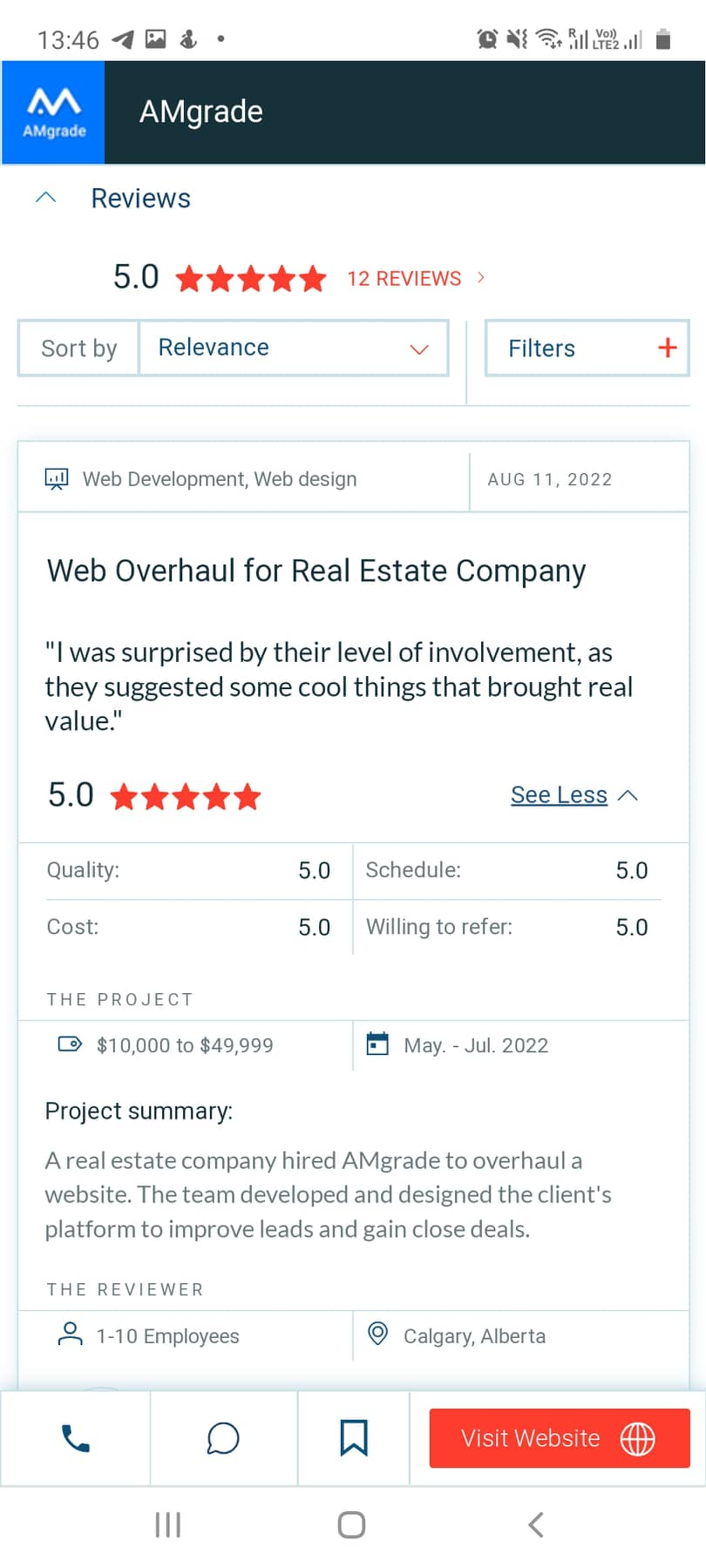 I was surprised by their level of involvement, as they suggested some cool things that brought real value.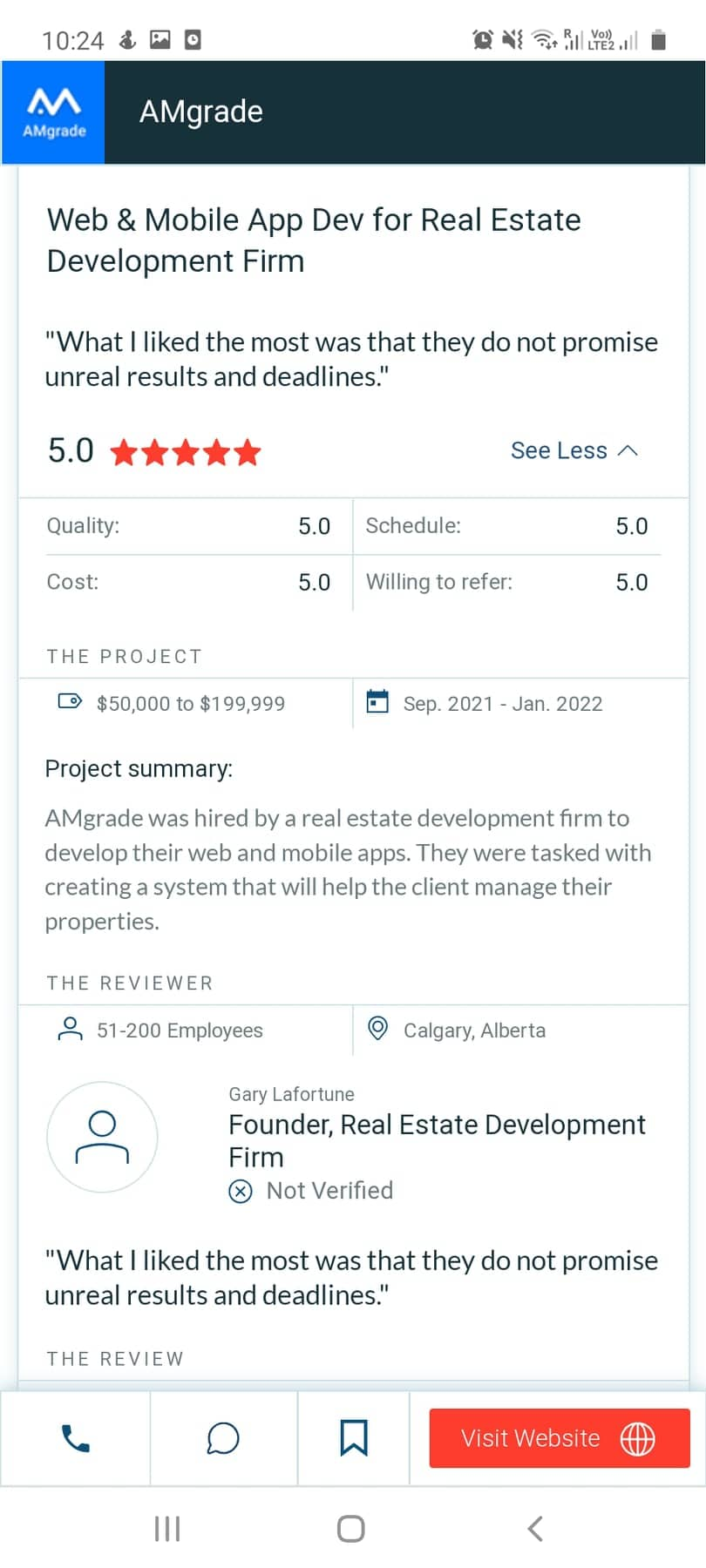 They were updating us daily and weekly.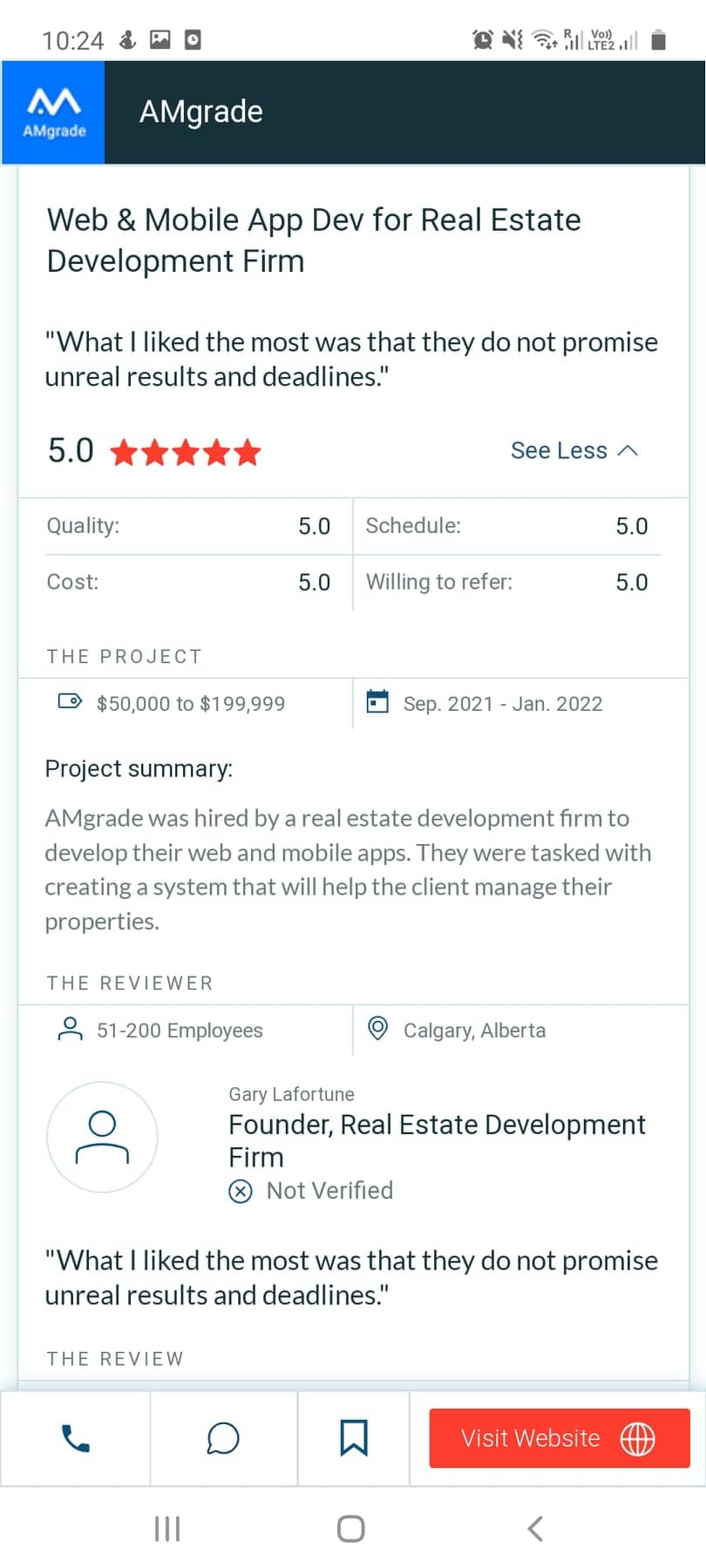 What I liked the most was that they do not promise unreal results and deadlines.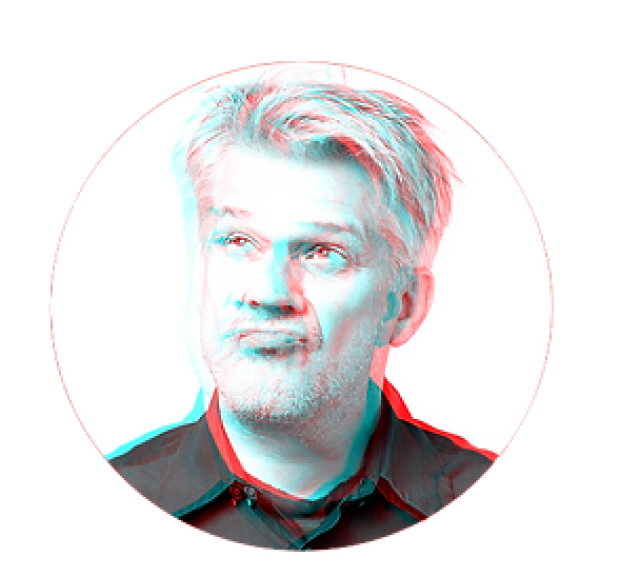 Initially, we started with the in-house developer, but it became clear that this was not what we wanted. After a few adverts, we got in touch with AMgrade. They stood out as we discussed not only what we wanted to achieve but also what we could, creating the whole picture and improving.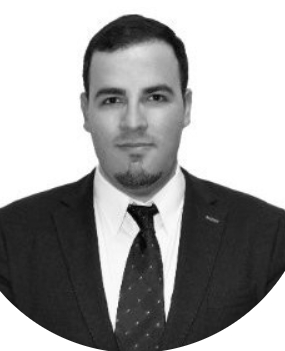 It was a very challenging project, but after working with AMgrade for a couple of weeks we realized that they are really up for this job. I want to say thank you to AMgrade and its entire team for a such great job done well!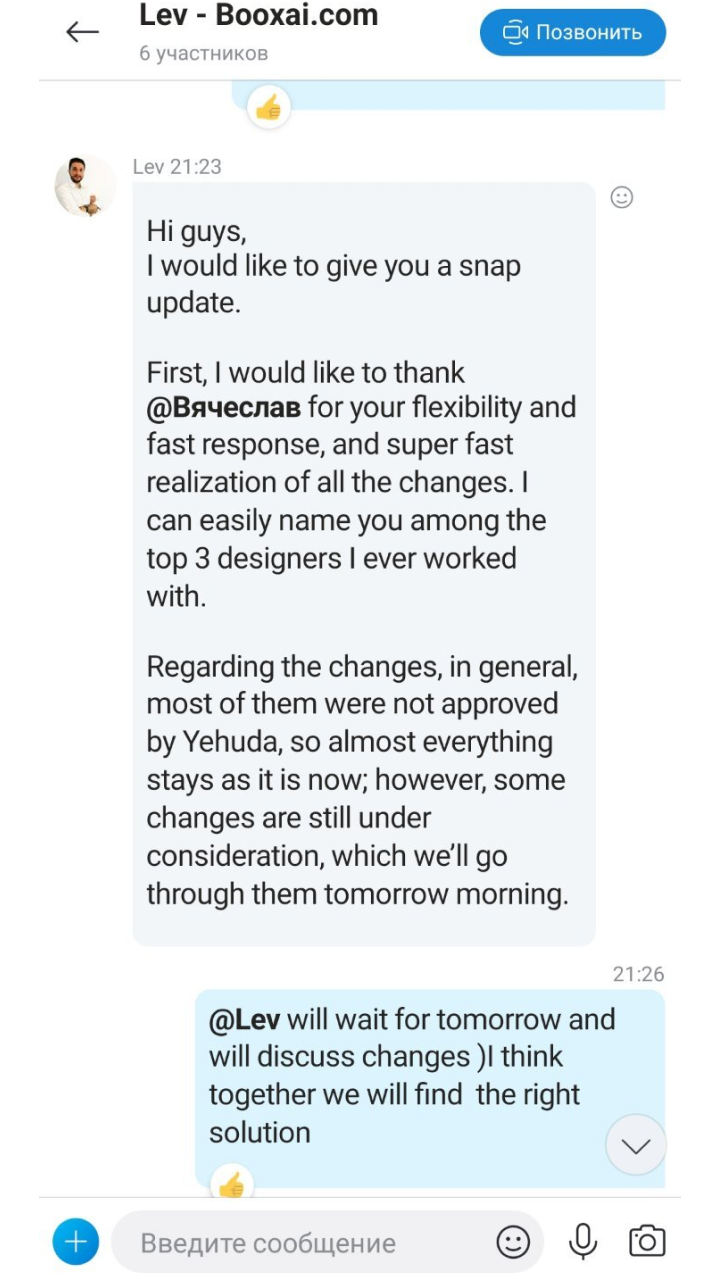 Altogether I'm extremely satisfied with our cooperation and I'm going to entrust to AMgrade my fututre projects again.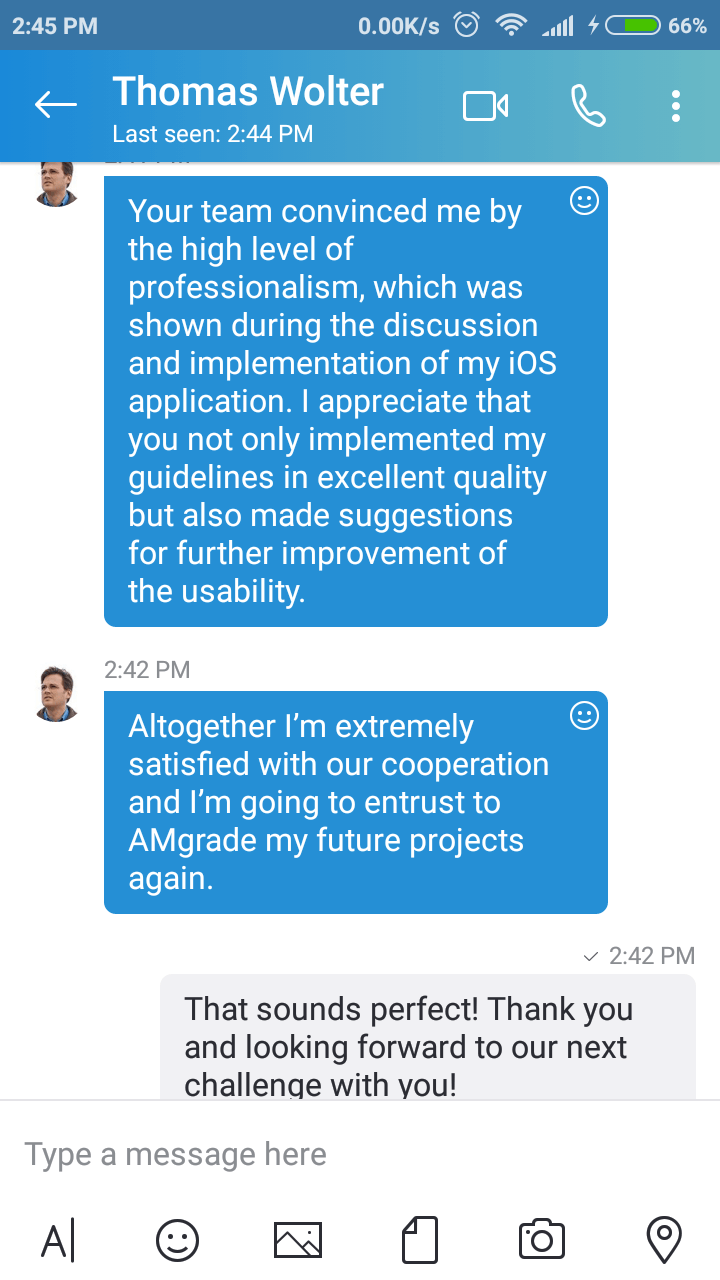 Altogether I'm extremely satisfied with our cooperation and I'm going to entrust to AMgrade my fututre projects again.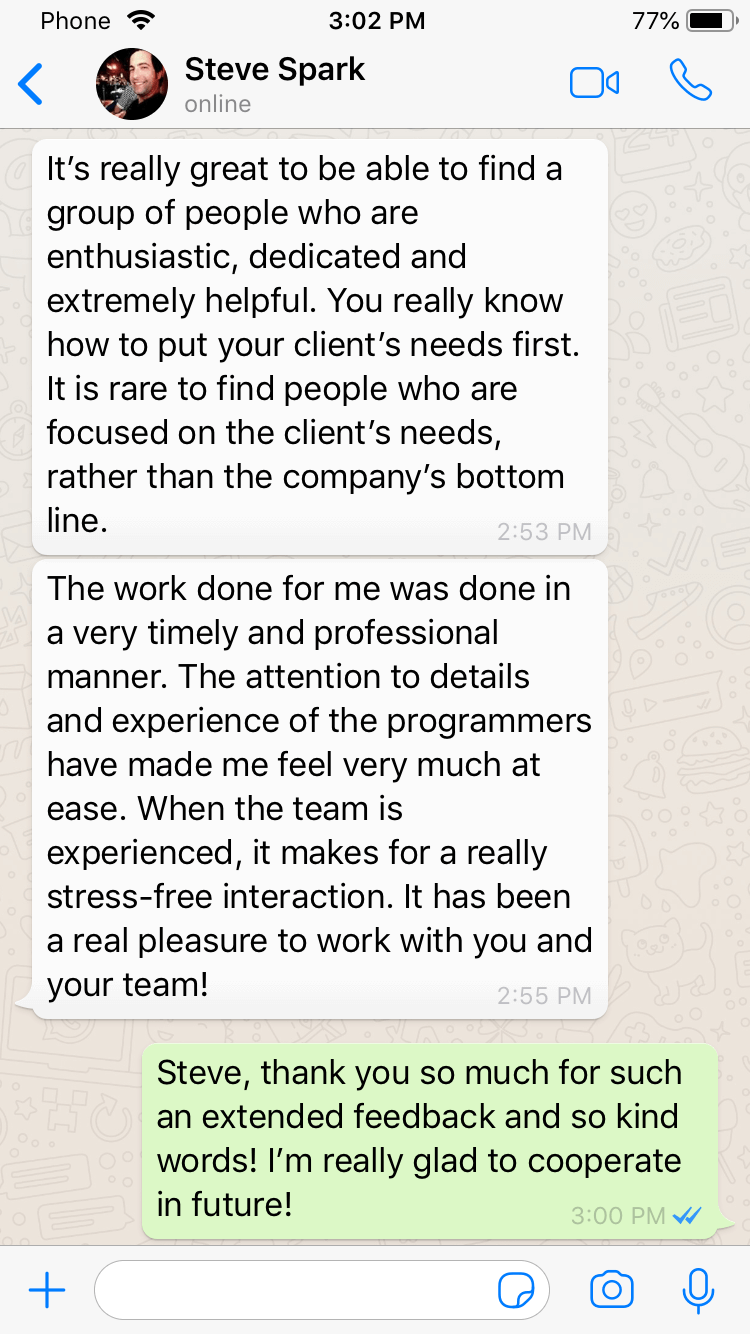 The work done for me was done in a very timely and professional manner. The attention to details and experience of the programmers have made me feel very much at ease.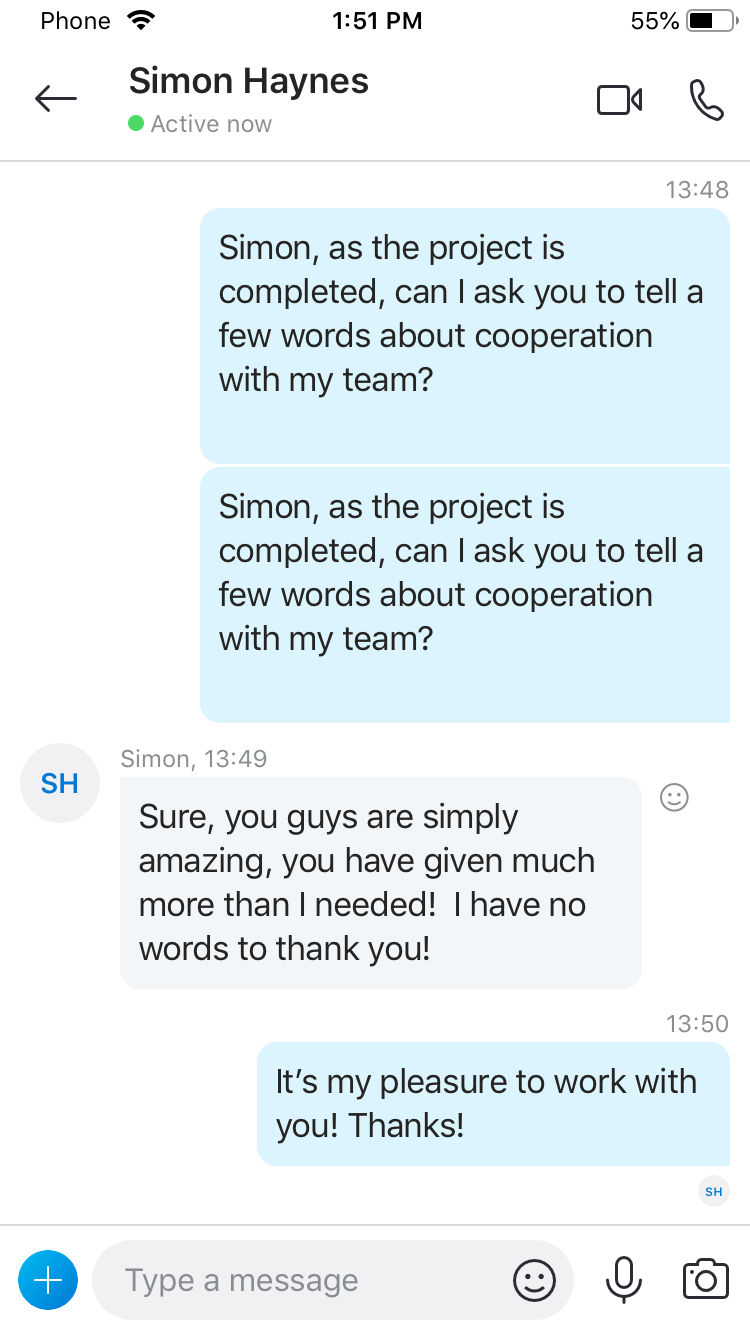 You guys are simply amaing, you have given much more than I needed! I have no words to thank you!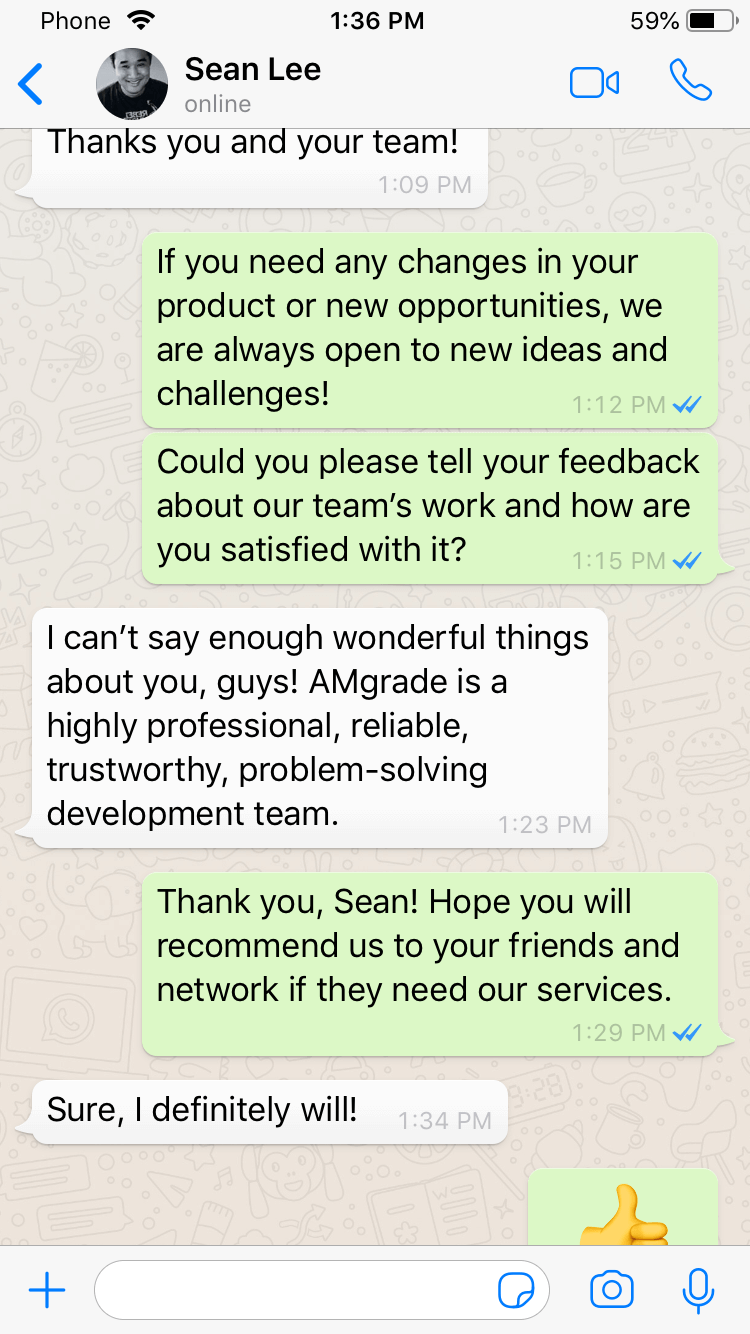 AMgrade is a highly professional, reliable, trustworthy, problem-solving team.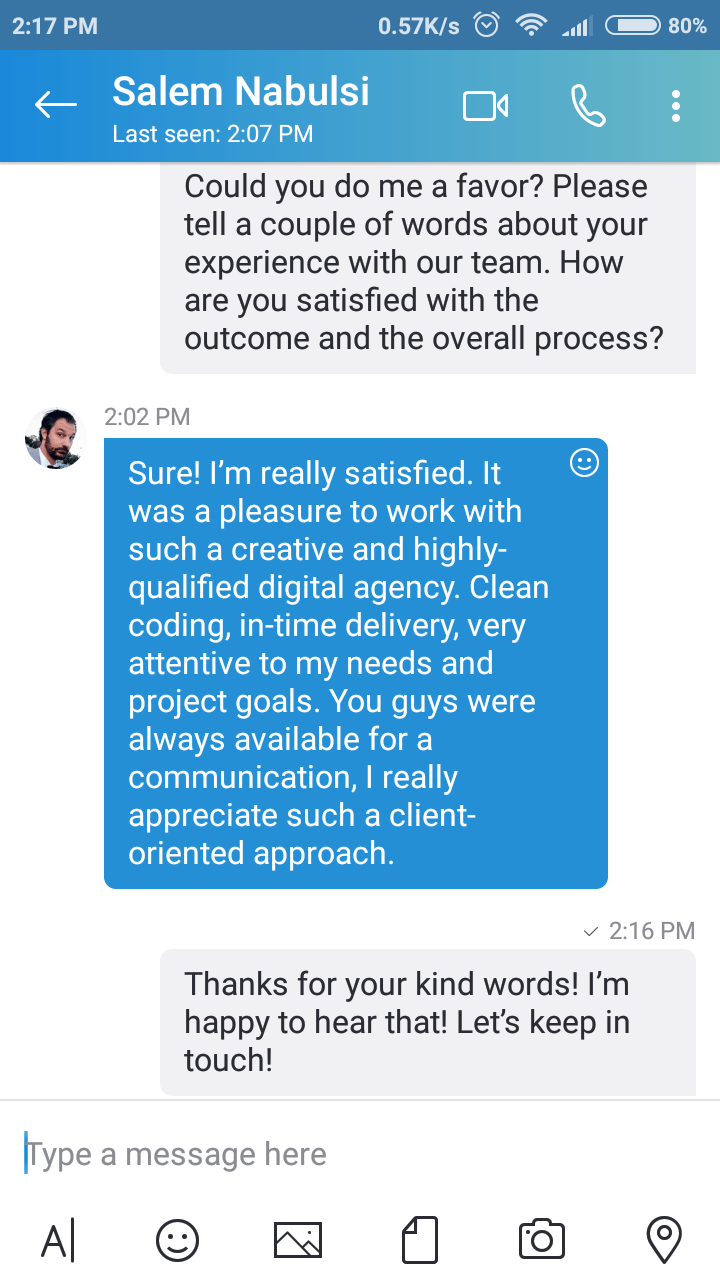 I'm really satisfied. It was a pleasure to work with such a creative and highly-qualified digital agency. Clean coding, in-time delivery, very attentive to my needs and project goals.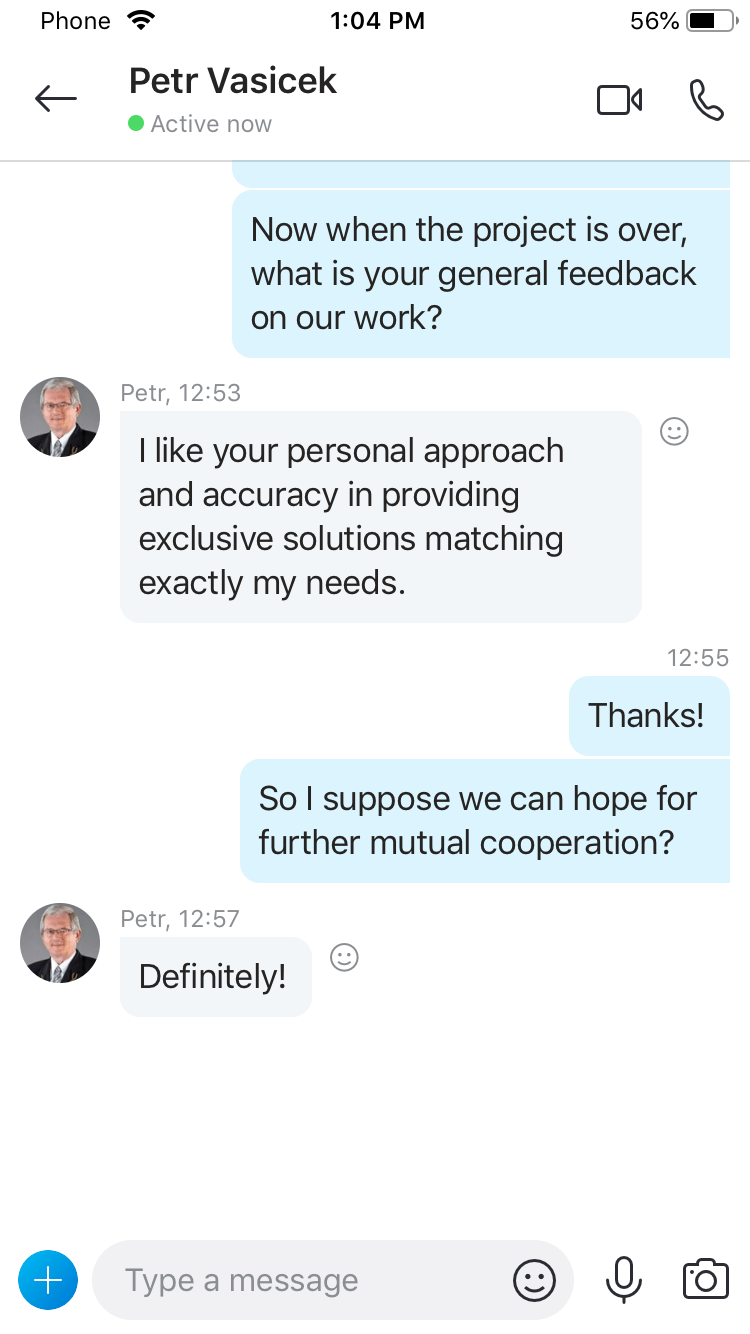 I like your personal approach and accuracy in providing exclusive solutions matching exactly my needs.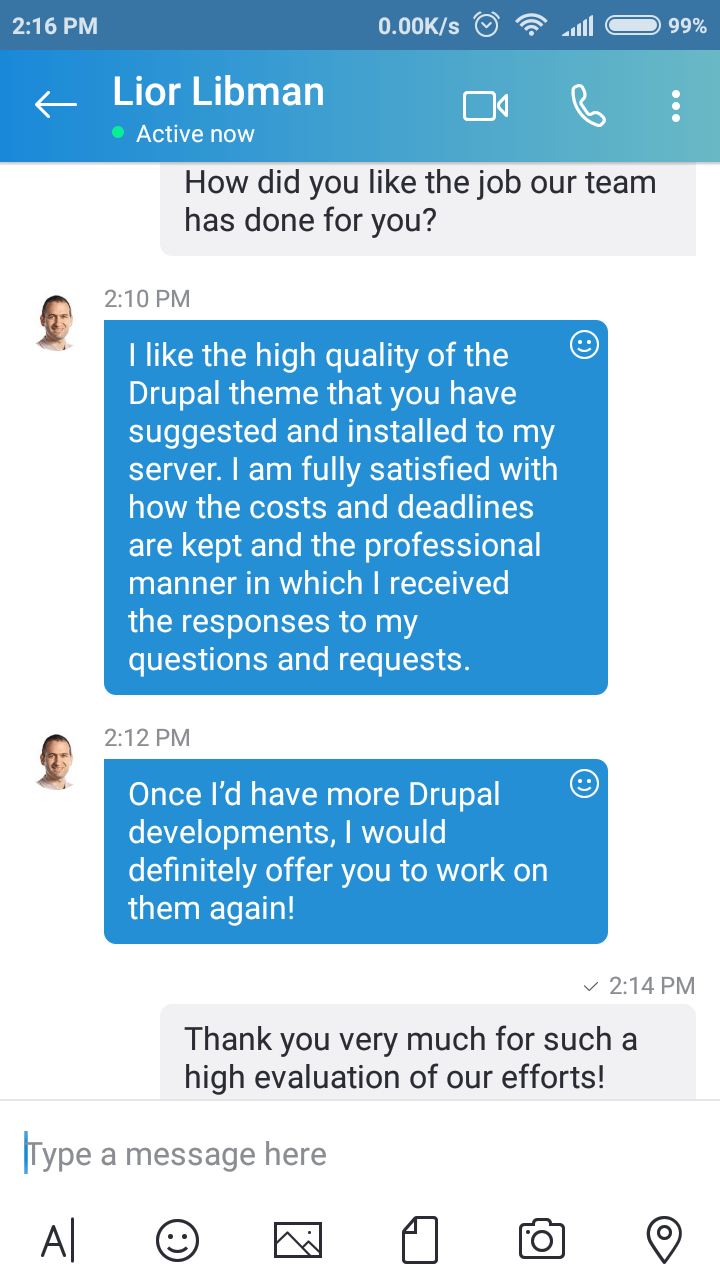 I'm fully satisfied with how the costs and deadlines are kept and the professional manner in which I received the responses to my questions and requests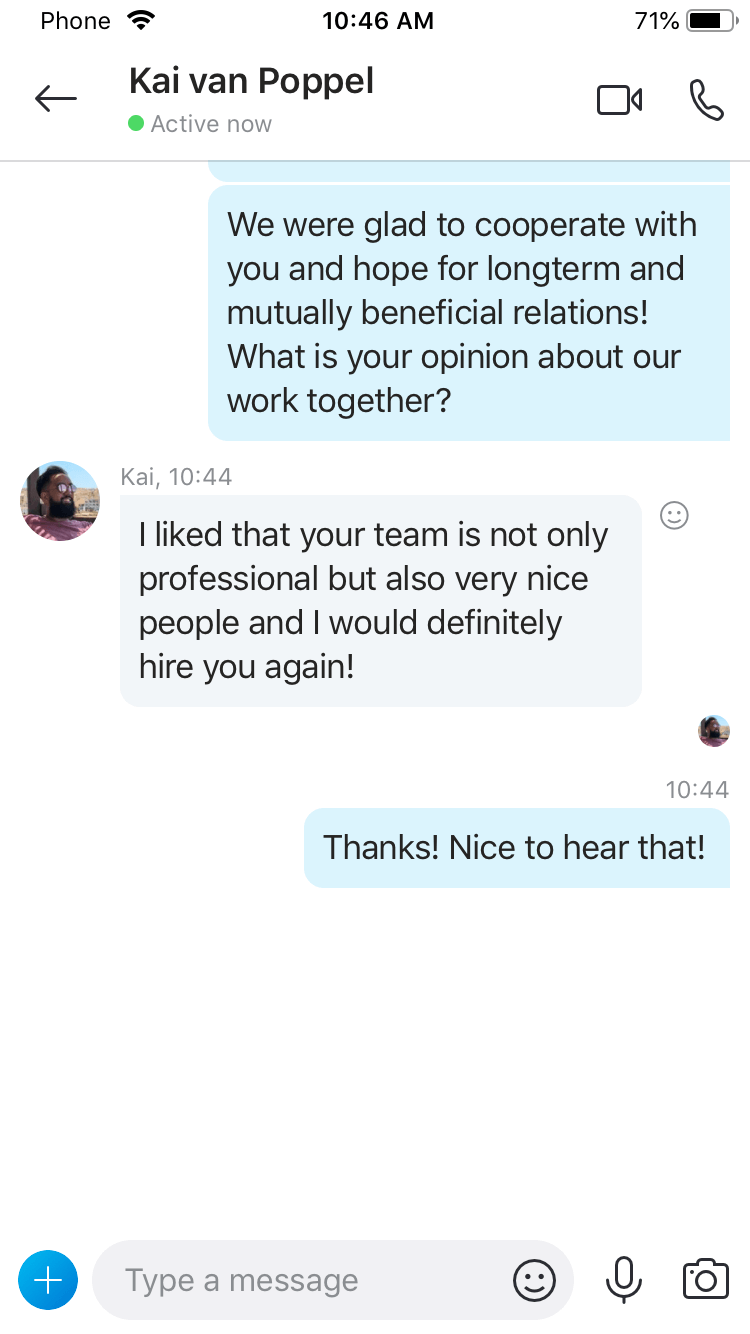 I liked that your team is not only prefessional but also very nice people and I would definately hire you again!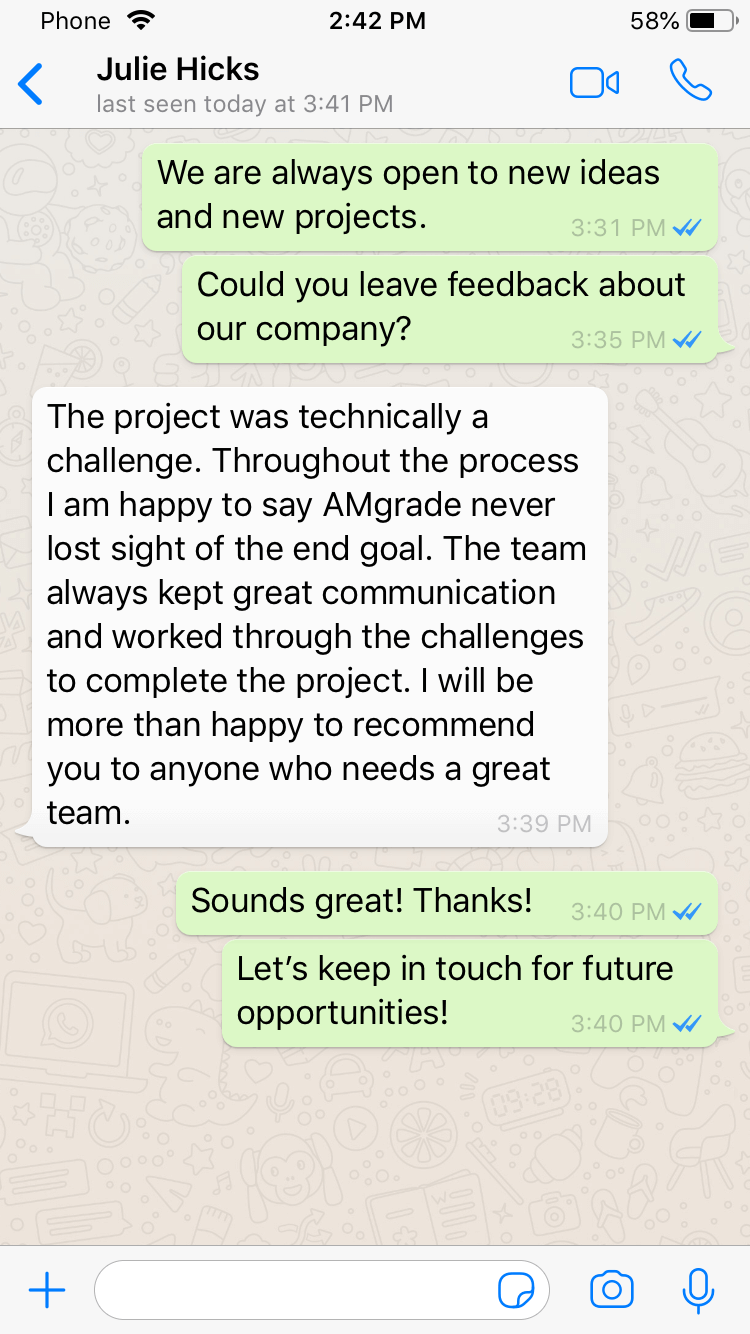 The team always kept great communication and worked through the challenges to complete the project.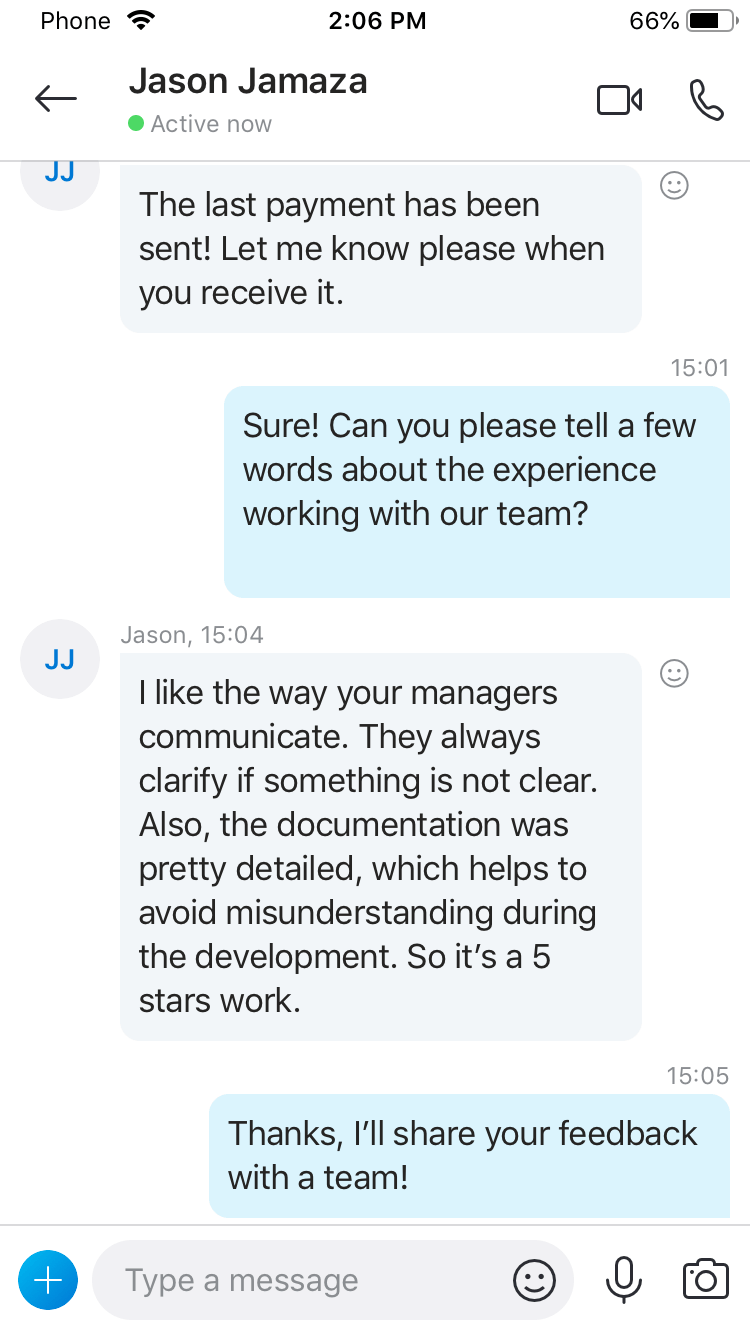 The documantation was pretty detailed, which helps to avoid misunderstanding during the development. So it's a 5 start work.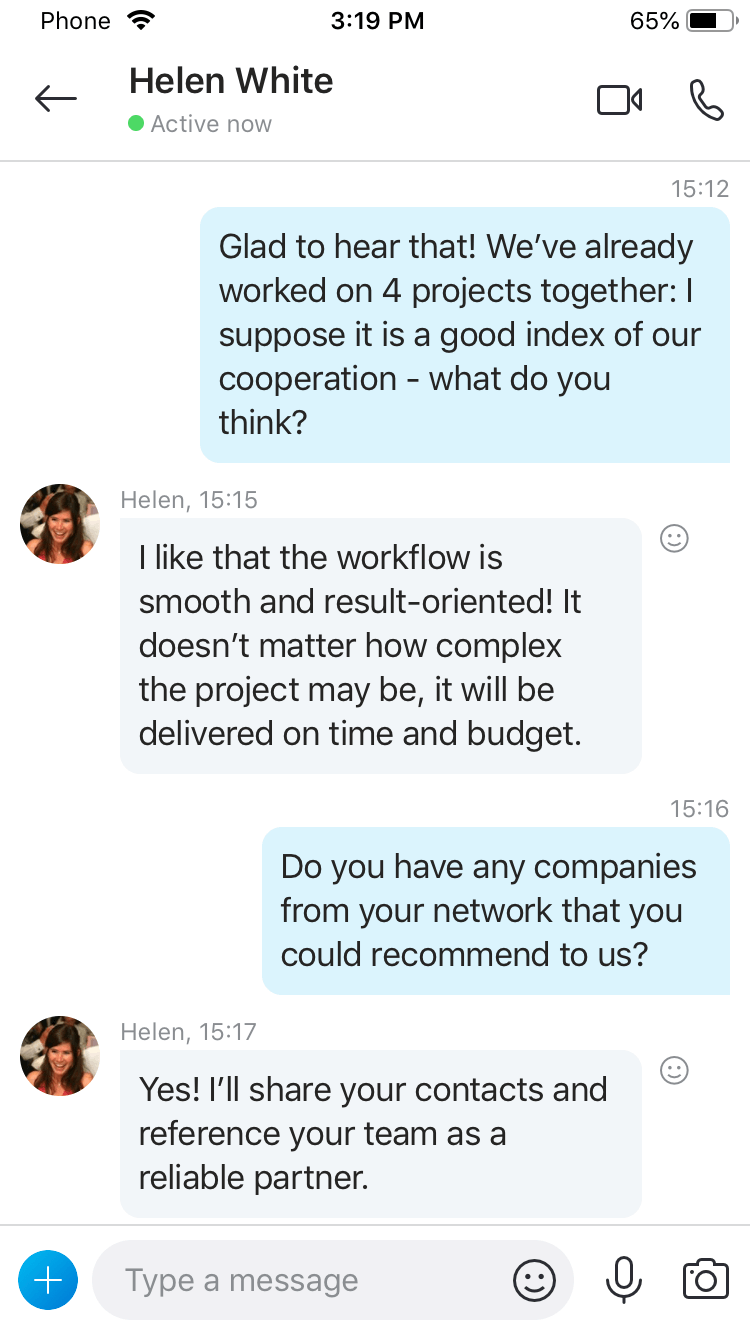 I like that the workflow is smooth and result oriented! It doesn't matter how complex the project may be, it will be delivered on time and budget.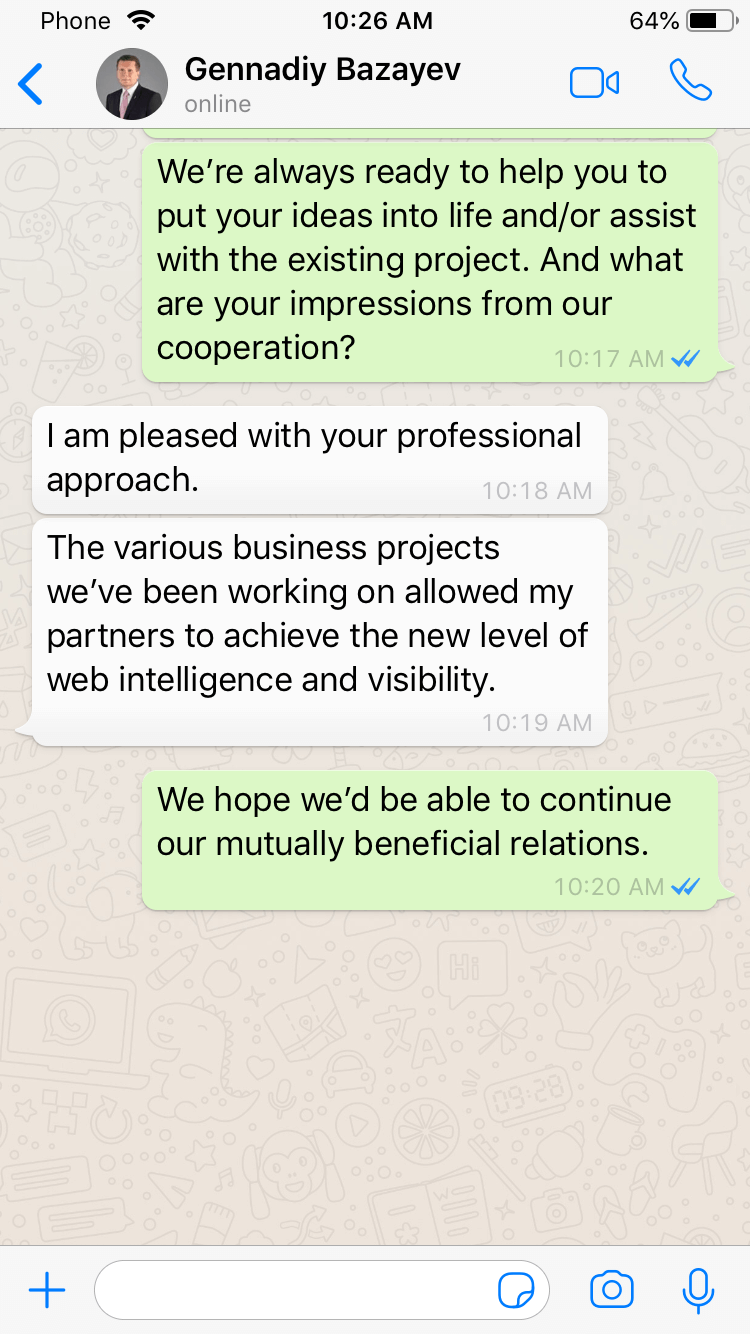 The various business projects we've been working on allowed my partners to achieve the new level of web intelligence and visibility.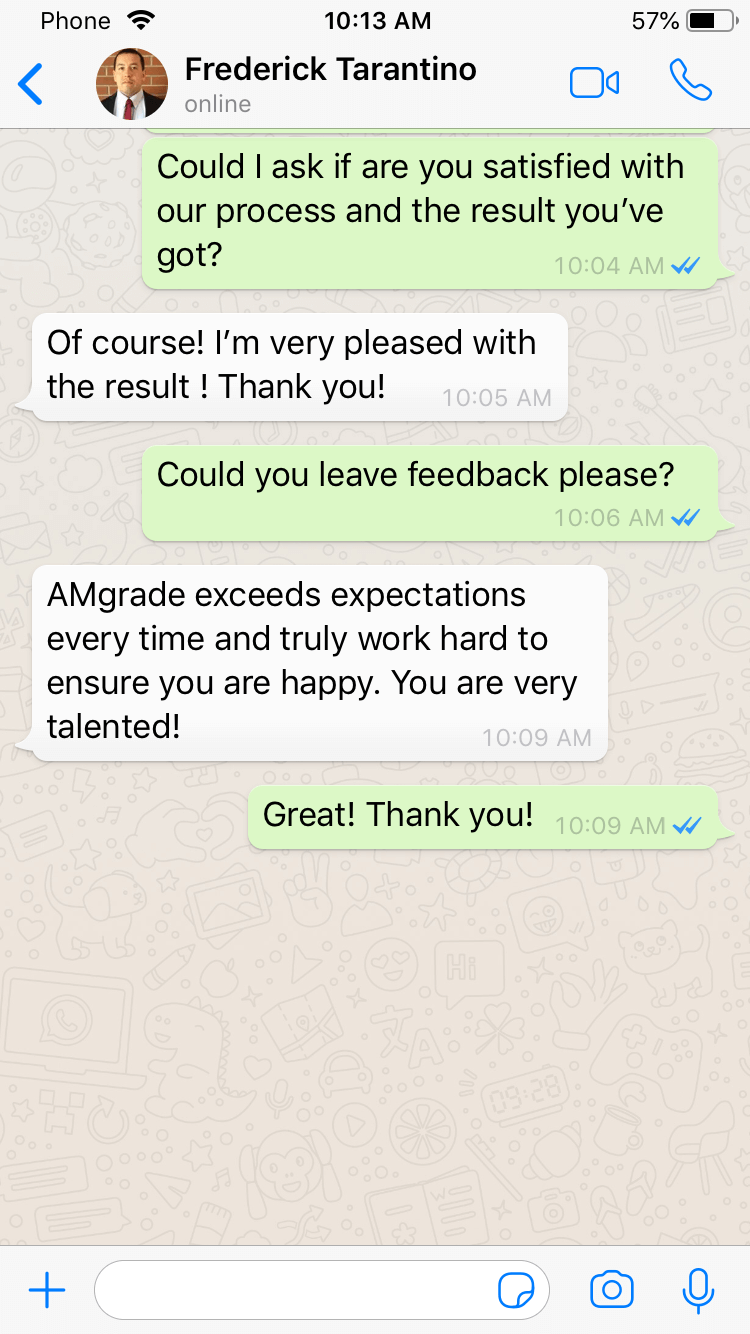 AMgrade exceeds expectations every time and truly work hard to ensure you are happy. You are very talented!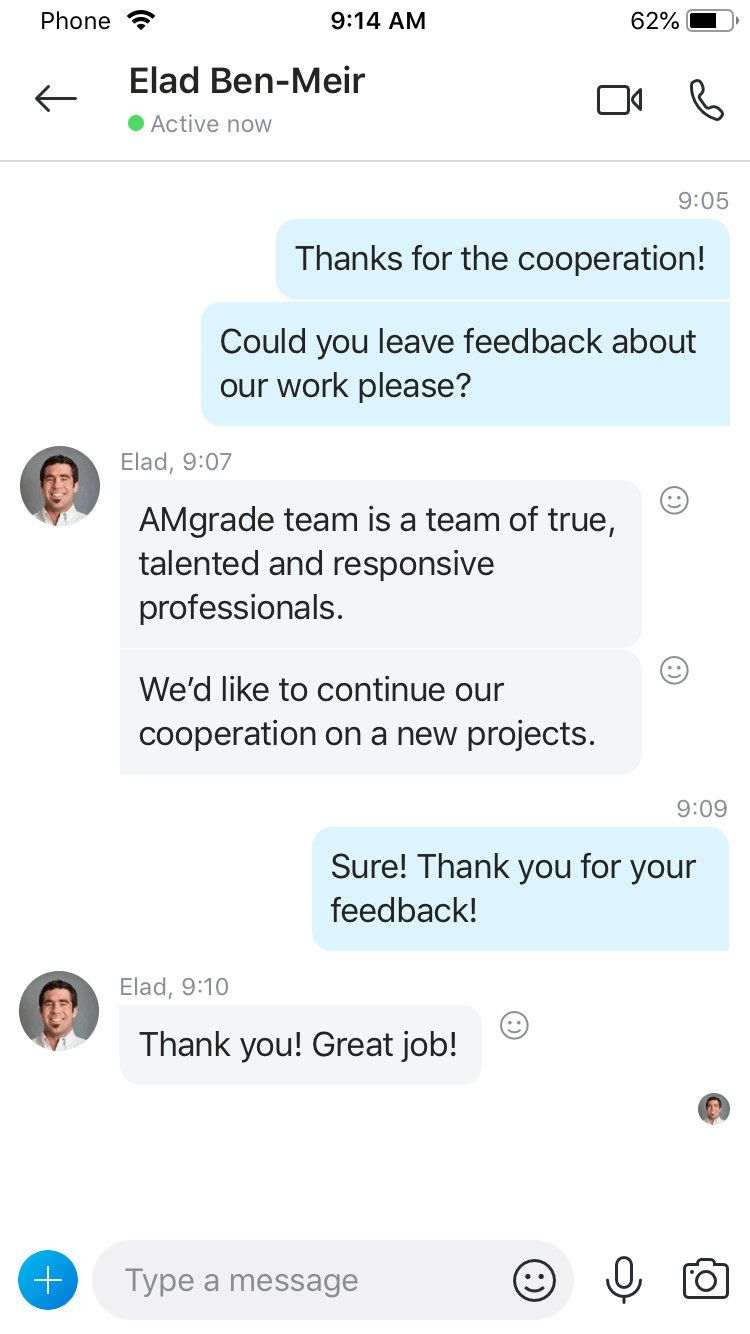 AMgrade team is a team of true, talented and responsive professionals. We'd like to continue our cooperation on a new projects.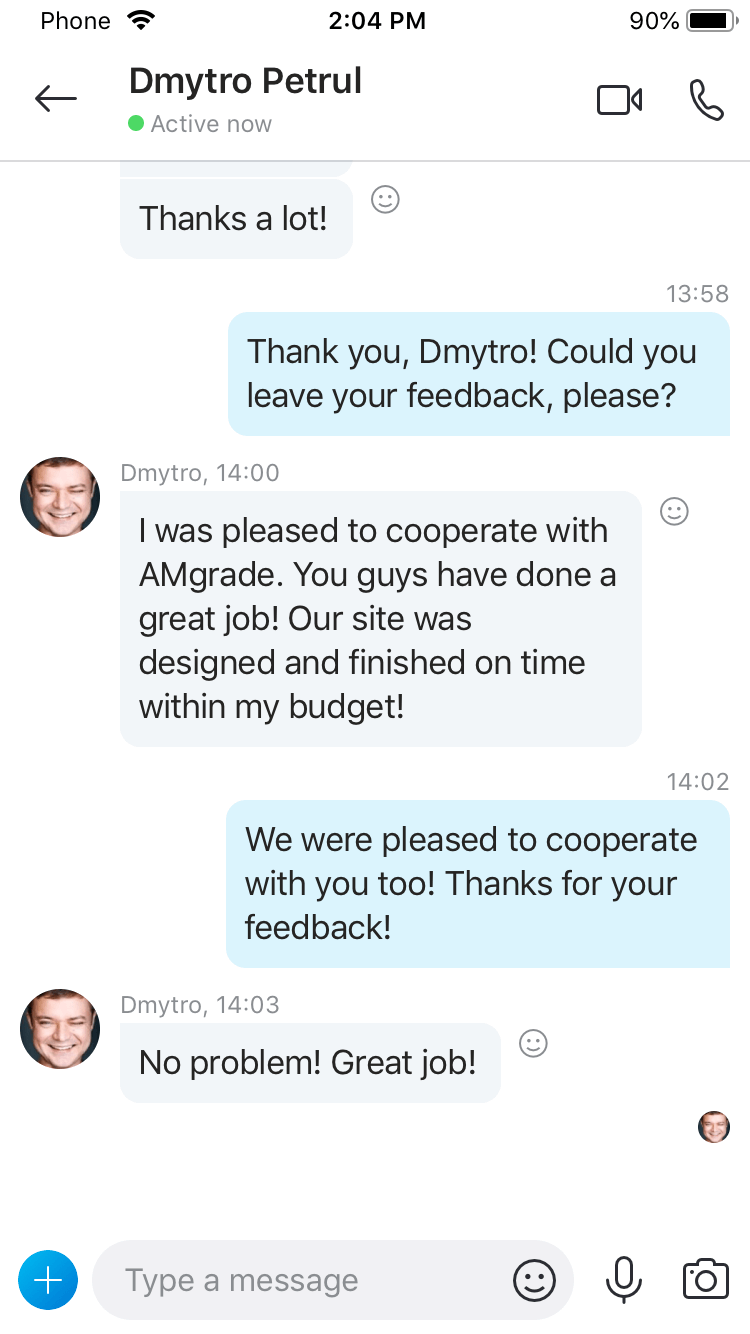 You guys have done a great job! Our site was designed and finished on time within my budget!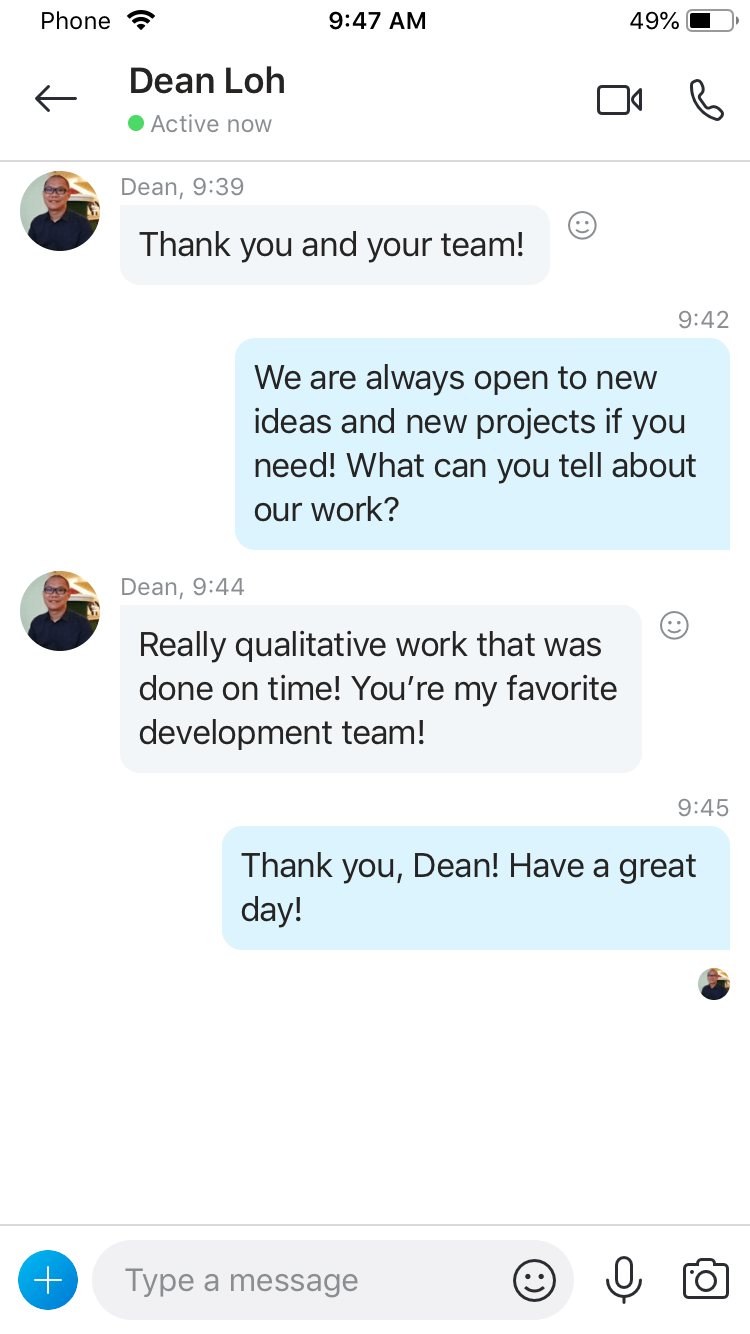 Really qualitative work that was done on time! You're my favourite development team!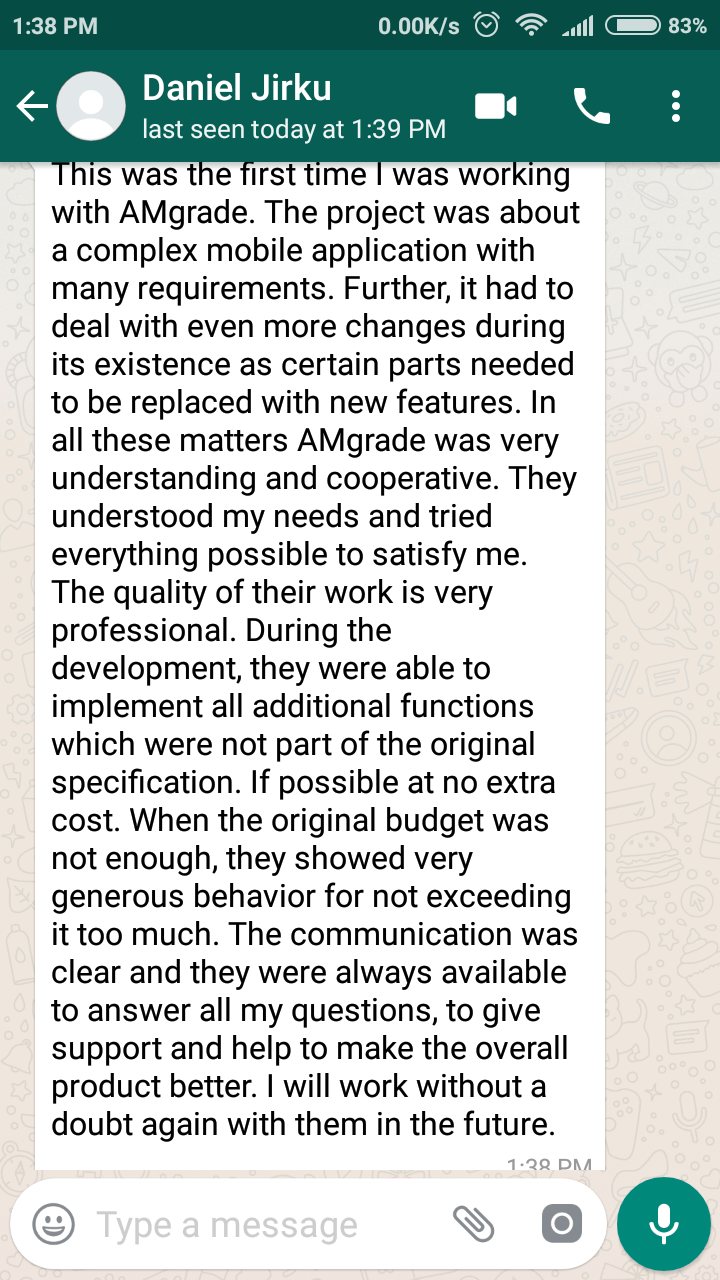 The communication was clear and they were always available to answer all my questions, to give support and help to make the overall product better.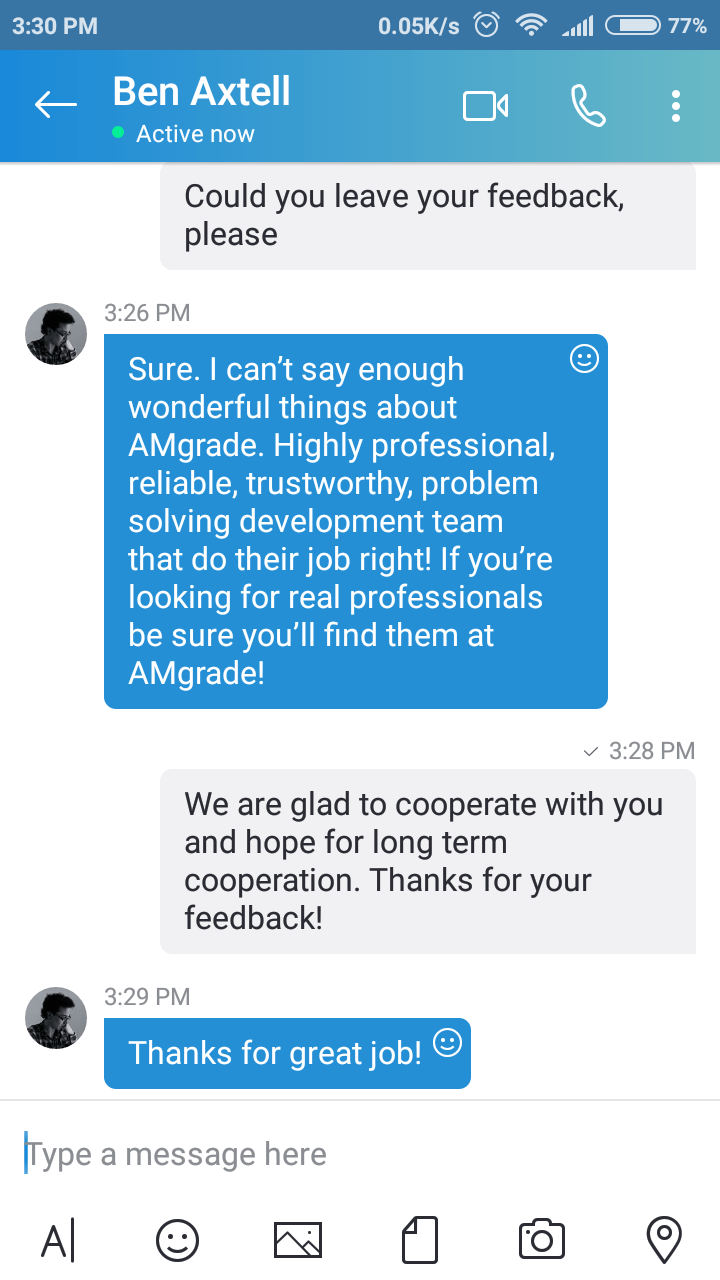 Highly professional, reliable, trustworthy, problem solving development team that do their job right!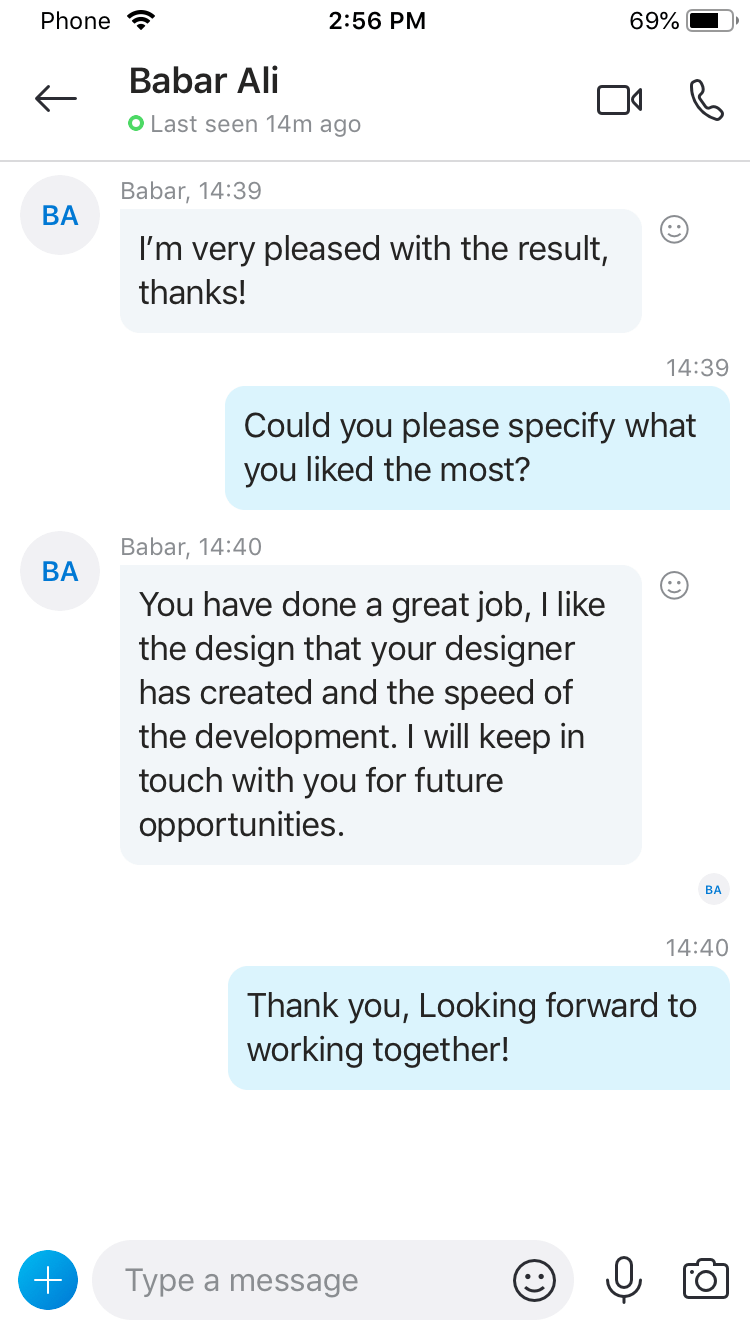 You have done a great job, I like the design that your designer has created and the speed of the development!
Got a project in mind?