Why Every Hotel Should Have Its Own Website?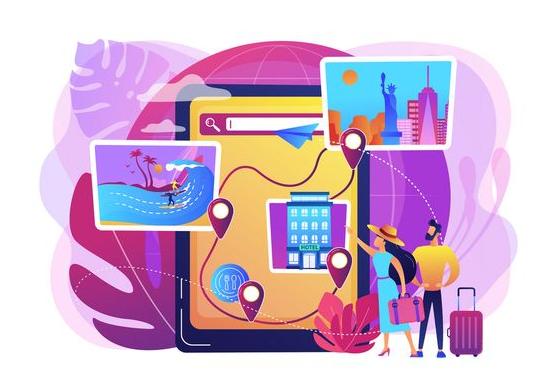 Any business needs to have a website. If you have a business and don't have a website, you are losing out on great opportunities. A website itself can be used to accomplish many different marketing strategies to help your business grow. Brand websites limit the hotel's online presence due to its standards and regulations. You should know that your own website is the main thing of your marketing strategy. A website is the first place where Guests look for information about the hotel. The information is available at all times and thus, it is important that they are presented in an attractive way and managed appropriately.
The hotel business is a highly competitive environment, and it's not so easy to win your place in the sun. You need to use all possible and available resources to achieve this very aim, and creating a hotel website is one of basis.
When building a hotel website, there are several factors that you need to consider:
Target market
Every feature on your website needs to be appeal to the needs and wants of your target market. If you are a hotel that focuses on luxury travellers, you need to leverage beautiful imagery of your incredible amenities and use content that is likely to appeal to that audience. If you attract millennial travellers, then your photos need to feature young, active adults thoroughly enjoying your property.
Your hotel's brand
You want visitors to your site to remember your hotel brand and for that reason you need to display your brand consistently throughout your entire website. An attractive logo and colour scheme will help you establish an identity and will allow you to develop a personal relationship with your target audience.
Simple Design
Choose a simple and light design design that both respects and accentuates your brand and logo graphic chart. The design should transcribe your hotel positioning (your concept; the features that make your hotel unique and interesting) at first glance.
Booking form
Guests need to have a simple booking experience on your website. That is why you need to invest in a hotel booking engine that is not only simple to use but also increases conversions. It is also important to integrate a large "book now" call-to-action that captures the user's attention.
Your search engine optimization plans

There is no point investing in a new website if this website can't be found on Google. Ensuring that the content on your site is optimised to rank for relevant keywords is an important factor in driving traffic. Click here to read our free guide on SEO for your hotel.
Clear Menu
Have a clear structure and menu that makes navigation simple and effortless. The visitor should be able to quickly and easily find all the information he/she is searching for.
Additionally, build an effective interlink between your different web pages, to make navigation even more easy.
Professional pictures

An image speaks a thousand words; make your website visual! Keep the text simple and use the maximum keywords, in order to enhance Search Engine Ranking. Travelers prefer visual stimulus in the form of images and videos that encourages them to better visualize and experience your property, rather than reading lengthy room descriptions
Communication

Communicate regularly through Social Media or on a blog section to inform visitors of activities, experiences, and various news that could be of interest to them.
Use personal words, and keep the content relevant to your potential guests. This could be done by describing the list of activities available at your destination; then linking them to the corresponding pages or articles. This way, guests are able to easily gain access to more details and information. Your visitors will eventually share the relevant content on their social networks, thus enhancing your search engine ranking.
Useful to have an online chat. It allows you to help your guests in real-time through other means besides phone calls, email, etc.
Quick Navigation and high speed
You need a website that is fully functional, where content and images load rapidly. When browsing for information online, it can be frustrating when one encounters a site that is delayed and takes too long to load. Some travelers might see this as an opportunity to switch to another website.
Few people like to wait, which means a website with a slow download speed risks losing half of its users. That's why the speed factor shouldn't be underestimated.

Multilingual content

If you would like to gain international visibility, it is best to begin with translating your website into the different local languages of the countries you are targeting. This not only ensures you a higher ranking on Google, Bing or other Search Engines for each country, but will also offer a great convenience to potential guests and motivate them to book directly on your website.
Mobile capabilities
Your hotel booking engine must also accept mobile bookings, as an increasing number of travelers are booking on mobile devices/applications. That's why your website should be mobile-friendly. This not only improves the user experience but helps your search engine optimization efforts. More information about the importance of having a hotel application you able to read in our previous article.
OUTLINE

Your website is the first door visitors will have to your hotel. As visitors are likely to equate the experience they have on your website to the experience they might have at your hotel, it is fundamental to make a good first impression.
A good web experience could help establish trust between the visitors and your hotel, a major element when people are about to spend their money. Transmit the look and feel of your property, evolve the user with your brand, and offer fantastic user experience and you will definitely see an increase in your direct bookings.