WHY and HOW to hire a development team for the startup in 2023?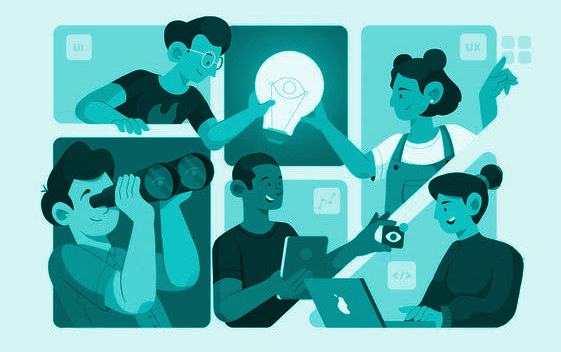 When bringing the startup to life the quality and modern MVP to represent it is the most important part. In the perfect scenario, you've done all the possible planning and already have in house team. But life isn't always that ideal.
If you're a non-technical founder there are few main options that you have: you can take some time to learn how to code and try to do it yourself, form the in-house team. Both of these options are time and budget consuming so you can focus on what you can do best and pick from outsourcing opportunities.
Outsourcing can give you a great time boost, during the development process you can fully focus on other aspects of your startup, such as marketing, business development. So there strong point to sink deeper and define all the benefits for yourself.
WHY or benefits of hiring a team/agency of professionals.

1. Expertise
Simple as that, the team with unique expertise in the needed industry can bring a lot of value even in the planning stages. In case they completed numerous similar projects before by hiring you are getting much more than just the software development.

In fact, you can get the full package of consulting starting from the architecture, design to monetization and marketing. Outsourcing agencies will work with you from the very first phase of your project – the discovery including market research and user interviews resulting in building the product prototype.

2. Full-cycle services
In the previous point, we touched this a little but besides the consulting agency usually can prove the full-cycle services starting from project planning, cost estimation, wireframing, UI/UX design, software development. So there would be no need to look for other experts.

3. Worldwide and balanced
When you decide to outsource your product development, you are not limited by your geographical location. Your primary choice criteria are the team's skills and professionalism and of course the reasonable pricing. It's not a secret that average cost will vary from country to country so you're free to pick a balanced solution just for you.

4. NO to micromanagement

When you assign your project to an agency, they will assign the project manager to coordinate the project. He/she will be your main point of contact in all issues that may arise.

It will be the job of the PM to plan the sprints, set the deadlines, control the delivery, schedule. Any changes, suggestions, comments, complaints – you can always address them to the project manager and be sure that the required actions will be taken.

5. Efficient communication within the team
Gathering a team of freelancers from different countries might be cheaper but the team-building aspect will definitely be time-consuming and in some cases – disaster. Talking about agency usually, in the team, everyone knows each other and have more than one project under their belt. The roles, responsibilities, skills, and subordination are known in advance, and no time is spent on team-building.

Also, the team has a flow and preset all the possible tools and platforms for effective communication, Like workspace in Slack, a project on GitHub, board in Jira or Trello – and you are ready to go.
6. Quality guarantee

Working with an agency you will get the quality guarantee, by signing the contract and/or NDA you can protect yourself from fraud. Outsource agencies are mostly focused on the client satisfaction too and value their reputation. Which means a lot talking about the final quality.
We defined some of the big benefits of working with an outsourcing agency. But how to pick that best vendor just for you and make the whole process smooth and efficient?
HOW or the main steps in order to define and hire a reliable contractor/partner?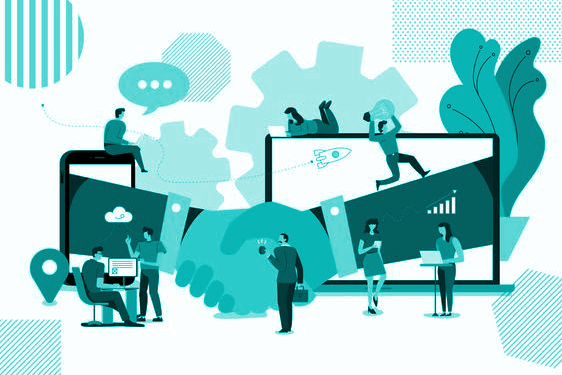 Step 1 – Form the idea and gather initial feedback.
At this stage, it's the best thing you can do to make sure that the MVP and then the final product will rock the market. Begin by shaping the idea, looking through the market, competitors then defining your minimum viable product (MVP). It's the first version of a product that has just enough features to satisfy your early users. This will allow your application to enter the market quickly, enabling you to reach your market faster and receive the necessary feedback to grow bigger and better.
For the startup this time entering the market is crucial, developing the full version you can lose the moment and someone else can fill the niche. It is most desirable to create an MVP at a minimal price and face the market faster. The feedback of its early users will help you to improve your software and add interesting features based on their real needs.

Step 2 – Learn about the latest tech trends
Even outsourcing the development of your application requires some basic knowledge of software development. Catch some basics to simply understand the stucture it will help you with planning and communication further. You don't need to become a software developer and learn how to code, but knowing a few concepts such as the difference between a front-end and a back-end, and the purpose of a database, etc.
Step 3 – Look for the potential candidates.
There are quite a few options to pick from when looking for the vendor:
— Searching for a partner by recommendation
— Searching for a professional development team on the Internet search, Rating&Review platforms
— Hiring a software development team through freelancer workplaces
— Contacting a team of software engineers over the social media/ LinkedIn
— Meeting a team of software developers on conferences, meetups, and hackathons
On some platforms, you can easily post a description of your project and interested developers will apply and bid on it. Then, you will be able to communicate with them and select them.

No matter what option you will go for, make sure to check their experience, a portfolio with live applications it will show that they successfully finished the projects before. Check the reviews about the team on all possible platforms they might be registered on, their landing page.

There is often someone that will give you an extremely low estimation, and that will undercut the competition. The right estimate is close to the average of all the received bids. Unrealistically low estimation usually comes from inexperienced developers who are ready to tell you whatever you want to hear in order to convince you to engage with them. The main sign of an experienced developer – additional questions that they will ask right away to estimate the complexity and needed skills for your project. Almost never there a fully idea and scope described in the way that developer can give an exact estimation.

Step 4 – Interview
Before engaging with any team even if everything looks good the interview with team members and project managers is essential. In order to understand the level of communication and understanding. So take your time interviewing every team that made it to the shortlist.
Step 5 – Prepare the contract
This step is pretty big, after choosing the team to stick with you would need to agree on all points of collaboration:
— timelines
— communication flow
— quality assurance and payments flow

— team consistency and hourly rates/fixed price
— and more.
Step 6 – Obtain your completed project
Once the job is completed, make sure that the team provides you the entire source code and access to your application (e.g.: hosting servers), along with technical documentation presenting an overview of the application and how to deploy it.
You can also negotiate a plan for support. When your MVP is deployed, your users will probably discover some bugs that did not reveal themselves throughout the development process. Stay in touch with your developers as they are the best person to fix your bugs quickly and add new features.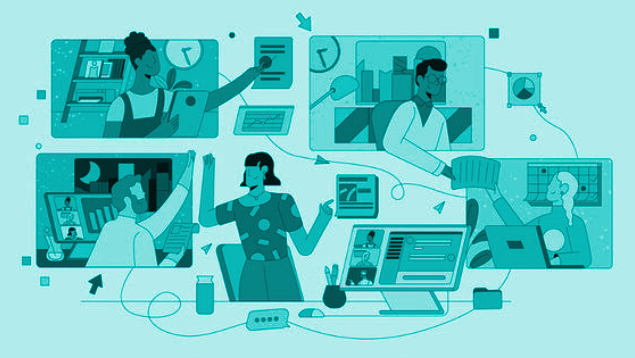 All the approaches described have their pros and cons. To move efficiently with the startup idea you will need to define them specifically for your business. As the startup lifecycle involves investing significant time and resources into developing an MVP, the guarantees of successful and timely project completion are essential. Hiring a dedicated team of software developers is the basis of successful product delivery at this stage. So don't rush picking the partner and researching the market.