Smart technology is reshaping the hotel industry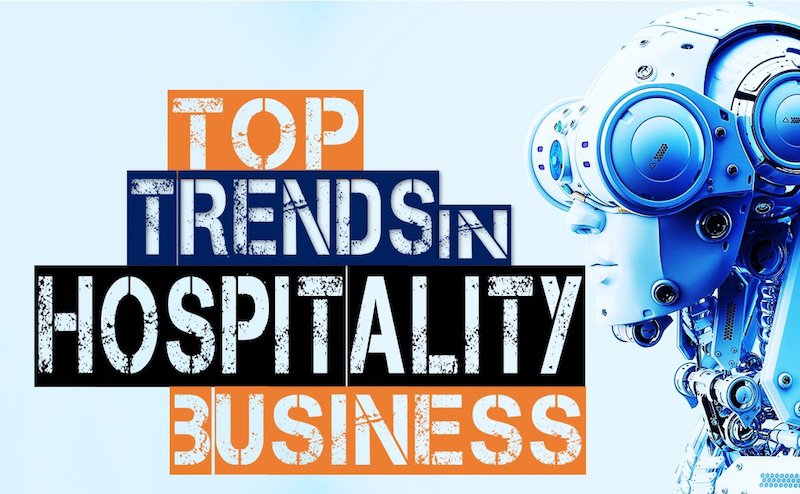 Much like the properties themselves, hotel technology has advanced in leaps and bounds during recent years. Not only are "smart" systems entirely prevalent, but guests can expect to enjoy more interactive experiences than ever before. Hotel technology is playing a significant role and its presence is only expected to increase in the coming years. Let's now take a look at upcoming and interesting hotel technology trends within the hotel industry.
Internet of Things
Internet of Things (IoT) is one of the biggest emerging technology trends in the hospitality world. Not only is the staff able to track down and manage valuable inventory within the hotel, but also the Smart Hotel features let the guests and staff better regulate energy consumption and support pro-environment and sustainability initiatives. Besides, Cognizant affirms IoT's potential to drive revenues in a hotel. In its report, Hospitality in the Digital Era, "Numerous hoteliers that are investing in mobile engagement expect guests will use mobile devices not only for room selection and payment but also as access keys for amenities such as pools and spas." Not only this, IoT-powered beacon technology sends real-time offers to guests' smartphones, thereby encouraging more sales.
Mobile Device As Door Key
It's fascinating that a function as simple as a door key could undergo so much evolution. But the tool that once started as a carefully shaped piece of metal quickly turned into electronic key cards, and is set to shed its physical form altogether. The next evolution of the hotel key transforms it into data on a guest's mobile device. Some hotels have already starting using implementing this, whether it involves NFC technology or visually scanning a code like many airports now do with plane tickets.
Facial Recognition
A commonly used system at airports, facial recognition is now finding its way into the hotels. It helps accelerate the check-in process and is particularly liked by frequent and business travelers. However, this system has its limitations with regard to the data regulations. If you plan to integrate live facial recognition technology in your hotel, you firstly need to pay attention to data protection laws in your region.
Service Automation
Self-serve is in. Today, many guests prefer technology over human interaction for simple tasks. Remote check-in and check-out options are becoming popular, and some hotels are beginning to work with apps that let guests order room service right from their mobile devices. There's a whole range of basic guest requests that can be automated with the right technology, which frees hotel staff up for other activities that enhance the guest experience. And the trend is only going to accelerate.
Smart Room Service

Smart occupancy sensors will also help hotels push menu notifications to smartphones at optimal times when the guests are in their rooms. These notifications can even include personalized suggestions based on past orders. Indeed, many home food-delivery apps already offer a similar experience, sending push notifications to frequent users at their preferred ordering times on their preferred days.

Smart hotel rooms harness the power of IoT to offer guests the level of comfort and convenience they are likely used to at home. This can include everything from built-in streaming services to keyless entry, smart mirrors, digital amenities like lighting and temperature control, voice-activated assistants, and more.
Artificial Intelligence

Another technology that a lot of hoteliers are experimenting with is artificial intelligence (AI). AI helps hotels interact with the guests in a multiple of ways. From using AI-fueled chatbots to robots at the hotel check-in desks or for room service, hotels are moving toward guest-centric hospitality. Oracle Hospitality, while talking about the value of AI-enabled devices in hotel settings, notes, "More than a promise, artificial intelligence has been shown to dramatically reduce the need for human assistance when it comes to answering and resolving problems that commonly arise during a guest stay.
Virtual Reality

Virtual reality (VR) is being used by hoteliers to blend the digital and physical worlds to create an immersive world for their guests. It doesn't only make travel experiences of guests more seamless; it also entertains them, thereby making VR experiences very popular. According to Adobe Digital Insights, "At least eight of the largest hotels have tested some kind of VR experience."
Ideally, guests can exhibit complete autonomy over their in-room experience, by way of their mobile device, a tablet, VR, or with voice-activated prompts. As you might imagine, this continues to push the envelope on personalized service, and we can't wait to see how this continues to transform the hospitality experience.
The Wynn Resort in Las Vegas – With the voice-activated Alexa device in all 2000 rooms, every guest can request music, change the tv channels, adjust the volume and thermostats and ask for weather reports. There's an app that aids guests in making spa appointments and reservations too.

The NH Hotel Berlin, Germany – Star Wars comes to life with holographic technology at this hotel. Beam your meeting attendees or presentations right into the room in Berlin, Milan, and Barcelona.

And, this trend is expected to grow with hotels around the world looking for various ways to incorporate VR into the guest experience. A few of these ways are giving virtual tours by placing users in a simulated hotel and by providing virtual-reality experiences of storytelling in the rooms.

Conclusion

With the recent Covid19 outbreak, the hotel industry is adapting to the new standards in order to ensure their future guests' safety. Along with the need for reducing face-to-face contact, digital and 'contactless' services are becoming the top priority for hoteliers in the current health crisis. From online check-in solutions and smart keys to open the room in one click, to travel information apps, non-paper brochures, and extreme disinfection measures.

The current hospitality landscape presents challenges and opportunities, giving traditional hoteliers little choice but to embrace technological transformation head-on to maximize guest loyalty, grow revenue, and to support future growth. Ultimately, understanding the needs of guests, and the way in which those expectations are subject to change based on emerging trends will allow hoteliers to remain agile and, in a position to succeed well into 2020 and beyond.