VFX Hire
Networking marketplace for professionals in 3D graphics space and Businesses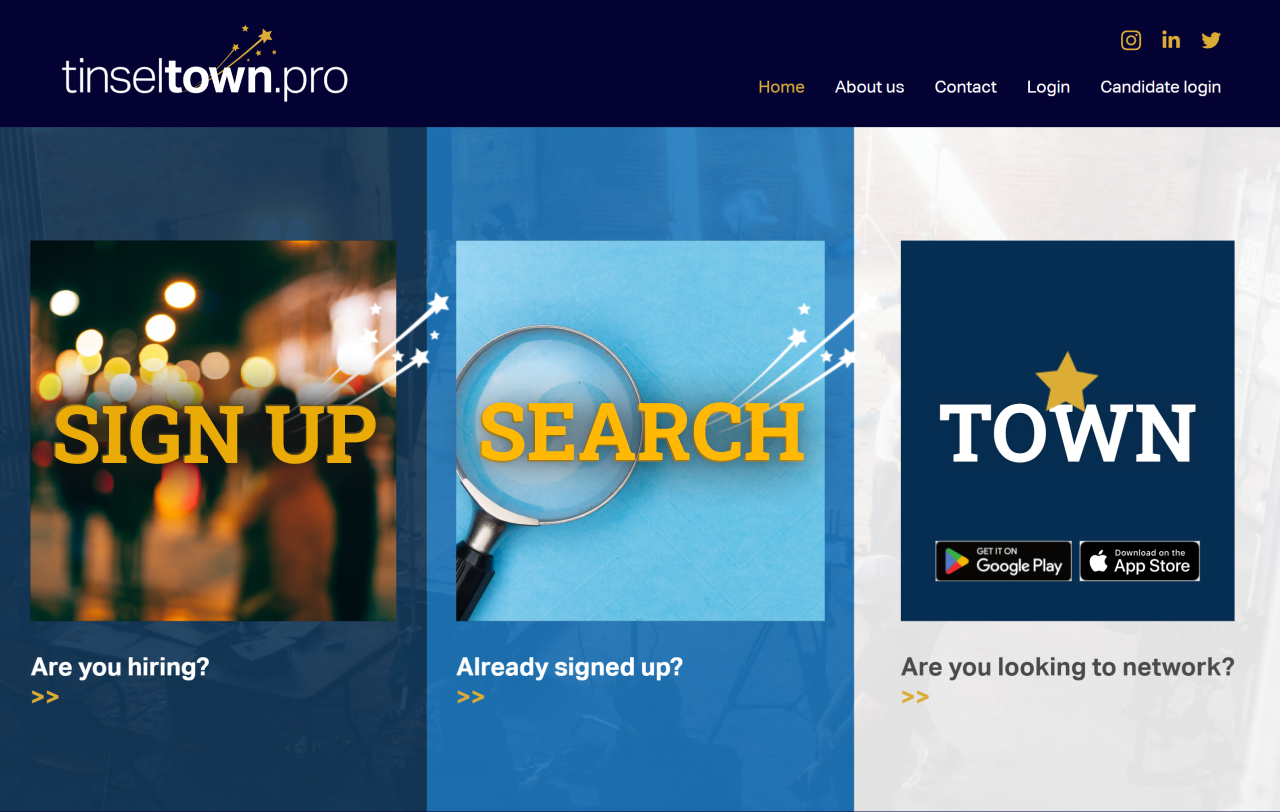 Background
VFX Hire team created two connected spaces - Tinsel Town and Lime Light. Tinseltown is a free professional networking mobile app for experienced talent in 3D the graphics space. And Limelight is a web-based platform that filters and showcases experienced, available talent to hiring companies in the 3D graphics space.
Problem to be solved
VFX Hire focused on the narrow niche of 3D graphics space and needed a convenient space for talents and businesses to connect. The fundamental expectations for the final product were - a polished user interface and experience, full responsiveness, and high speed. With this request and a basic concept to stand out in mind, the VFX team reached out to us.
Solution
Mobile Platforms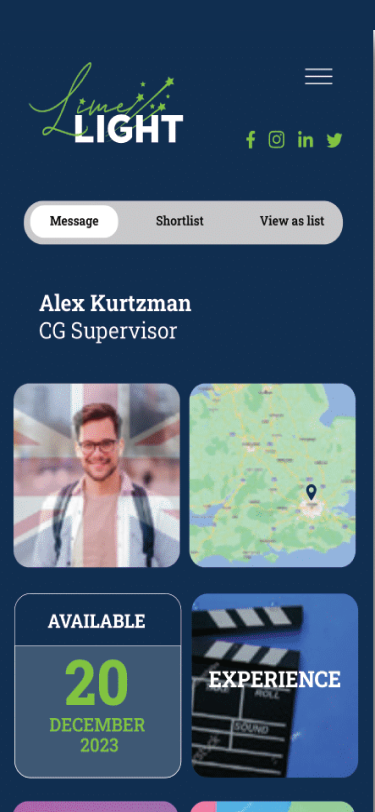 Dividing this concept into two connected spaces (a mobile app for talents and a web platform for businesses) we achieved a smooth user experience and security. Covering web and mobile for different types of users, we created an ecosystem that addresses needs of both.
Win 2

Modern Technologies Adapted
To fulfill the VFX team's expectations and build a reliable platform, we chose modern yet already stable technologies - Laravel, Vue, Swift, and Kotlin covering web and mobile.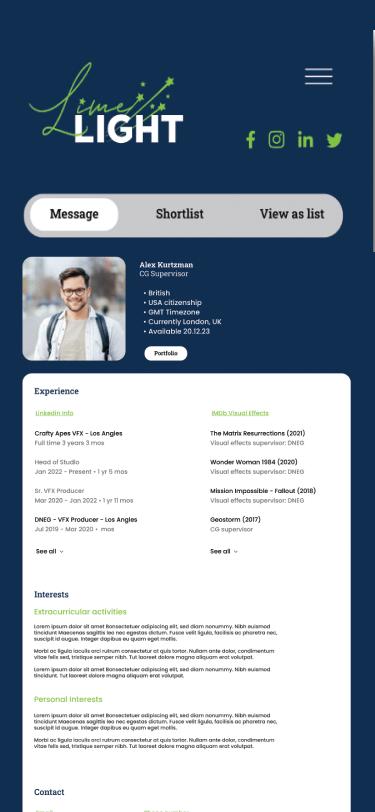 Candidate profile
Candidates can create profiles, list their skills and work experience attach a portfolio, and communicate with businesses looking for a hire.
Resume
Available for candidates to fill out and will be displayed in the profile.
Employer profile
Businesses can use advanced search to find candidates with relevant experience and communicate with them. Can create lists of talents to interview/connect.
Advanced Search
Allows to filter the talent pool and set the preferences for the future feed.
Favorites/Lists
Allow to save candidates' profiles to a sharable list.
Subscription
To have access to a full talent pool by categories businesses can get a profile upgrade and subscribe.
Chat and groups
Allow candidates and businesses to communicate and plan future cooperations directly in the app and web version, with no need to contact outside the platform.
Stack
For this project we chose:
Team
Composition
Experts working on the project:
Project Manager
2
Developers
4
QA&nbsp&nbsp&nbsp&nbsp&nbsp&nbsp&nbsp&nbsp&nbsp&nbsp&nbsp&nbsp&nbsp&nbsp&nbsp&nbsp&nbsp&nbsp&nbsp&nbsp&nbsp&nbsp&nbsp&nbsp&nbsp
2
Designer
1
Got a project in mind?
Tell us about the idea for your project and together we can develop the perfect solution for your business.
Let's do it
Got a project in mind?