Smarthouse
Sales-oriented website showcasing living and commerce spaces to buy in a modern Apartment complex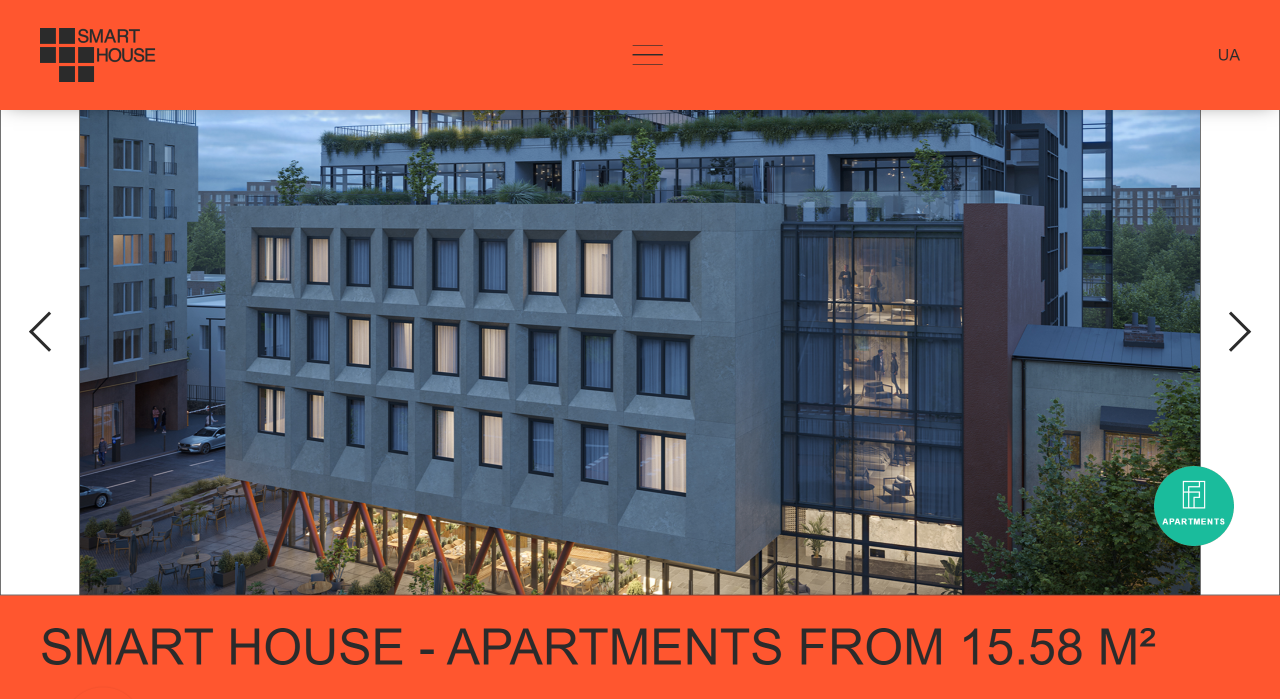 Creators
Sensar - Construction Company
Background
SmartHouse is an innovative Residential complex that offers living and commercial spaces for buying and starting a business in the very center of the city. Impressive and functional architecture by SavytskyyDesign - efficient investment.
Problem to be solved
To provide investment opportunities SmartHouse team chose a selling off-plan strategy, so a reliable and efficient website was one of their top priorities as construction began. While the website needed to be high-conversional, it should also represent the brand and additional services and appear trustworthy, all within a given budget and timeline. With this request and some features to stand out in mind, the SmartHouse team reached out to us.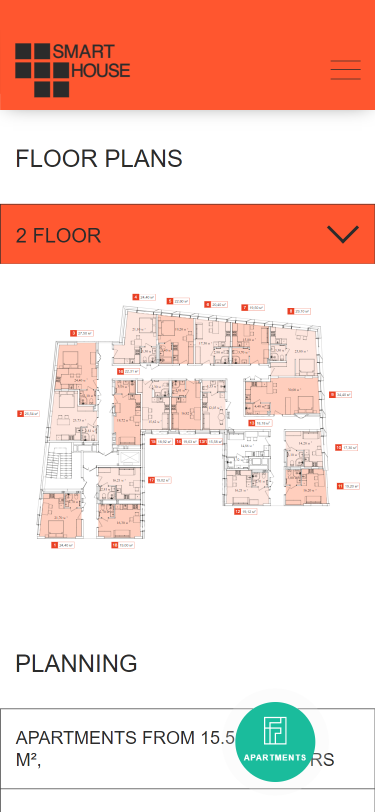 Win 1

Administration Flexibility
Easy further website maintenance and content control were achieved with a thought-out admin panel for SmarHouse. Using it team can make fast onboardings and save time/money on website content updates.
Win 2

Standing out Features
As we mentioned, winning trust was one of the core goals for the website, so with a focus on it, we implemented interactive Floor Plans and Live Cameras streaming the construction for potential buyers to see the full picture and check the progress anytime.
Win 3

Customizations and Control
Details are what matters in creating a seamless user experience but maintenance too! So we make sure to plan each major and minor feature including adding multisliders, modal windows, CTAs, and tidy navigation to make marketing strategy easy for the business.
Based on our practical knowledge, we created a solution within the provided price range and timetable while meeting SmartHouse team's expectations in terms of features.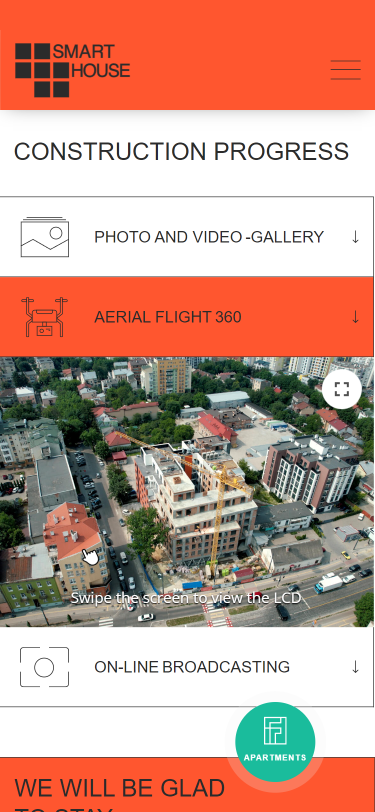 Advanced listing
Convenient filtering, with building, floors, and apartment plans available for potential buyers to review including apartment status (available/booked/bought), price, and special offers.
Neighborhood Map
Interactive Neighborhood map is available to display the placement of the complex and the infrastructure around it.
Integrations
For SmartHouse, we combined LiveChat, Kommo (AMO) CRM, Phonet, YouTube, Facebook, and other video platforms, together with Analytics for strategy planning and monitoring, Email for the system of reminders, and personnel to manage the flow.
Live Cameras 360
Live Cameras stream 24/7, demonstrating the progress of construction.
Multislider
Multisliders is one of the fundamental tools to achieve a smooth marketing strategy launch and save the team's time. Working as a constructor Multisliders help create ad banners as well as add text, and buttons with links, and managing the analytics.
Stack
For this project we chose:
Team
Composition
Experts working on the project:
Business Analyst
1
Project Manager
1
Developers
2
QA&nbsp&nbsp&nbsp&nbsp&nbsp&nbsp&nbsp&nbsp&nbsp&nbsp&nbsp&nbsp&nbsp&nbsp&nbsp&nbsp&nbsp&nbsp&nbsp&nbsp&nbsp&nbsp&nbsp&nbsp&nbsp
1
Designer
1
Got a project in mind?
Tell us about the idea for your project and together we can develop the perfect solution for your business.
Let's do it
Got a project in mind?