SmartHill
Website for upscale apartment complex representation offering living and commercial spaces for sale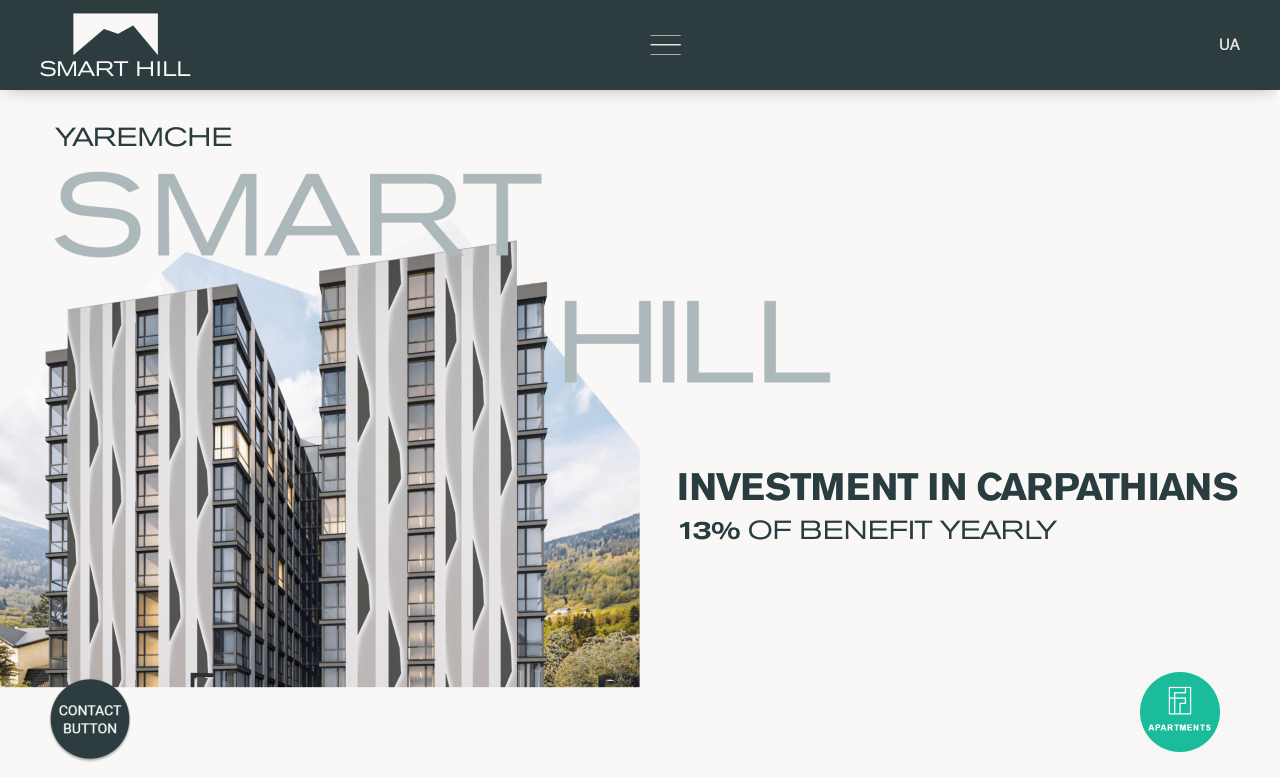 Creators
Sensar - Construction Company
Background
SmartHill is a complex of hotel-type apartments offering living and commercial spaces to purchase and providing a unique opportunity to entrust the management of your property (within the SmartHill complex) to the national hotel operator Ribas Hotels Group. Make a profit from renting or converting commercial premises into your own business.
Problem to be solved
Following an off-plan Real Estate selling strategy SmartHill team needed a strong digital representation and sale channel to reach potential buyers. The main focus points for the website were interactivity, functionality (for customers and staff as well), and reliability, within a given timeframe and budget.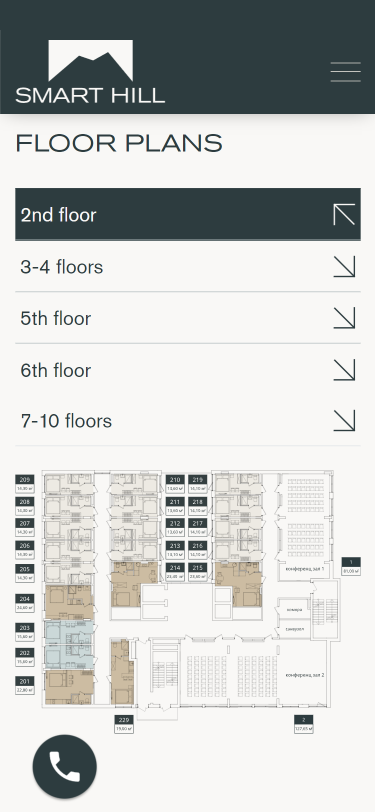 Win 1

Administration Flexibility
Content updates can be an additional source of time and money loss if there's no convenient system on board. To prevent this and make onboarding easy as ever for SmartHill we implemented a high-fidelity admin panel.
Win 2

On point interactivity
A dynamic and engaging website was a goal of the SmartHill team, so with attention to detail, we implemented interactive building, floors, and apartments plans along with smooth animations and intuitive navigation.
Win 3

Efficient chanel to reach target audience
The created website undoubtedly provides the opportunity to extend a target audience, increase accessibility and sales by giving a pleasant environment for prospective buyers while also serving as a foundation for a marketing strategy.
Win 4

Modern technologies adapted
To make a lasting and reliable solution modern technology stack with a strong community is fundamental. So after analyzing the project needs, we settled with WP + Vue + Laravel mix.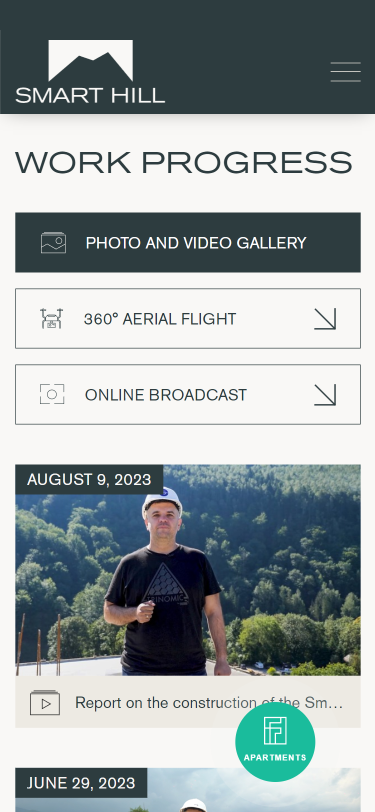 Advanced listing
Allows filtering all apartment and commercial spaces by various criteria to find the perfect fit. Including apartment status (available/booked/bought), price, and special offers.
Integrations
For SmartHill, we integrated Analytics along with LiveChat, Kommo (AMO) CRM, Phonet, YouTube, Facebook + Email notification system for both clients and staff.
Infrastructure Map
Interactive Neighborhood map on the website demonstrates the placement of the complex, windows view, and the infrastructure near it.
Live Cameras 360
Live Cameras that stream 24/7, show the construction site for potential buyers to track the building progress.
Multislider
With an effortless marketing strategy launch in mind, multisliders are a must. They serve as constructor for ad banners allowing to add text, buttons, and more.
Stack
For this project we chose:
Team
Composition
Experts working on the project:
Project Manager
1
Developers
2
QA&nbsp&nbsp&nbsp&nbsp&nbsp&nbsp&nbsp&nbsp&nbsp&nbsp&nbsp&nbsp&nbsp&nbsp&nbsp&nbsp&nbsp&nbsp&nbsp&nbsp&nbsp&nbsp&nbsp&nbsp&nbsp
2
Designer
1
Got a project in mind?
Tell us about the idea for your project and together we can develop the perfect solution for your business.
Let's do it
Got a project in mind?