Sensar
Modern Business Card website to represent the Construction Company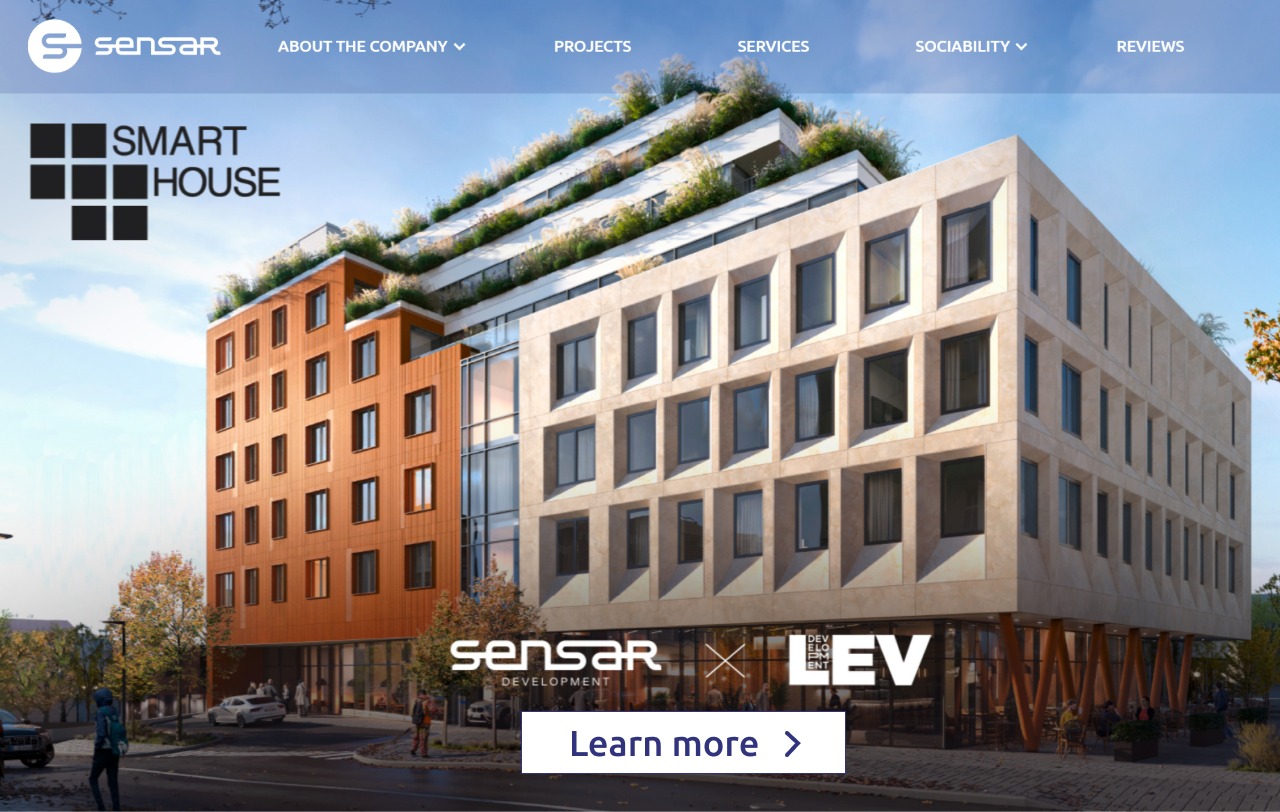 Creators
Sensar - Construction Company
Background
Sensar - development company, an expert in the field of design, construction, and operation of development projects. Since 2013, has been successfully implementing projects ranging from the construction of private country cottages to non-commercial facilities.
Problem to be solved
For any Developer Company, including Sensar, it's fundamental to appear trustworthy and create an exceptional user experience to win all possible leads. Buying Real Estate is a big deal after all, so a quality website that would showcase all relevant offers and inform potential clients is a must. Other valid points for such businesses - to pay attention to are optimization, maintenance, and, of course, functionality to implement marketing strategy. That's why our primary focus for this project was to create a fast, easy-to-manage, adaptive solution that would fully represent the brand and be relevant for years to come. This way, we also achieved high conversions with more invested leads.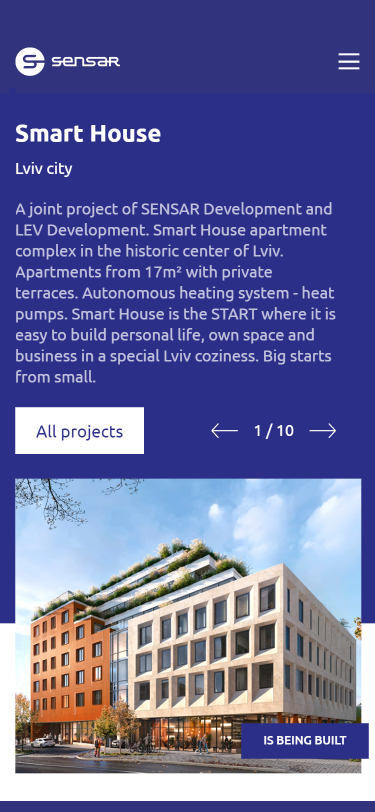 Win 1

Website management with no fuss
A thought-out admin panel allows easy onboarding, updating any part of the content, and instantly preparing it for marketing activities, with no additional developers' help needed. A system like this helps to save the budget on small changes, the creation of elements for the marketing campaigns, and new team members training to administrate the system.
Win 2

Marketing startegy launch - ready
Time on the market right after the website launch is priceless, so to make the most of it it's better for the website to have all necessary tweaks and functionality. Small touches like multisliders, modal windows, CTAs, and, of course, clean navigation following the best practices of SEO optimization are perfect ground to implement a marketing strategy.
Win 3

Top-Notch mobile version
Our analysis revealed that mobile devices account for 80% of the traffic that the website receives; thus, a mobile-first strategy is the one to go with in this case. Based on it, we put in place a fast and clean version with all the marketing tools necessary.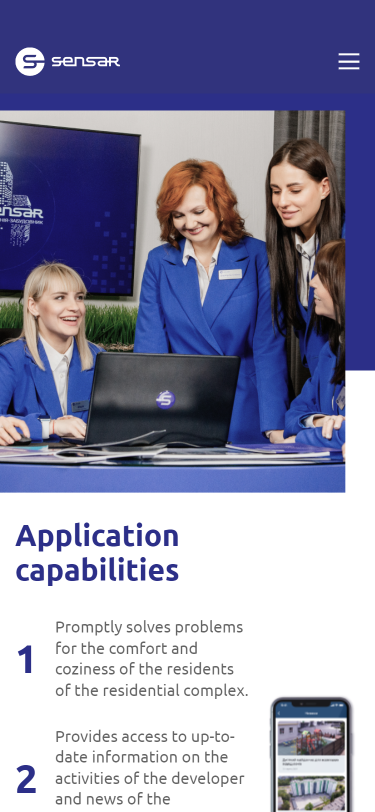 1. Admin panel
Easy-to-use admin panel provides full control over the content, updates, and website settings. Allowing the client to manage the changes in-house and save budget and time.
2. Projects
Showcasing finished construction projects using sliders, high-resolution photos, and videos.
3. Integrations
Chat + Kommo (AMO) CRM integrations to ease up communication flow, boost its efficiency and Map integration visualize the office location.
4. News/ Blog
The blog feature set is a great way to inform users about the brand and finished projects and turn them into hot leads that got the full picture and know what they want. Easy article adding and settings contributing to the simple maintenance concept.
5. Event pages
Allows creating additional simple landings for the company's public events marketing.
Stack
For this project we chose:
Team
Composition
Experts working on the project:
Business Analyst
1
Project Manager
1
Developers
2
QA&nbsp&nbsp&nbsp&nbsp&nbsp&nbsp&nbsp&nbsp&nbsp&nbsp&nbsp&nbsp&nbsp&nbsp&nbsp&nbsp&nbsp&nbsp&nbsp&nbsp&nbsp&nbsp&nbsp&nbsp&nbsp
1
Designer
1
Happy Clients Say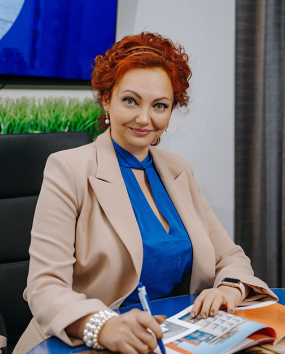 AMgrade successfully implemented a website for our Construction company within the given timeframe and budget. We're fully satisfied with the outcome and overall cooperation, totally recommend! - Featured on Goodfirms
Got a project in mind?
Tell us about the idea for your project and together we can develop the perfect solution for your business.
Let's do it
Got a project in mind?