MapMagazine
The social project aimed to popularize tourist routes, tours, and places within the Ruhr region (Germany).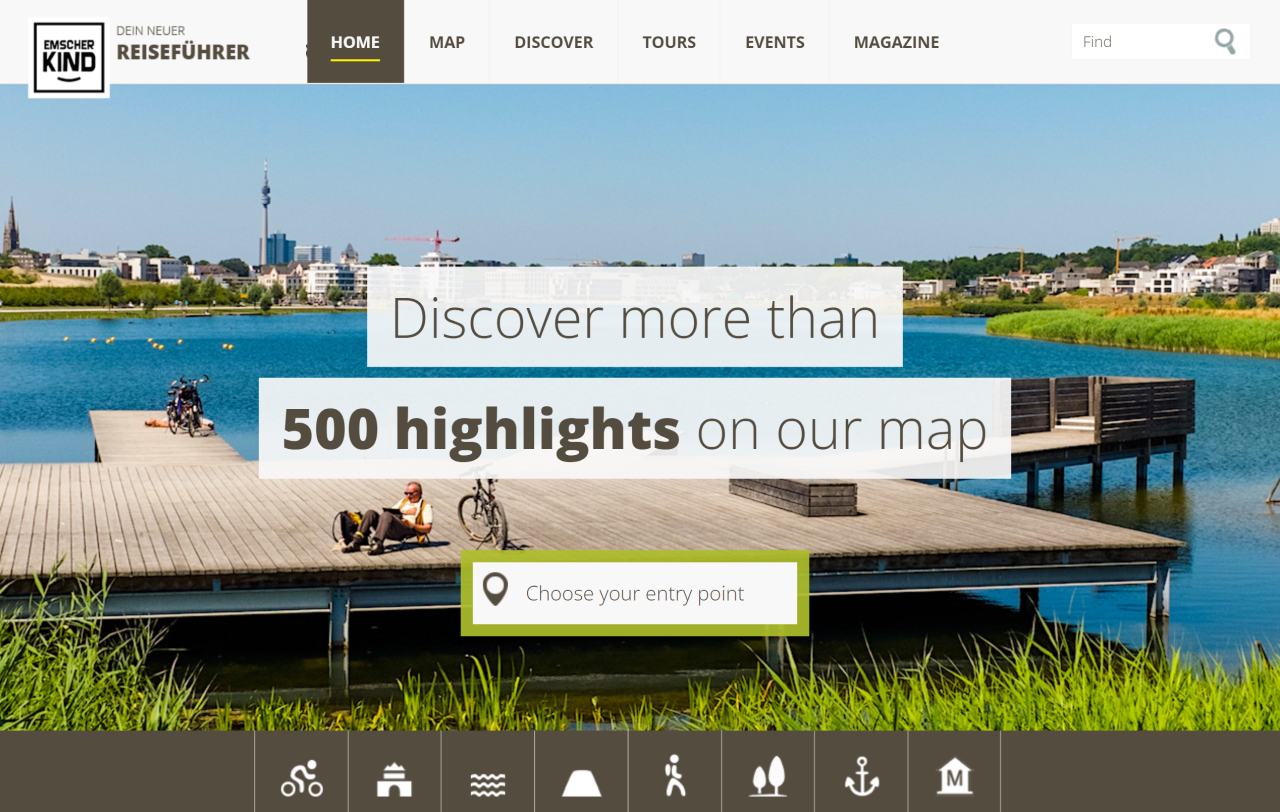 Background
Tourism industry development is not an easy process and needs support, especially within the digital sphere. Nowadays, tourists and even locals find all information online, so without a strong representation, a lot of great spots and tours can be dismissed. And that's where the MapMagazine idea came from.
Problem to be solved
Like many other Social (Non-profit) projects, MapMagazine needed a decent representation yet within a tight deadline and budget. Besides the cost-efficiency for this project, we also focused on the user experience and creating an easy-to-manage solution that staff could update and scale anytime.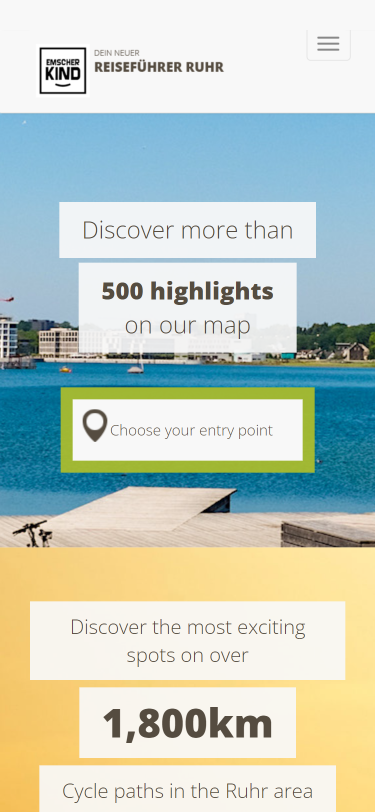 Win 1

Maximum efficiency - Minimum budget
Based on our experience, we implemented a solution within the given budget and timeline and fulfilled client expectations feature-wise.
Win 2

Low to No-Maintenance Solution
Following the best practices and with a thought-out structure, we achieved a solution that wouldn't need much attention after launch. Content changes and adding new routes/tours available to the client in the admin panel, with no need for the additional budget on in-house developer staff.
Win 3

Modern Technology stack used
Integrations and modern technologies chosen to create the ground for a reliable and scalable architecture.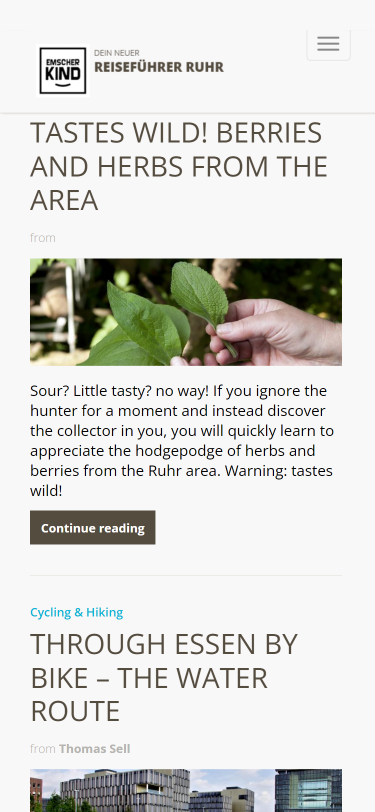 1. Interactive map
Map feature with convenient filtering to help users in finding the best tours, routes, hiking trails, and places to visit in the Ruhr region.
2. Tours booking
Allows users to see the available tours, full details, and photos from previous ones + leave requests to book them.
3. Convenient search
A system of filters for all searches on the website helps users easily find what they've been looking for. You can set filters by type of activity, location, opportunity to eat and/or stay overnight, and more.
4. Vouchers system
Feature for users to give away a free expedition or tour as a present to friends and family.
5. Blog
Great way for users to get more information, and research available events and places. At the same time, for the business owners - a chance to work on the website ranking and attract a wider audience.
Stack
For this project we chose:
Team
Composition
Experts working on the project:
Project Manager
1
Developers
2
QA&nbsp&nbsp&nbsp&nbsp&nbsp&nbsp&nbsp&nbsp&nbsp&nbsp&nbsp&nbsp&nbsp&nbsp&nbsp&nbsp&nbsp&nbsp&nbsp&nbsp&nbsp&nbsp&nbsp&nbsp&nbsp
1
Happy Clients Say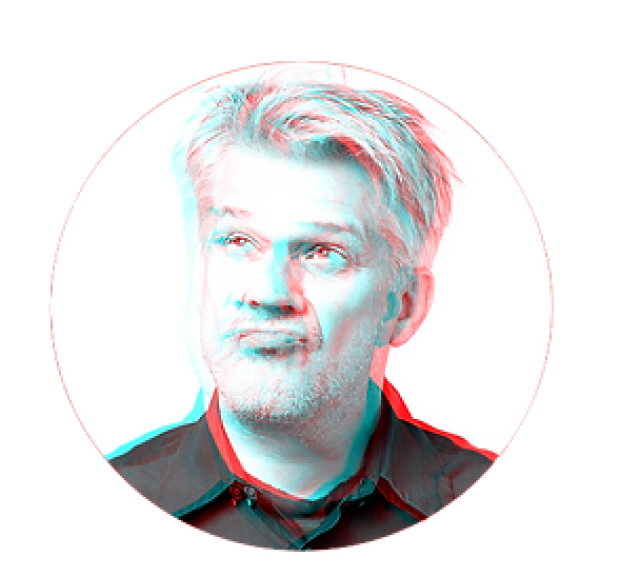 Initially, we started with the in-house developer, but it became clear that this was not what we wanted. After a few adverts, we got in touch with AMgrade. They stood out as we discussed not only what we wanted to achieve but also what we could, creating the whole picture and improving.
Got a project in mind?
Tell us about the idea for your project and together we can develop the perfect solution for your business.
Let's do it
Got a project in mind?