Mabany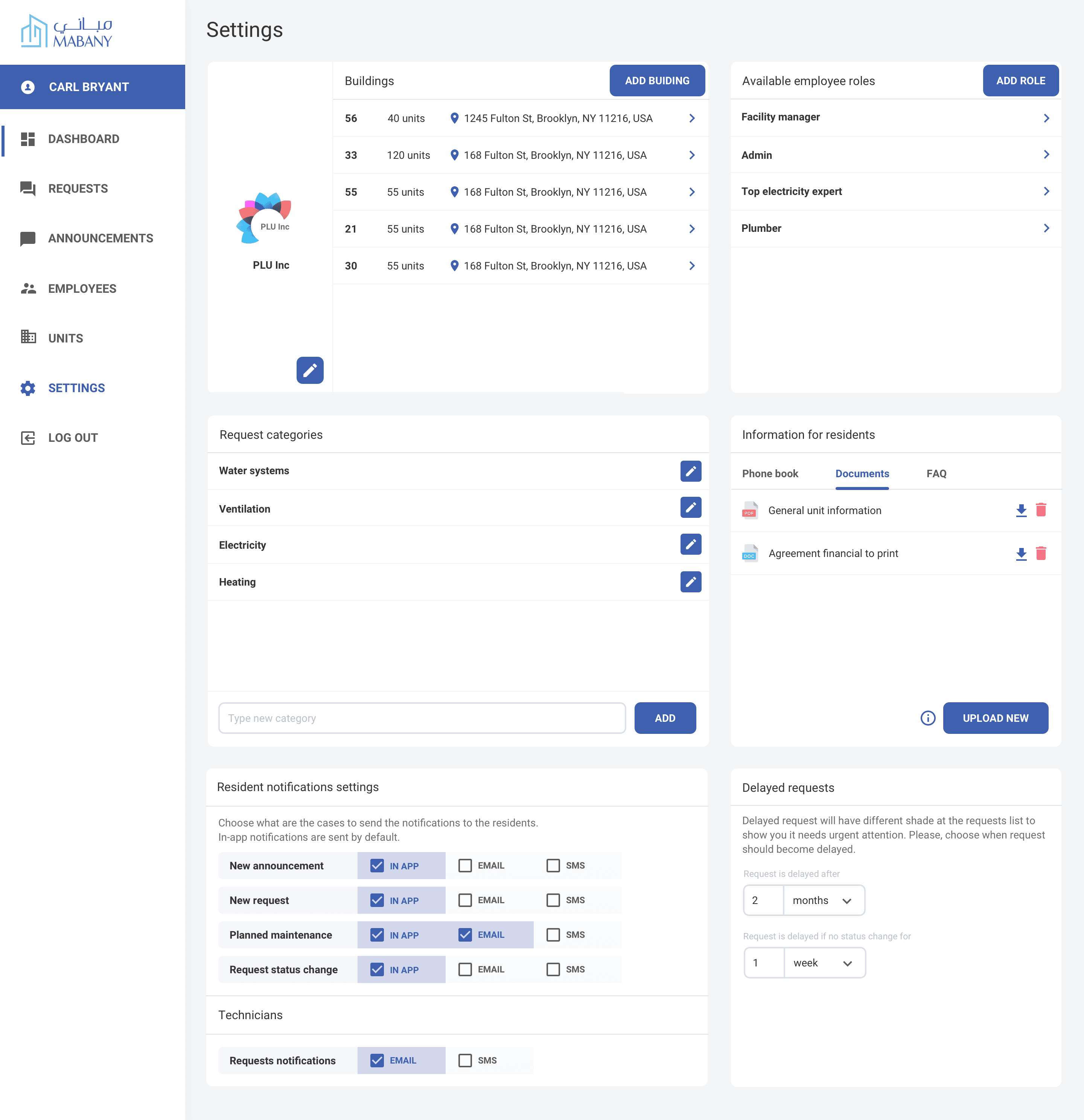 Creators
Khalid Al Awar, who recently quit his job to pursue his ideas, won the first prize in the startup challenge for developing Mabany, an integrated online system that eases communication between tenants and facility management companies.
Background
Mabany is an online system to ease communication between facility management companies and end-users "tenants". Mabany aims at incessantly elevating users experience through providing phenomenal and innovative customer service.
Problem to be solved
This is the way to simplify life of people when they come home tired and something is wrong in their apartment. This application will help them to reduce time spent on calling and waiting for a professional technician in order to fix a problem at their place. With the help of the application, a user will have the possibility to create requests, see their status and progress, chooses convenient time availability, leave reviews for technicians who visited them, see the announcements from facility managers and take part in polls aimed to improve their quality of life.
Solution
Mobile Platforms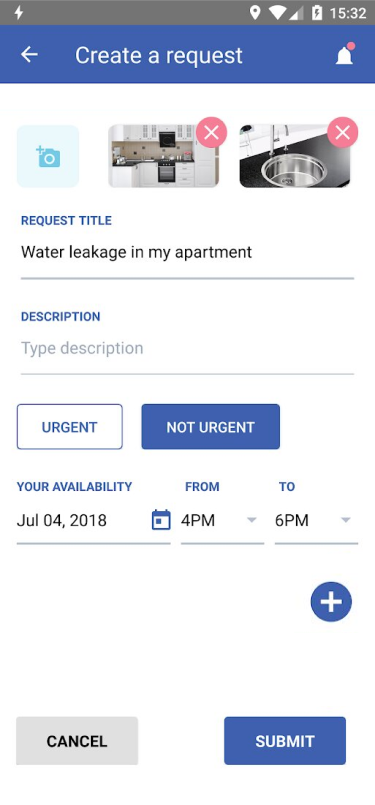 Win 1

Appointment setting system
Thanks to Mabany App, users were able to plan their time, because they choose the best suitable time in the app. Also, if something happened, users can re-schedule maintenance in a few clicks.
Users are being notified about important events as fast as possible without a risk to miss it. Also, they are informed about the steps to do in a serious situations with the simple and clear language.
Through the app, you can manage the quality of the services delivered by the facility management company by leaving the feedback publicly to make sure bad professionals are not going to work with this building anymore.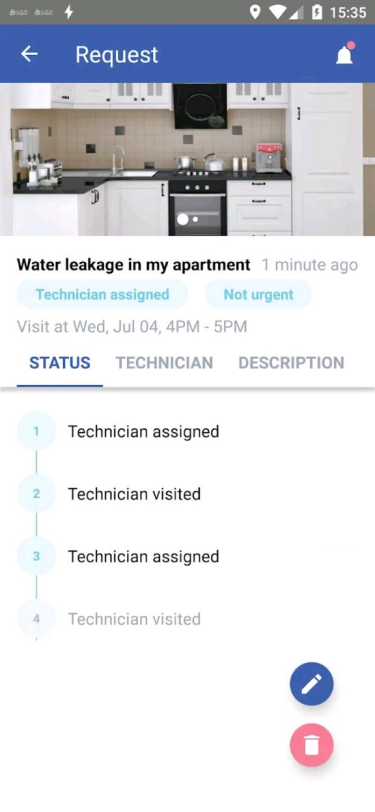 SPA
We created this project as a SPA, thanks to SPA we decreased the load of the server, as we don't need to upload the same files several times.
Appointment booking feature
Users can book an appointment with technician in a few clicks instead of having several calls with managers.
Live Chat
Users can contact their managers in Real-time, it gives a possibility for managers to provide high-level services and support.
Payment system
Payment system, to make payments in AED currency
Data export
Google sheet and XLS exports of fully managed (columns, data) table
Theme
Light / Dark theme switcher
Image/Video uploading
Users can upload videos and pictures for technicians. It helps them to prepare better for the visit.
Feedback system, to rate the service provider
It's better to choose the best service provider, right? Users can find the best company to fix their issues at home.
Stack
Back-end: Laravel, Front-end: Vue.js, IOS - Swift, Android - Kotlin.
Team
Composition
Back-end developer, Front-end developer, Project manager, Q&A, Android developer, IOS developer
Project Manager
1
Developers
4
QA&nbsp&nbsp&nbsp&nbsp&nbsp&nbsp&nbsp&nbsp&nbsp&nbsp&nbsp&nbsp&nbsp&nbsp&nbsp&nbsp&nbsp&nbsp&nbsp&nbsp&nbsp&nbsp&nbsp&nbsp&nbsp
1
Designer
1
Happy Clients Say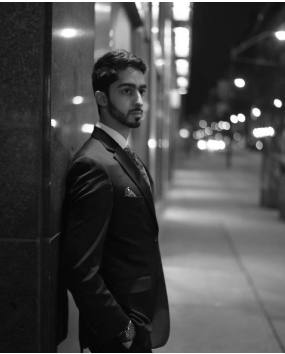 As an agency, project managers and technical leads at AMgrade will not only develop, but will also guide and recommend best practices for the interest of the developed platform.
Got a project in mind?
Tell us about the idea for your project and together we can develop the perfect solution for your business.
Let's do it
Got a project in mind?