Kvartal
High conversional Business Website to represent the newly developed Apartment Complex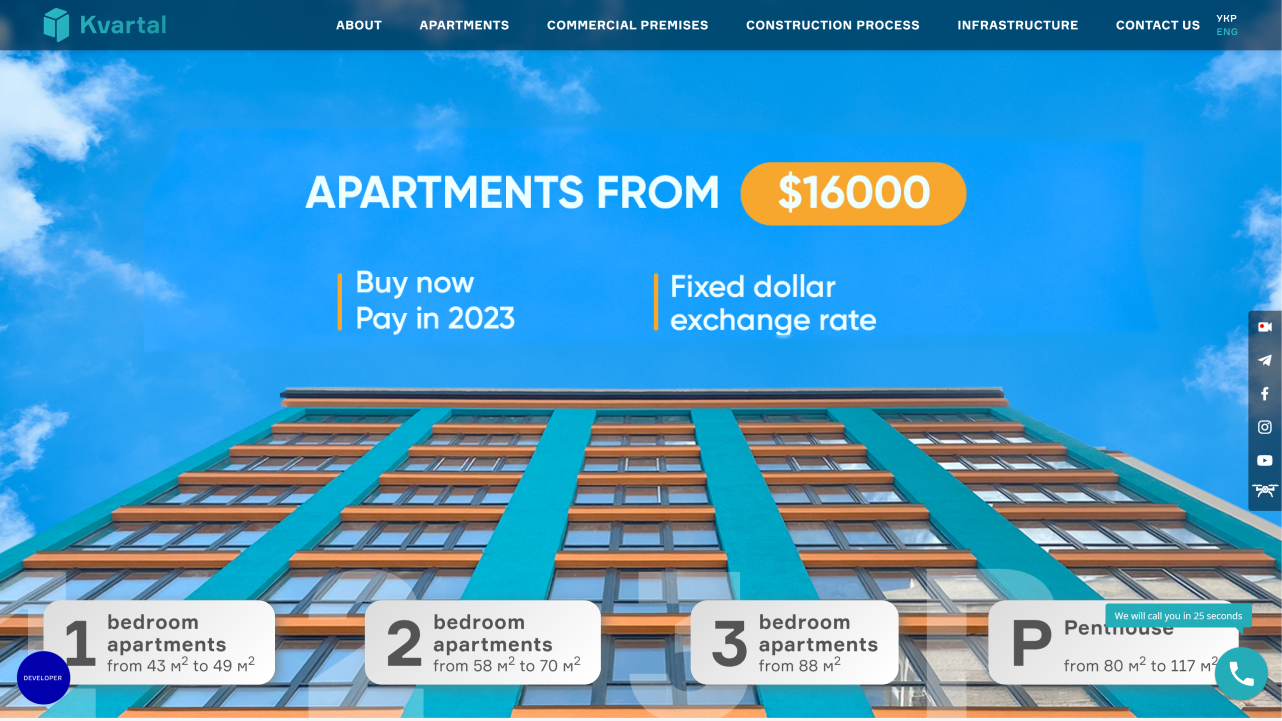 Creators
Sensar - Construction Company.
Background
Kvartal is a highly interactive website focused on representation, marketing, and lead generation for the newly developed Apartment Complex.
Problem to be solved
Property buying is not an everyday task so for the Developer Company, it's fundamental to appear trustworthy and create an exceptional user experience to win all possible leads. And don't forget about marketing efficiency, which also depends on the website quality. That's why our primary focus for this project was to create a fast, easy-to-manage, adaptive solution that would fully represent the residential Complex in question and clear everything for potential buyers. This way we also achieved high conversions with more invested leads.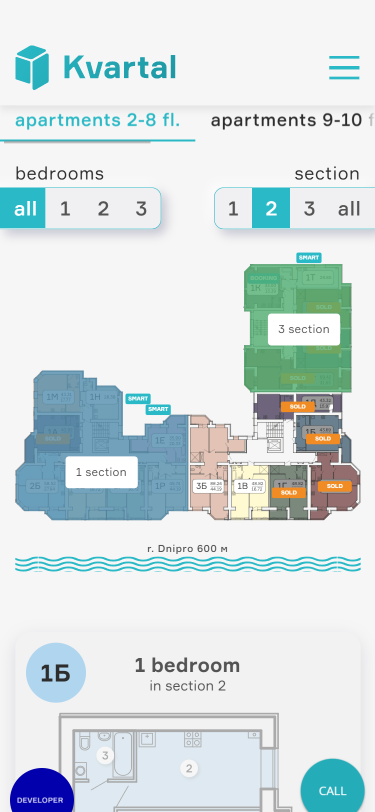 Win 1

Full and easy website management
A thought-out admin panel allows changing any part of website content and instantly preparing it for marketing activities without any fuss and additional developers' help. A solution like this helps to save the budget on small changes, the creation of elements for the marketing campaigns, and new team members onboarding to administrate the system.
Small touches like multisliders, modal windows, CTAs, and of course clean navigation are perfect ground to implement a marketing strategy. No need for extra time and money invested in changes to the website.
Win 3

Target conversion growth +30%
Exceptional user flow, convenient navigation, and high website optimization. Complemented with elements to win customers' trust (like video feedbacks block, gallery of legal documents, infrastructure visualization block) and prevent any errors on the way to leave the request + even more to achieve top conversion levels.
Win 4

Smooth and high conversional mobile version
Our research showed that 80% of traffic that the website attracts, comes from mobile devices, in this case, a mobile-first approach is essential. Moving with it, we implemented an interactive and optimized version with all marketing elements adapted.
Win 5

Highly interactive solution
Interactiveness is the key to creating a website that stands out and turning potential leads into customers. Following this principle, we implemented a unique experience for users where they can interact with building and apartment plans to find the best option for them as well as a system for the employees to upload and customize these plans. Due to the Development Company offering apartments for sale before the building finished we integrated Live Cameras streaming as another interactive element. It allows potential buyers to watch over the building process, see the progress and trustworthiness of the company.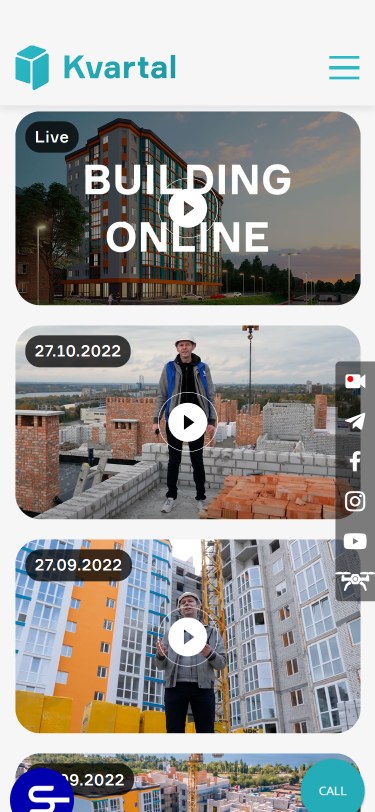 1. Interactive appartment plans
Complex solution to showcase the exact building and apartment plans with attention to navigation and further administration by the employees. As a user, you can see the plan of each sector, floor, and apartment, as well as which ones are booked or sold. As an employee, you can upload new plans, customize them, add badges to show the status, and connect apartment plans to floor, sector, and overall building.
2. 3D view gallery
Available in every apartment listing to demonstrate the plan and how it could look when decorated.
3. Appartment booking
Users can book the apartments and schedule a review and consultation with the managers.
4. Integrations
Integrations are a great way to make the website more convenient for users and business owners. So we implemented integrations with YouTube and Facebook for video displaying, Analytics for monitoring and further strategy planning, Email for the system of reminders and employees to manage the flow, LiveChat, Kommo CRM, Phonet and more.
5. Infrastructure visualization
Integration with maps demonstrating the neighborhood and infrastructure is perfect for the potential buyers to see the placement of the Residential Complex and make sure it's comfortable.
6. Live Streaming Integration
Tool to engage with the customers and win their trust. 24/7 Live Cameras access to demonstrate the construction site and overall progress of building the Residential Complex.
7. Multislider
To make preparing for marketing campaigns even easier we implemented Multislider. It allows adding banners as well as additional text, buttons with links and manage this system according to the current strategy.
8. Multilanguage
The website is available in English and Ukrainian to scale the target audience and SEO purposes.
Stack
For this project we chose:
Team
Composition
Experts working on the project:
Business Analyst
1
Project Manager
1
Developers
3
QA&nbsp&nbsp&nbsp&nbsp&nbsp&nbsp&nbsp&nbsp&nbsp&nbsp&nbsp&nbsp&nbsp&nbsp&nbsp&nbsp&nbsp&nbsp&nbsp&nbsp&nbsp&nbsp&nbsp&nbsp&nbsp
2
Designer
1
Happy Clients Say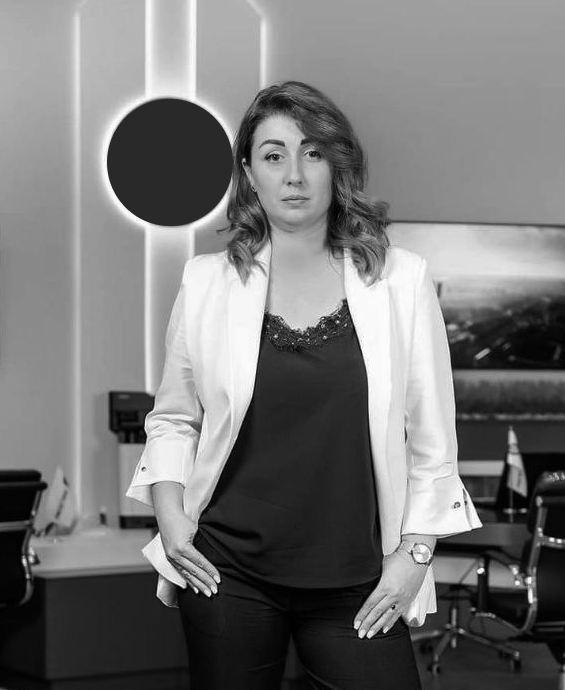 AMgrade's level of professionalism and expertise are definitely worth talking about! Starting this project we didn't even expect everything to go so smoothly and steadily.
Got a project in mind?
Tell us about the idea for your project and together we can develop the perfect solution for your business.
Let's do it
Got a project in mind?