Dfind
HR consultancy representation website with complex SaaS tools to provide top-notch services and find the best candidates.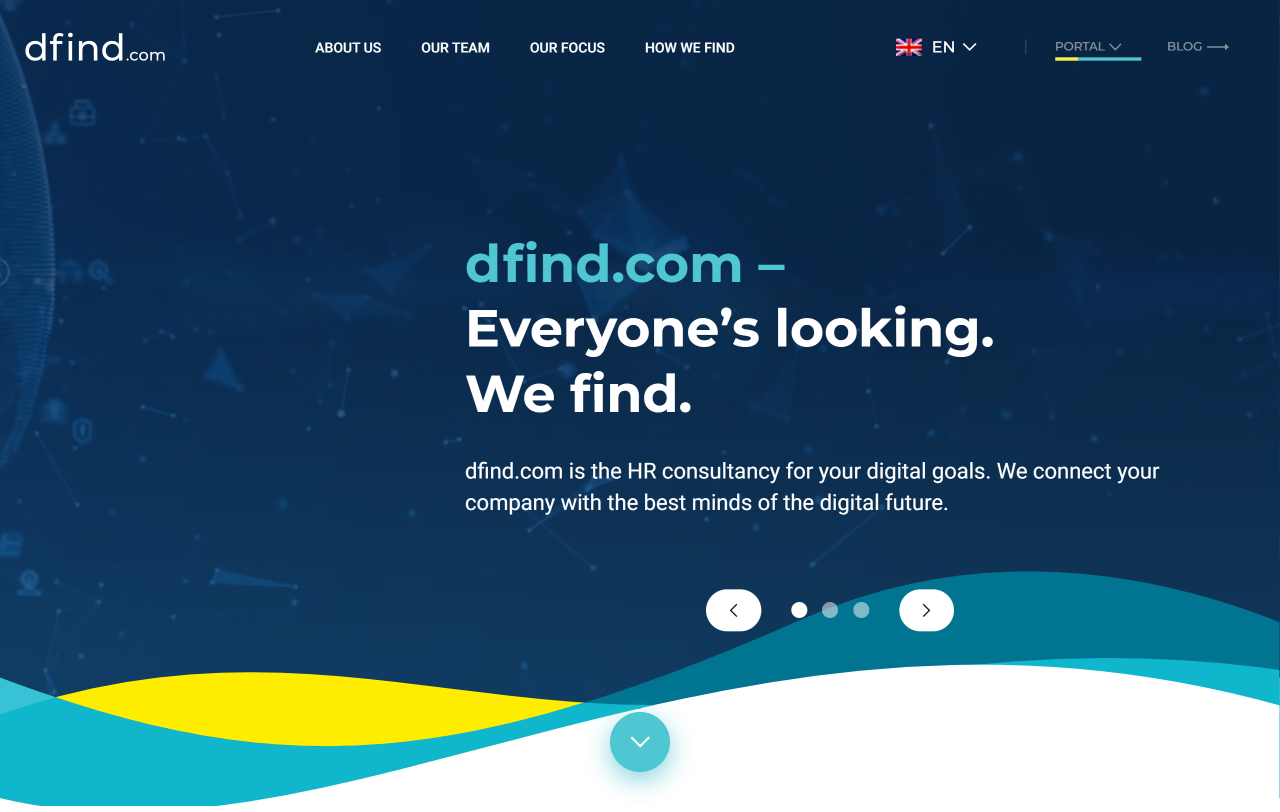 Creators
Dfind was founded in 2018 with a mission to revolutionize the recruiting market and implement a completely new search method and technology.
Problem to be solved
Dfind team needed a quality representation and set of tools that require a complex backend system to fulfill their mission. At the same time, they aimed for a highly interactive platform designed that way to be relevant for years and be scalable to add more functionality, grow. Polishing the concept we worked together with stakeholders for the outcome to fit all the requirements and at the same time to find the ways to perfect the idea.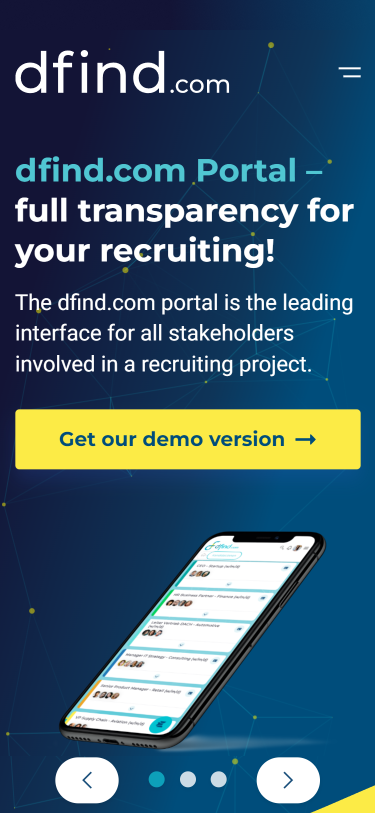 Win 1

Seamless user experience
For this particular project, stakeholders picked a visual strategy of an interactive and highly animated website - to win the first impressions and demonstrate the tech-savviness of the company. Following these guidelines, we additionally focused on the optimization of elements and animations to create a seamless user experience.
Win 2

Modern tech solutions adapted
"Innovation" is the motto of Dfind company, so integrating fresh but reliable tech solutions was the main focus from day one. Cooperating closely with Founders and an in-house team when gathering the vision and requirements, we managed to come up with the balanced fit.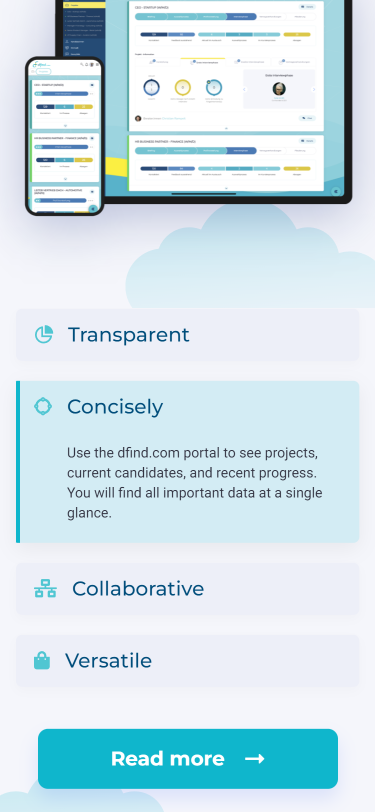 1. Portal/ Dashboard
The specialized solution combines different market channels and allows a detailed overview and communication on individual projects as well as project control. Integrated with EmmySoft.
2. Interactive demo version
Allows potential clients to click through the demo version right on the website, no registrations or signing up are needed.
3. Multi-language support
Supports English and Deutsch to be on the same page with potential customers and optimize the website for higher ranking.
4. 3D office tour
Gives opportunity for users to "walk around" using a virtual office tour to learn more about the company.
5. Optimized animations
Animations and interactive elements play a big role on the website so special attention to their optimization was fundamental. As a result, all elements are smooth in any browser or device and easy to control (turn on/off, adjust speed) in the admin panel.
6. Chat, Map integrations
Integrations to ease up communication flow and visualize the office location.
Stack
For this project we chose:
Team
Composition
Experts working on the project:
Business Analyst
1
Project Manager
1
Developers
4
QA&nbsp&nbsp&nbsp&nbsp&nbsp&nbsp&nbsp&nbsp&nbsp&nbsp&nbsp&nbsp&nbsp&nbsp&nbsp&nbsp&nbsp&nbsp&nbsp&nbsp&nbsp&nbsp&nbsp&nbsp&nbsp
2
Designer
1
Happy Clients Say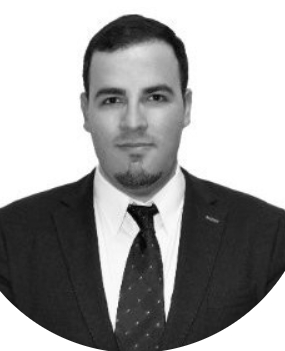 It was a very challenging project, but after working with AMgrade for a couple of weeks we realized that they are really up for this job. I want to say thank you to AMgrade and its entire team for a such great job done well!
Got a project in mind?
Tell us about the idea for your project and together we can develop the perfect solution for your business.
Let's do it
Got a project in mind?