AllWed
Marketplace that allows the Wedding service providers and Couples planning their Wedding to find each other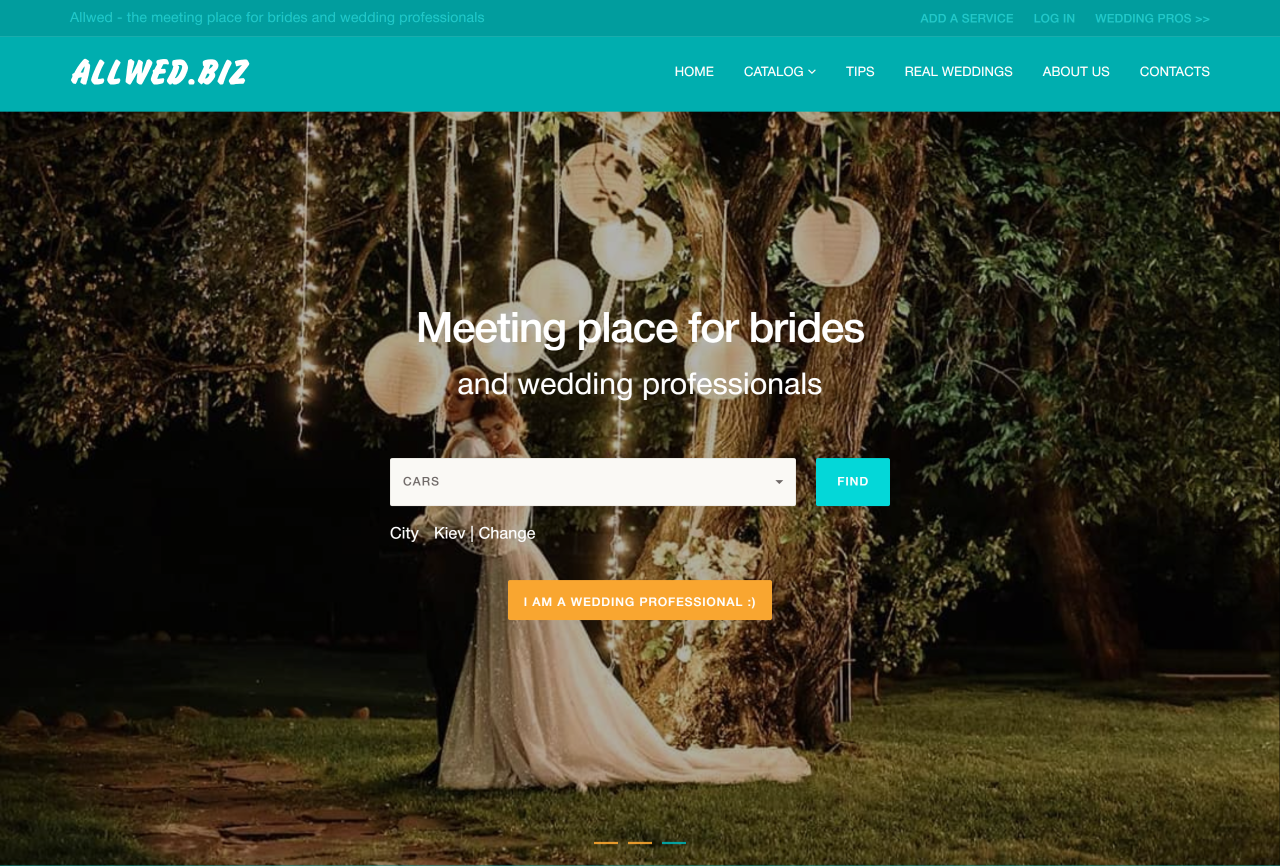 Creators
Ukrainian Wedding planning agency
Background
AllWed is a Ukrainian service marketplace that connects Wedding experts, service providers to couples planning their Big Day.
Problem to be solved
The main challenges of this project are pretty obvious for any startup - budget + attracting and maintaining the initial audience. The resources of the client were limited yet he required a quality solution to validate the idea and see the real level of demand on the market. Cooperating with the client from the planning stage, using all-level analytics and focusing on the flow, user experience we addressed all the struggle points. As a result, we achieved a reliable, scalable, and polished solution that gained popularity and got to the Top of Google search without any additional expenses on external SEO.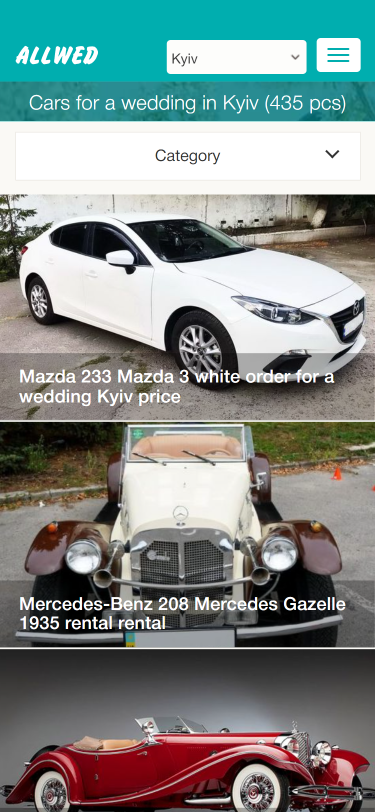 Win 1

Maximum functionality for minimum budget
The quality Discovery Phase is hard to underestimate for the startup. Cooperation since the early stages gives a great opportunity to polish the concept by involving a team of experts who had relevant experience. Business analysis, research, and team planning helped our client to make informed decisions that minimized the risks and saved the budget.
Win 2

Analysis of all sales funnel stages
Knowing your audience is the key to winning it. Following this principle, we put our effort into sales funnel flow that would meet all the users' needs based on our research and industry insights from the client.
Win 3

Increased target conversion +40%
We know how small details really matter so came up with a thought-out and convenient User Flow that prevents confusion, errors in registrations and boosted overall goal conversions by up to 40%.
Win 4

Monetization strategy +25% reboosting rate
The monetization strategy that we came up with, for this particular project, was based on the competitor and potential audience preferences research, so it showed its efficiency right away. Combined with the email notification system in place it higher the quantity of vendors prolonging their posts boosting on 25%.
Win 5

Remarkable Website Optimization
Speed Optimization is fundamental for websites with a large amount of visual content to create a seamless experience. And conceptually, AllWed had to be filled with high-resolution photos to demonstrate services that vendors provide - like Wedding Photography. That's why we paid close attention to Speed Optimization.
Win 6

Instant and safe project scaling
Small features and updates no longer require more time and budget on full QA process due to the autotesting flow we implemented.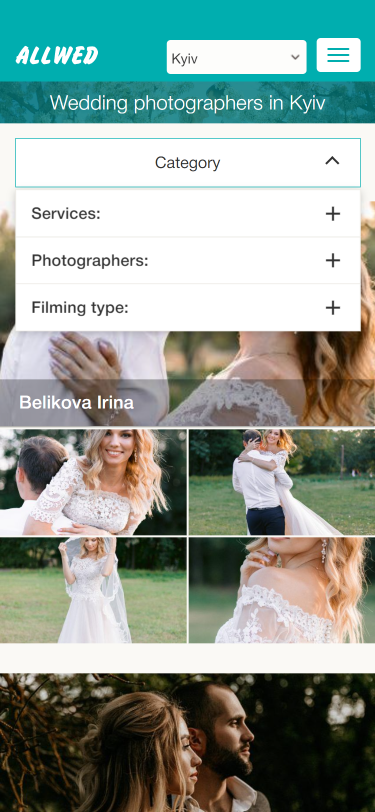 1. Filters
A convenient listing with filtering by location and service type provides a seamless experience for the users and make sure they find what they're looking for.
2. Admin panel
A thought-out admin panel gives the business owner the opportunity to fully manage the website's content, validate new users and posts + control their boosting. All of this and even more without any additional developers' involvement.
3. Registration flow
According to our research, a big percentage of clients can be lost at this stage because of errors filling the forms, troubles confirming the email, and even not adding any services after registration. To avoid this on our platform we implemented: validating forms to check the fields and outline the errors; integrations with popular social media for easy registration (that automatically will be successful 100% of the time); system to guide users on the email confirmation stage, even leading them directly to the 'spam' folder to find the email. Further, email notifications set to remind vendors to add services. All of the above allowed us to boost up conversion of registrations by 30%
4. Autotesting
To prevent crashing the system risk when scaling the platform on live and save the budget we implemented a series of autotesting. All fundamental features are checked with one click.
5. Email integrations
Convenient notifications for the clients and vendors, reports of vendors' profile efficiency and weekly interest (profile views and contacts opening), reminders to finish the registration and add services - everything to get users invested and up to date.
6. SEO functionality
SEO optimization + insightful website navigation and structure let us achieve top positions in Google Search with this project. Intending to scale the platform, we devised an automated system to follow the best practices we set. To elaborate, here's a little example. After thorough keyword research for listing pages, we found the best option related to the location so in order to automate adding the needed locations and change the text accordingly - we implemented a custom tool. Thanks to this approach, we easily optimized the listing pages, and it showed its efficiency right away.
7. Marketing features
To create a smooth user flow and emphasize the needed parts of the platform we implemented such marketing tools as - a functional banner slider with custom settings, a batches system for the listing to highlight the boosted and popular options, a custom gallery tool that allows adjusting and group photos, Call to Action blocks and modal windows for leadgeneration strategies.
8. Advanced Analytics Integration
Scaling further without knowing the right direction is tough for any business that's why we also integrated Advanced Analytics (by events, locations, buttons and blocks activities, etc.) for our client to easily track the tendencies and get the full picture of the demand.
Stack
For this project we chose:
Team
Composition
Experts working on the project:
Business Analyst
1
Project Manager
1
Developers
3
QA&nbsp&nbsp&nbsp&nbsp&nbsp&nbsp&nbsp&nbsp&nbsp&nbsp&nbsp&nbsp&nbsp&nbsp&nbsp&nbsp&nbsp&nbsp&nbsp&nbsp&nbsp&nbsp&nbsp&nbsp&nbsp
2
Designer
1
Happy Clients Say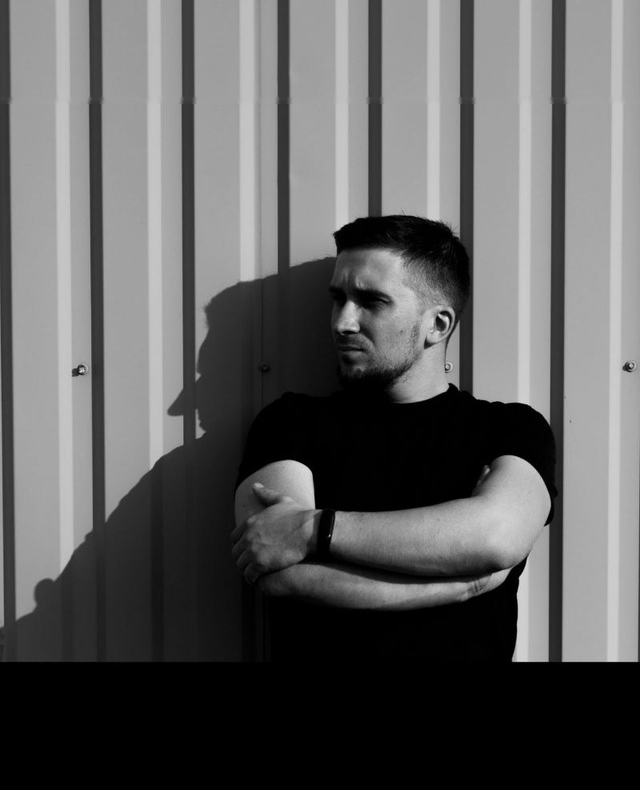 AMgrade successfully launched the website on time and within budget. The platform achieved a high Google ranking, placing on the first page of the search engine. - Listed on Clutch.co
Got a project in mind?
Tell us about the idea for your project and together we can develop the perfect solution for your business.
Let's do it
Got a project in mind?