How to Stay Relevant in the Fitness Industry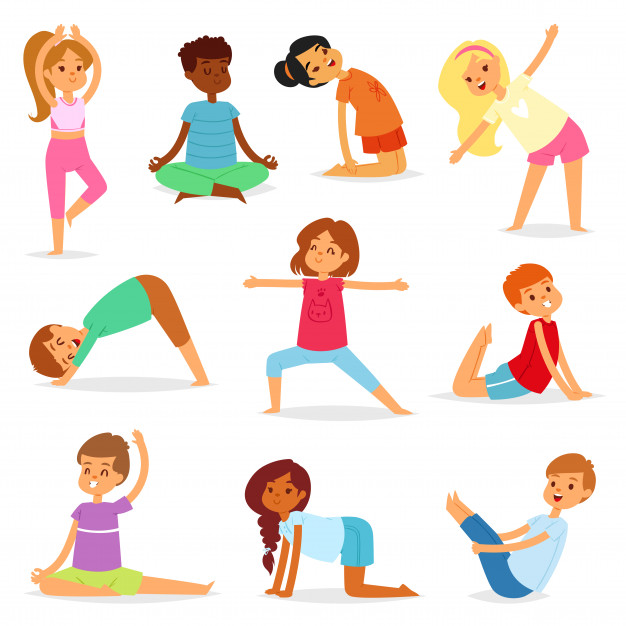 The global outbreak of COVID-19 has resulted in closure of gyms, stadiums, pools, dance and fitness studios and physiotherapy centers. Many individuals are therefore not able to actively participate in their regular individual or group sporting or physical activities outside of their homes. Under such conditions, many tend to be less physically active, have longer screen time, irregular sleep patterns as well as worse diets, resulting in weight gain and loss of physical fitness. Families that have sub-standard accommodations and more confined spaces have difficulties to engage in physical exercise at home.
The WHO recommends 150 minutes of moderate-intensity or 75 minutes of vigorous-intensity physical activity per week. The benefits of such periodic exercise are proven very helpful, especially in times of anxiety, crisis and fear. There are concerns therefore that, in the context of the isolation, lack of access to regular sporting or exercise routines may result in challenges to the immune system, physical health, including by leading to the commencement of or exacerbating existing diseases that have their roots in a sedentary lifestyle.
So, many fitness studios are offering reduced-rate subscriptions to apps and online video and audio classes of varying lengths that change daily. Such improving the business process helps not lose customers. There are countless live fitness demonstrations available on social media platforms. Many of these classes do not require special equipment and some feature
everyday household objects instead of weights.
The under-listed trends are just the beginning of how the fitness industry will transform in the upcoming time.
Wearable technology

In fact, according to the American College of Sports Medicine, technology such as the Fitbit and Apple Watch are the most popular form of wearable devices nowadays.
Not only does this help your clients keep track of their progress, but it also keeps them more engaged in their workouts and lets them set measurable goals. From the amount of steps they take to the amount of calories they burn, wearable technology can give people a greater insight into their physical health more than ever before!

It's no surprise that by the year 2022, it is projected that the market for wearables will reach $29 billion.
Online Training Services

Virtual training and coaching is becoming a staple in the fitness world. Many clubs are using a mobile app as the liaison between trainers and members. Apps like Endomondo allow users to simulate the experience of having a personal coach with them through their headphones. Technologies like this make PT more accessible, opening up a new market for operators to target with tech-enabled PT services.
Live streaming classes
Social media is a fantastic method to publicize your facility through engaging posts and videos, but with the streaming function, you can take your advertising power to a whole new level! Take Instagram, for instance. This platform has a new and exciting function where you can go live and upload a video where your followers can see what you are doing in the moment. They can also interact with you and you can respond in real time!

The trainers at your facility can use this feature to live stream their classes to a wider audience! This can help boost your popularity and give prospective clients a chance to get on the inside of your gym. Imagine having the ability to broadcast classes into the digital space and communicate with your followers in the moment. Your trainers can answer any questions they may have about the workouts and give them advice on the proper methods to carry out the moves.

You can also use this trend to generate buzz for your studio by promoting a new live video every week. You can release new workouts and gain a following!
Mobile Applications

It's no surprise that mobile app usage in clubs has seen the biggest growth over the past two years. Smartphone owners use apps for everything, and fitness is no exception.
Astoundingly, fitness apps in particularly have seen a 62% increase in daily use versus the 33% increase of overall app usable. A club-branded mobile app is the best way for clubs to engage members, electronically sell memberships, and create a seamless, connected club experience.
Members are able to take advantage of any virtual training services your club might offer. Trainers can use the app to track members' workout history and progress even when not in session. Also, using the application, you can adjust not only training but also your diet. This expands the ability to engage your members well beyond the club's walls.
Artificial intelligence

The thrilling world of artificial intelligence has been introduced in the fitness industry with simple customer-related tasks. For example, it helps with answering services, class registration, and even statistical calculations to give you further insight into your business. AI chatbots can also offer customer support, which can help your gym members with any issue at any time of the day! Now your facility can stay open 24 hours a day without you having to worry about not responding to a customer fast enough or losing sales during your time off.
Consider using artificial intelligence to complete these simple tasks, so you can invest more money in the trainers that you bring to your facility. This way, your staff will have more time to focus on important issues like getting your members into the best shape of their lives!
Virtual reality

Virtual reality has become another exciting dimension in the fitness industry. This sense of gamification will boost client retention and engagement at your gym, making your facility an instant hot spot!

Research has shown that people wearing a headset while working out do better in strengthening exercises. Not only has it had effects on people physically, but it has helped them psychologically during their workouts as well. Studies have shown that people who use virtual reality feel less pain and can maintain a certain position or activity for longer periods of time. Make your workout like an enthralling game. It's no wonder that the virtual reality market will reach $49.7 billion by the year 2023.
To be Brief…

Keeping up to date with the current trends in fitness technology will certainly help to give your club a competitive advantage. However, we must be careful not to put all of our eggs in one basket. While technology can play a pivotal role in many aspects of your health and fitness club, it can never replace face-to-face interaction with clients, even it will be via an application or live-streaming.
Staying up to date with technology trends in the fitness industry can help boost your business and provide your members with a unique and engaging way to interact with your facility.