From MVP launch to first active users. What's next?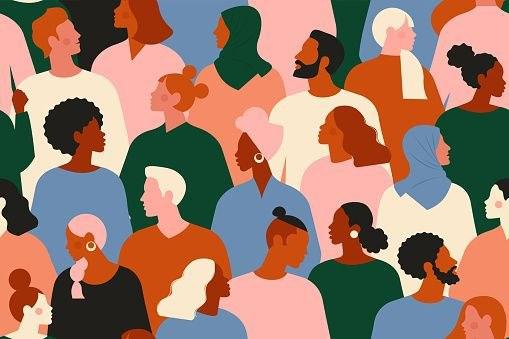 In our previous articles, we talked a lot about the MVP stage, strategy and development tips. But you've put in an effort, budget, and what's next? The difficulty in getting early adopters, especially in B2B sector, is incredibly underestimated. It's always a challenge for the new businesses to stand out, get attention from the 'right' customers. Yet this stage is extremely important to get the first feedbacks and product to evolve.
Let's start with defining.

What/Who is an active user?

In mobile general, an active user is a person who accesses an app/platform/service for a given period of time. During this period each user is counted uniquely to provide an owner/developer/marketer with an accurate understanding of how many people use the service, what are the most and least popular features, and overall strong /week places.

From a business perspective, active users are important simply because – they generate revenue. Stable growth of active users count is a positive sign of success. For the marketers, this stable or especially a sharp increase means the effectiveness of marketing campaigns.?aused by a push notification on one day, or a weekly offer can be analyzed against like-for-like campaigns, which can be also be used to assess performance.
There are three commonly used 3 types of active users:
DAU/Daily Active User – A daily active user is someone who interacts with an app over the period of a specific day.
WAU/Weekly Active User: A weekly active user is someone who interacts with an app over a period of seven days.
MAU/Monthly Active User: A monthly active user is someone who interacts with an app over a period of 30 days.
For tracking the success and defining weak points it's important to monitor all of them to get a clear picture.
How to get the initial audience. Strategies and successful examples.

In this part, we wanted to mention the top 6 strategies that you can use on the initial stage to get your first active users, but usually the most effective would be to put your hands on the few 🙂
1. Make your network work
Ask everyone who is close to you to test, use your app/platform even if it would be for a little bit. Ther feedback and sharing can bring great value. The lots of big players stated from this one. Such as – Slack, Instagram, Whatsup, Amazon, and more. Don't be afraid to ask and talk a bit about your service with different people, even if they don't end up using the service the can share the important opinion on it.

2. Reach out to solve the problem

Find online places where your potential customers go to when they need to find solutions to their problems.
Like Reddit, Facebook groups, LinkedIn groups, key influencers on twitter. It can be a way to your first active users/early adopters. Find people writing about the problems you are trying to solve, reach out to the authors, people in the comments.
3. Events/ Conferences
Attending local events, conferences, seminars, trade shows, and meetups are always a win as the more people hear about your service the better. + You can meet the interesting influencers of the industry that can push your service forward. As a successful example, you can note the Apple for this one. As Apple just started out, Steve Jobs and Steve Wozniak had to look for early customers and ended up presenting their printed circuit board (which would later be named the Apple I) at the Homebrew Computer Club.

4. Paid advertising
Social media is a strong tool to pick looking for the first feedback and activity. Now with a big variety of options, they give you an opportunity to define, segment, and reach the needed audience by many factors. To engage more, give an interesting offer or ask to leave contact information to talk directly. Consider physical advertising too if your service focused on the local market.
5. Experiment with BDR/SDR contractors (Business/Sales development representatives)
Sometimes it's important to get help from experts. Early-stage startups sometimes outsource this to an agency. This tactic is also effective for finding early adopters and learning what problems resonate with them.

6. Cold calling/emailing
If the previous strategy is not for you due to the limited budget you can always try by yourself. Search for the proper ways to reach out. It might be email, Linkedin or a call, even better if you line up your tries like this step by step. But it's important to not be too persistent and clearly define your target audience. So your offer/presentation would be relevant and interesting.
Profit first? Options on the early-stage monetization flow.

Deciding how much to charge for your product is a crucial go-to-market decision. There are a lot of factors you need to consider first. Monetization flow is fundamental even for apps/services that are free to download. So let's review the existing options/models:
Full product Ownership
1. One-time download fee
Not very popular nowadays, as the applications/software need constant support and updates. The dependency is pretty clear the higher the purchase fee is than it's less likely it will be downloaded without any trial. And if the fee is too low it would be hard to maintain the updates.

2. Free
From the first point of view, it might seem strange. You've put up the effort and budget to build a product so how can this work out? For free services (like Instagram, Facebook, etc), the customers is a valuable resource provided for marketers and other business owners who actually ready to pay for advertising, other kinds of interactions. Retail related or multivendor platforms are free to use for customers but can have a fee for the companies registered + fee for the payments through the platform.
Service companies can offer complementary mobile apps to stand out and give their customers a more convenient experience.
Rent the Product
3. Subscription / Membership
One of the most popular now – subscription model automatically charges users monthly or annually to use the service. Often, there are several types of memberships — a basic one and upgrades.
Usually, this model starts with a trial period so user can test the features.
4. Pay-per-use/user
This option has a big variety. Every product defines for what type of use the customer needs to pay. As we mentioned in the free model pay-per-transaction models for the Retail sector. There are pay-per-user models used for complex management and analytics or simply team use like Slack.

Freemium

5. Free, but you can pay to upgradeA basic version of the product is free. You download it, you have it. But you have the option to upgrade to a subscription model to get advanced features. Like synchronizing data, advanced analytics or 'no-ads'. There are a great variety depending on the initial featured.

Overall you need to consider all of them with a thought about your clients and how to transfer them from daily users to loyal customers.

Outline
Engage with first customers is always a challenge. When marked is flooded and full of big players win the client and stand out is not a one-day task. You have to be persistent and creative, think through the options and models to win the clients with convenience, evolve with their feedback. Prepare yourself to put more effort on this stage too but in the end, it'll worth it.