AMgrade Founder Yevhen Shalenniy's Business Acumen Reason Behind Firms Prominence in the Industry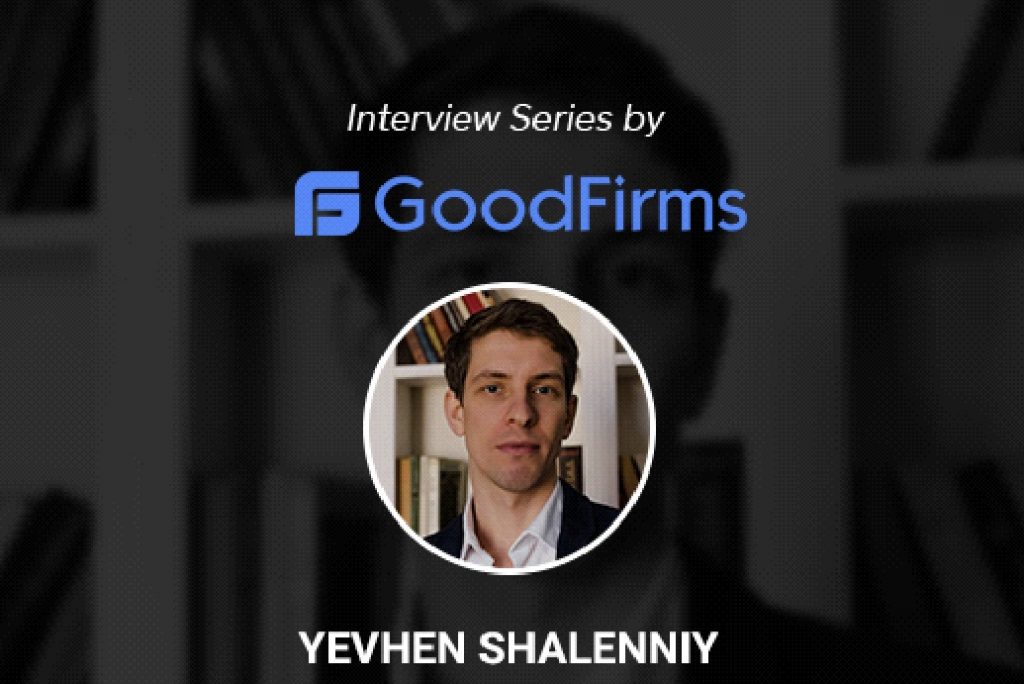 AMgrade is one of the leading digital solutions firm in the Netherlands, established in 2010, that provide a full-cycle Web and Mobile Development services. Strong development skills, a client-oriented approach, and solutions that are fused with corporate ethics are the elements that have been key to their success. Under the guidance of their Founder, Yevhen Shalenniy, the firm has played a pivotal role in providing smart IT solutions to numerous businesses over the last 8 years. The eclectic Founder always emphasizes to provide deliverables that are well tested for quality and responsive to a host of modern browsers, platforms, and devices.
Yevhen's passion for IT Technologies and Engineering is the foundation over which the company was started. Close to a decade long journey and completion of more than 200 projects fill a sense of pride in him towards the firm and the members of his team. With only a few members working remotely, most of the staff work in-house, which has aided in solving urgent issues faster in offline meetings. A firsthand view of the ongoing process helps him supervise in a better manner.
GoodFirms, as part of their interview series, conducted one-to-one with this adroit Founder, where he keenly discussed his role, his firm, and their business practices. Below is a brief account of that illuminating conversation.
Mobile App Development Solutions That Cater to Every Need:
Asking about their business model, Yevhen Shalenniy said that their value proposition is based upon their quality of work, the efficiency they impart through their solutions, and their unique approach they implement with each project. He bases development timeframe on design and functionality requisites. He shared that a basic app with customary functions can be developed within a month, whereas a specialized and complex app might take 3-6 months for development.
He also went on to elaborate that the selection of a platform depends upon the MVP test and the probable devices used in the target market. Clarifying about native and hybrid apps, Yevhen explained saying that native apps are highly stable and easy to maintain, while on the other hand, hybrid apps bring about the nature of complexity with them cross-platform apps needs a re-visit post an operating system update.
Khalid AlAwar, Founder at Mabany, shared his experience with AMgrade while rating the firm 5-star at GoodFirms:
A personalized approach, irreplaceable industry experience, and use of wireframes to help understand their client how the finalized product would look have made sure that AMgrade has a place amongst the top app development companies in Netherlands at GoodFirms under the competent leadership of their Founder.

Pioneers in Full-Stack Software Development:
Yevhen Shalenniy has an astute comprehension of the capabilities of different frameworks. Hence, they have classified their teams as such that each department has its narrow specialization enabling them to become extremely skilled in the corresponding technology and solution. Involving and allocating distinguished talent to the appropriate task has helped Yevhen and his firm achieve remarkable results regarding product quality, further facilitating exceeding client expectations.
Focus on providing flexible, scalable, and easy-to-use solutions, and results-oriented practices will see to it that AMgrade breaks into the coveted list of the top custom software development companies at GoodFirms.
Mostly catering to start-ups, the firm has also developed an expertise in the spheres of Real Estate, Healthcare, and Logistics. Individual analysis of each project and implementing the apt technology, they have delivered solutions in various using various frameworks such as Laravel, React, Angular, and WordPress.
An interesting take on doing business, and a unique customer-centric approach in a world focused on monetary gains, the insights we acquired are worth a read. Please read the full interview (Interview not yet uploaded) here at GoodFirms.
About GoodFirms
Washington, D.C. based GoodFirms is a maverick B2B research and reviews company that helps service-seekers in finding mobile app development and software development companies that are rendering the best services in the industry. GoodFirms' bonafide research process ranks companies, boosts their online reputation and helps businesses choose the right technology partner that meets their requirements.
About the Author
Anna Stark is presently working as a Content Writer with GoodFirms – Washington D.C. based B2B Research Company, which bridges the gap between service seekers and service providers. Anna's current role lingers her to shape every company's performance and critical attributes into words. She firmly believes in the magic of words and equips new strategies that work, always in with ideas, something new to carve, and something original to decorate the firm's identity.