Agile Methodologies and Relentless Efforts Would Soon Get AMgrade Recognized by GoodFirms As A Top Mobile App Development Company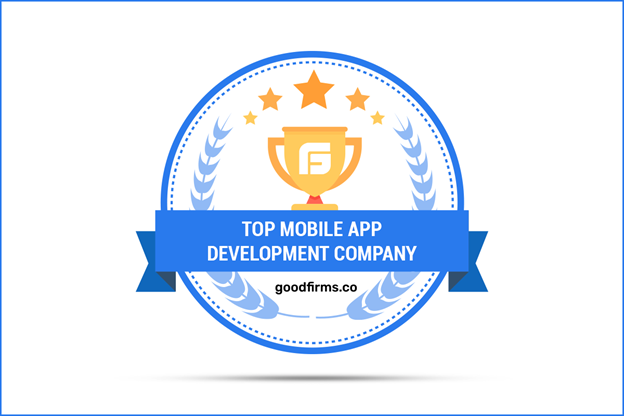 With a relentless approach and conviction to offer best-in-class solutions to clients, AMgrade has made it to the list of established mobile app development firms at GoodFirms. Take a look at AMgrade's profile to know more about their services and offerings.
AMgrade Introduction
AMgrade has been a leading name in the domain of web development for a decade or so. Founded in 2010, AMgrade is a mobile app development firm located in Ukraine, working with the mission to combine technology with expertise to offer seamless solutions. The decade-long experience of AMgrade has made it to the list of top app development firms. The company possesses the required skills, expertise, and knowledge to be of great value to clients.
AMgrade brings you closer to the best app developers, web developers, testing experts, coding experts, and other team members who put their efforts together to offer the most excellent solution. The company pays equal weightage to manage and maintain healthy and long-term relationships with clients. Hence, they offer performance reports, solve issues quickly, offer personal assistance, and post-release support. Their mission is to deliver best-in-class solutions that can help clients achieve maximum ROI from the market.
GoodFirms Research Process
GoodFirms is an online research and review portal that connects service seekers and service providers on the same platform. The profound GoodFirms researchers evaluate companies on three important parameters like Quality, Reliability, and Ability to gauge and evaluate companies.
Likewise, GoodFirms evaluated AMgrade on the same parameters and inferred that they have been delivering outstanding app services.
Mobile App Development
Harnessing the power of technology, AMgrade has always succeeded in imparting their knowledge to build a responsive mobile app. With agile methodology and the latest technology, the team offers mobile app development that resonates with their brand's idea. The group holds itself accountable for all the projects undertaken by them and provides transparent solutions.
By maintaining a trustworthy relationship with clients, the team has produced deliverables that can provide edge to businesses in the market. Besides knowing the latest tools and technologies, the group delivers nothing but quality apps. As a specialist in this area, the firm fulfills all the objectives of their clients' business.
AMgrade, due to its ingenious solutions, earns a spot as one of the top mobile app development companies in Ukraine at GoodFirms.
Web Development
A website, in general, offers a unique experience to customers, and it also gives them a broader idea about the business. In other words, it's an extension of your offline business (if you have one) that turns prospects into customers. By leveraging their expertise and potential to offer a seamless website, the team crafts unique solutions laced with perfection. The firm provides customized solutions and brings value to consumers by knowing the needs of each customer.
Jack Dow, a happy customer rated AMgrade with a 5-star rating and he was very happy with the high-quality service offered by them.

The team's understanding of business helps them cross new frontiers every day despite the challenging tech environment.—Working with a collaborative approach, the team showcases high inclusivity by keeping their clients up to speed regarding the development of the website. The company has been enabling businesses to achieve goals and gain better control and visibility in the marketplace by building them an attractive website.
Thus, for putting their efforts together, AMgrade grabs a spot as one of the top web development companies in the Netherlands at GoodFirms.
Testing Services
At AMgrade, the dedicated team of testers and coders ensures clients receive the best solutions. To meet the industry-specific requirements, the unit offers services that can comply with the rules. Not only does testing contribute to business success, but also helps businesses be aware of the risk involved. The team works to find any defects or bugs, or complexities involved in the software and ensure optimal quality solutions.
The company believes in working with transparency and maintaining a long-term relationship with clients by maintaining regular communication via video calls, emails, and chats. This way, the company remains in constant touch with clients about their work and projects. By following the latest trends and methodologies, they fulfill every requirement of clients.
AMgrade has succeeded in becoming the most trusted testing services firm for offering the best testing solutions; they would soon rank as one of the top software testing companies at GoodFirms.
About GoodFirms
Washington, D.C. based GoodFirms is an innovative B2B Research and Reviews Company that extensively combs the market to find top Mobile app development, Web development, Software testing firms that offer the best services to its customers. GoodFirms' extensive research processes help rank the companies, boost their online reputation, and helps service seekers pick the right technology partner that meets their business needs.
About the Author

Anna Stark is a staff writer with GoodFirms – a Washington D.C. based B2B Research Company that bridges the gap between service seekers and service providers. Anna's current role includes gauging companies' performances and their key attributes and putting them into words. She firmly believes in the magic of words and is always on the lookout for new strategies and ideas that companies have gladly embraced, and then helps them shine a light on those to make their identities shine brighter.