10 hottest UX trends [2023] that will boost your business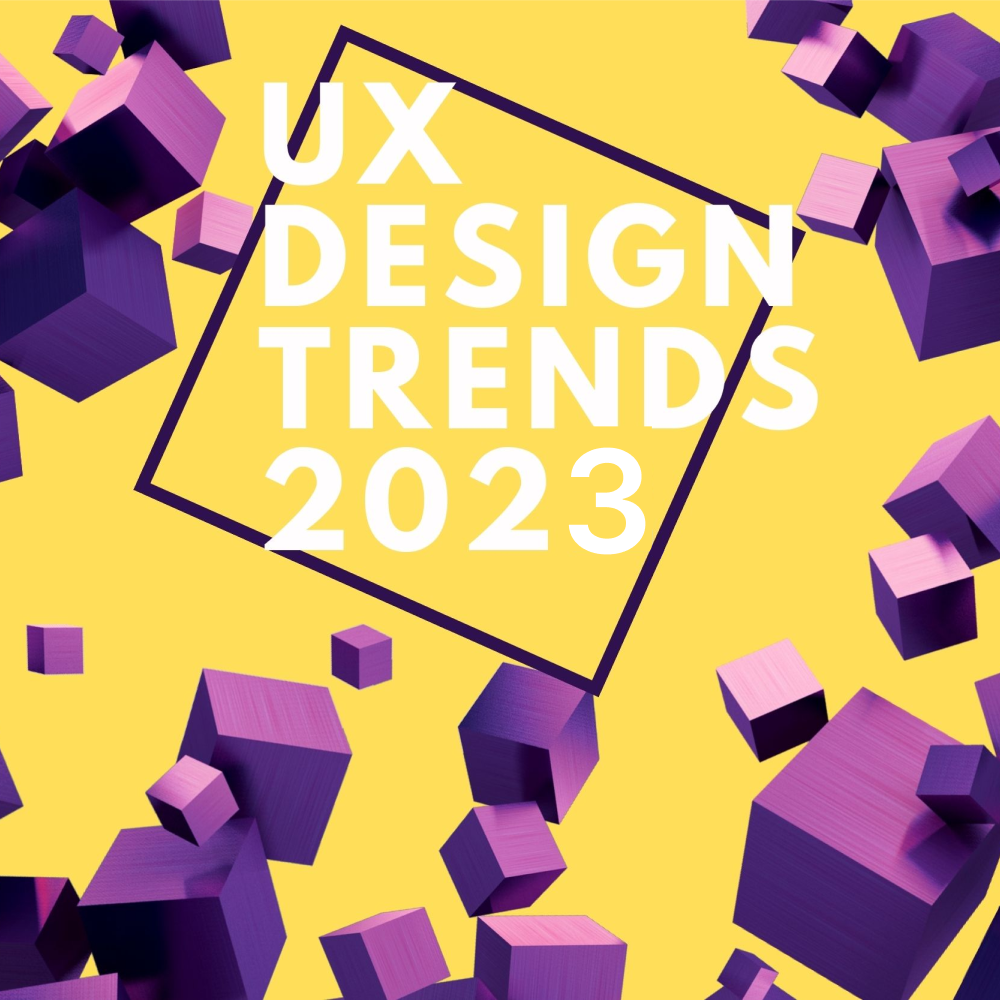 User experience is constantly improving. Today it involves everything from the level of assistance and user engagement to brand awareness and recognition. Well-thought-out user experience design will make a significant impact on businesses in 2023. A website is a base for an entirely digital presence, a place where you want to direct traffic to make conversions, offer more information, and retain existing users and customers. Over the next year, brands will build their successes on leveraging technology-driven solutions to customer needs, building deeper connections and relationships with their customers through the latest UX and UI trends.
These ten major trends deliver a snapshot of how UX design trends evolve to suit our rapidly changing world.
1. Increased personalization
Hyper-personalization is expected to play a dominant role in UX design trends 2023. Personalization adjusts the interface according to the specific interests and needs of the user. As a result, users easily find what they need and complete their tasks faster. This leads to an improved user experience and understanding of user preferences. 
However, hyper-personalization also means collecting more user data, with or without their consent. Therefore, to build trust, it is important to give the users transparency over how the data is used and control over what information is shared. Personalization involves collecting more data and has already brought real value to both users and companies. Today many companies have begun to adopt it: Netflix's homepage recommendations, Spotify's tailored playlist, location-based personalization of the Coca-Cola website, and many more.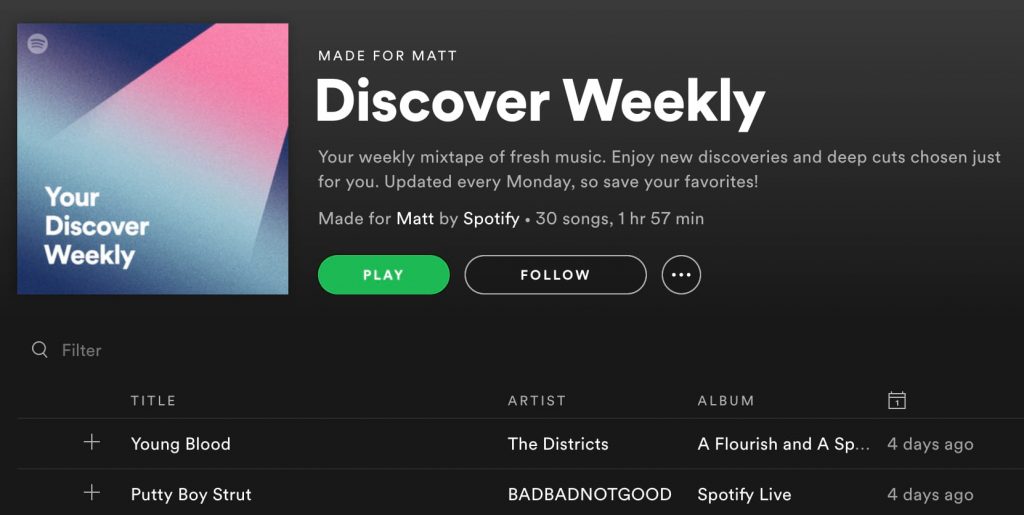 2. Extended Reality (ER)
In many ways, extended reality has already impacted UX design and still is on the top of UX design trends 2023. Companies like Ikea, Adidas, Walmart, McDonald's, and Instagram are already using ER. They help users virtually try on clothes, see new furnishing at home, connect people through virtual games and entertainment, and train their employees via realistic simulations. With augmented reality (AR) and virtual reality (VR), the design focuses on 3D spaces and products that may be paired with headsets and haptic suits. Designers will also have to consider holography, spatial and audio augmentation, and designing for mixed reality.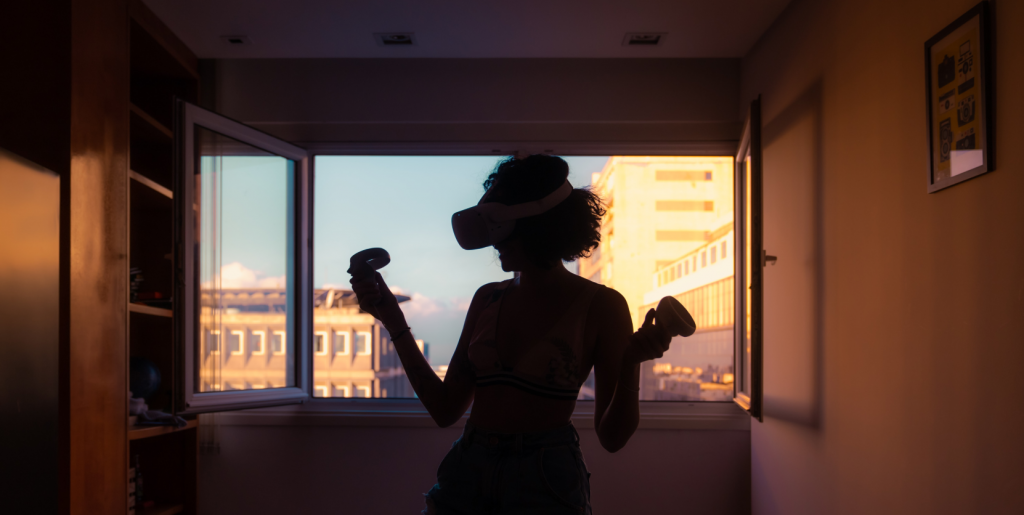 3. Artificial Intelligence (AI)
Artificial Intelligence (AI) is going to be an UX new trend this year. It describes any intelligence expressed by machines or computerized technologies as opposed to natural animals and humans. It is already successfully implemented through technologies like Alexa, Siri, Echo, and Amazon.
Designers have been implementing AI to generate heat maps, indicating their designs' usability, creating color palettes and backgrounds, enhancing images, or drawing fictional portraits for personas. People are getting used to personalized adjustable interfaces and content recommendations generated by AI.
4. Web 3.0 and the Metaverse
Web 3.0 has just started its way, but together with Metaverse have great potential and will evolve in UX future trends. It uses AI and blockchain technologies to process information with human-like ability. Thus, Web 3.0 is powered by decentralization and shifting from server-client to peer-to-peer interactions. Web 3.0 release users from global control of information and let them be anything they want to be and do anything they want to do without a centralized censor. It will be a new world where reality and virtuality are seamlessly integrated. Meta explains it as "A set of virtual spaces where you can create and explore with other people who aren't in the same physical space as you."
5. No-code tools
A no-code tool enables programming without writing code. Figma, Notion, Webflow, Survey Monkey, Google Analytics, and UserGuiding, already use this latest UX design trend, engaging more and more users. This trendy approach can shift passive dreamers into proactive site owners. With no-code tools, anyone can learn how to build a decent webpage. As it gains popularity, we can certainly say that the future will bring us even more no-code tools. It would certainly affect the UX design, so this UX design trend is definitely worth attention.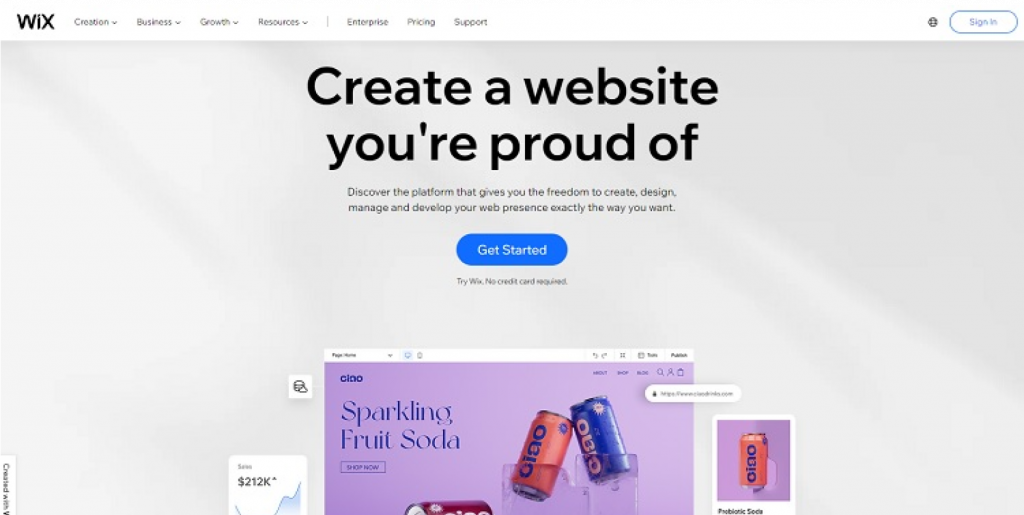 6. Mobile-first design and super app
52% of users said that a bad mobile experience made them less likely to engage with a company. 
The mobile-first approach has become most popular on digital marketplaces and will remain at the top of 2023 UX design trends. But today, UX designers went further. They built the super app, where several services are connected in one application. For example, the app may include ordering tickets, goods, taxis, delivery, messenger, electronic payments, mini-games, and more—no need for a dozen applications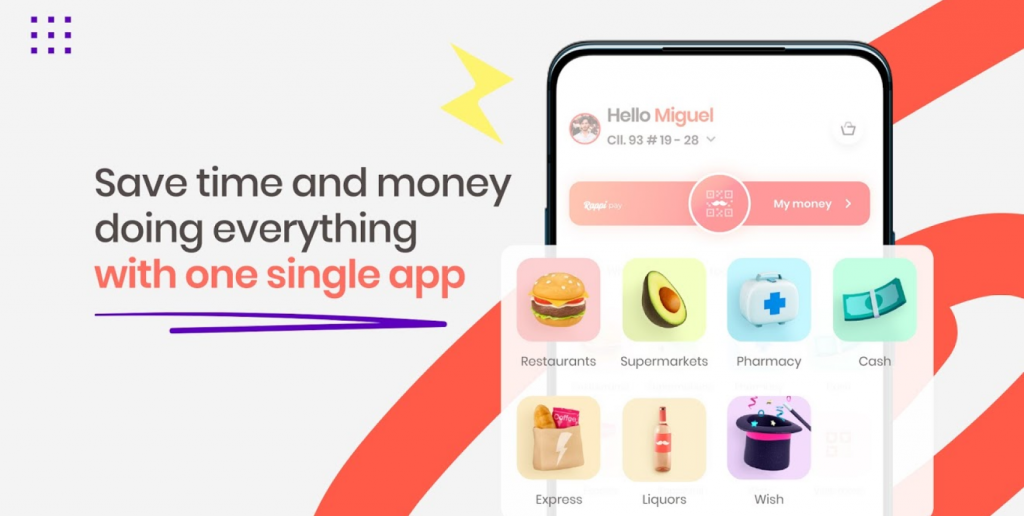 7. Customization
Not new but still popular, customization is a UX trend in 2023. It allows users to choose some design elements themselves: color theme, scale, wallpaper, and even install custom languages. Customization uses not only in the visual part of the design but also works as a personal organizer, work spreadsheets, or knowledge base. Customization is an excellent solution for frequent, long-term interactions.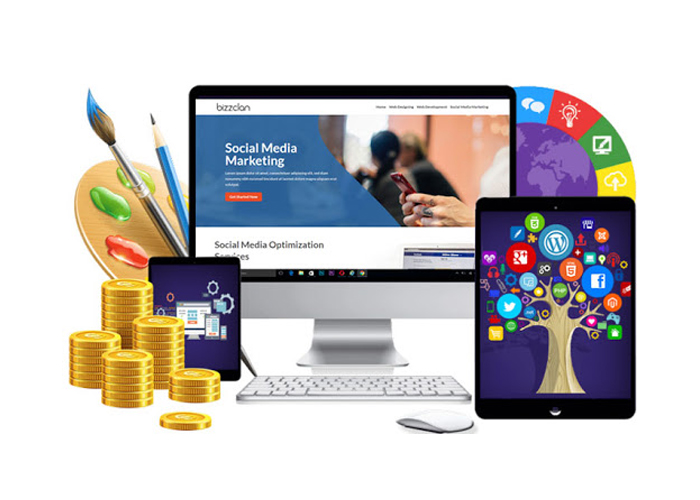 8. Vertical navigation and gesture control
2023 brings us a less traditional approach to navigation elements. The release of the iPhone X created new challenges for designers. For example, frameless devices removed the once-popular home screen button, which rebuilt the approach to interface design.
Familiar with certain navigation styles, users might doubt experimenting with new, sometimes confusing methods. So, UX designers had to adapt app design to a new reality and find the simplest form of navigation.
Vertical navigation panels are one of the UX trend elements designed to provide user-friendly navigation.
One more solution in UX design brought us gesture control navigation. There are two types of gesture recognition: touch-based gesture recognition and touchless gesture recognition. The last one is the most promising UX design trend 2023. Such a solution was also impacted by the emergence of the pandemic in 2020. UX designers had to rethink user interactions and make them safer and hygienic. With touchless gesture control, users no longer need to touch the screens to perform an action. A simple gesture will keep the movement. The most important here is high sensitivity to ensure a rapid response.
According to Report Ocean research, the global gesture recognition market is estimated to grow by 20.3% from 2022 to 2031. The global gesture recognition market is expected to reach a value from $8 billion to $51.3 billion during 2021-2031. Companies like Apple, Google, Sony, Microsoft, Samsung, and Intel are already investing in the development of touchless gesture.
Gesture recognition technology is highly successful in the global market. As a result, adopting gesture recognition systems in UX design is undoubtedly the latest UX design trend.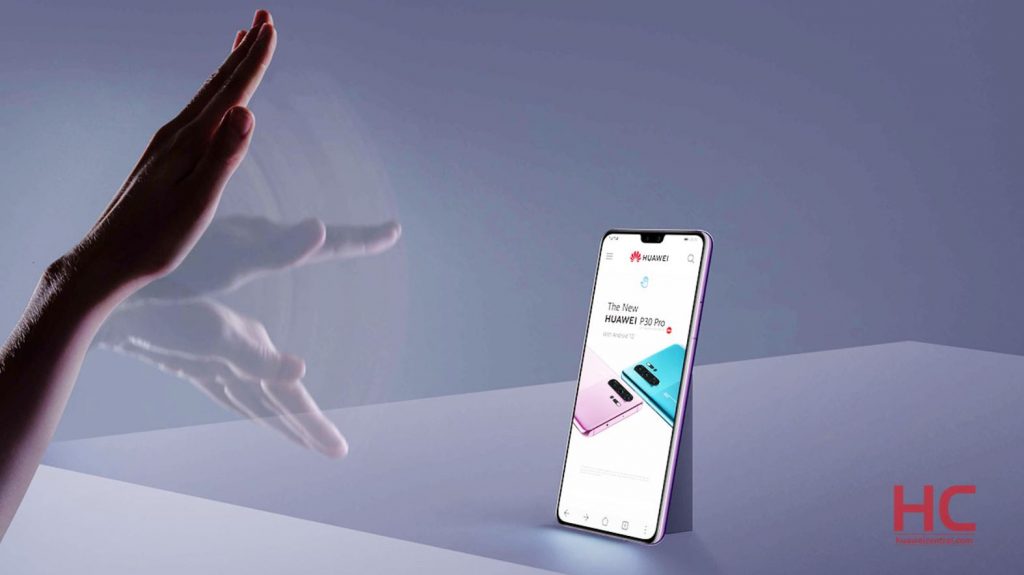 9. Creative scrolling experiences and scrollytelling
Scrolling is an experience on its own, and every year it's getting more creative. This UX trend focuses on the journey of uncovering more and more bits of a website by scrolling. Elements in the background change, they move through the page with the users, or users are engaged in the experience offered by the website.
Scrollytelling is a new trend in storytelling. It changes a long-form story into an interactive experience. Audio and visual content adds a deeper layer of meaning and emphasizes the details of a story. It is a great way to tell compelling stories engagingly. Scrollytelling is especially well-suited for a story with a distinct chronology.
Traditional passive scrolling was just a way to end function. Today it has become an active and fascinating experience that takes users on a journey. The result is a positive, imaginative, and immersive experience.
10. Emotive interaction design
Today User Experience went far beyond giving customers what they say they want. UX includes all the users' emotions, beliefs, preferences, perceptions, physical and psychological responses that occur before, during, and after use. No wonder emotive interaction design is the next big trend in UX design.
Emotive interaction design, or emotional design, creates experiences that evoke an emotional response in users. Users build a deeper connection to the website or app through emotional design. Animations and other effects create more positive experiences, engagement, and memorable interactions. They follow the journey with the user and provide encouragement and support. Mailchimp, Duolingo, and TunnelBear are great examples of using emotive interaction design.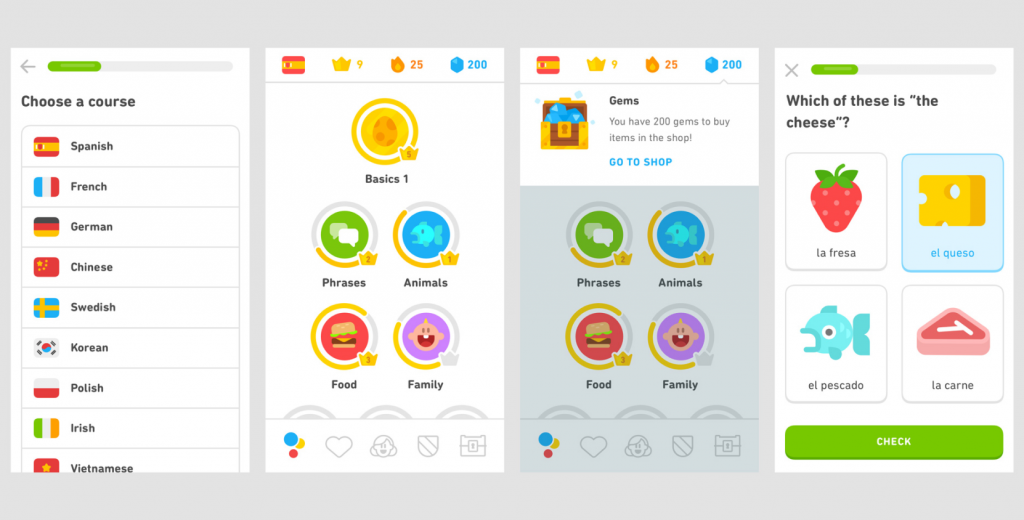 Summarize
"The design is not just what it looks like and feels like. The design is how it works"
Steve Jobs
What makes a winning UX design? Visuals, content, structure, and navigation all aim to give users a memorable experience. Many exciting transformations are happening in the user experience design this year. Current UX design trends and UI design trends open up a new world of possibilities to make people's lives much easier.
To keep our businesses moving forward, we must first understand these new trends in UX design and how they align with our business needs and user expectations. Then transform it into a value-driven, best-possible experience for your users centered around boosting customer satisfaction.
Ready to see how using the latest UX trends would increase your conversion rate and benefit both your users and your business? AMgrade UX/UI designers would be happy to create an inspirational, fresh new web design for you Contact us.