10 hottest UI design trends [2023] to increase customers engagement
The number of websites is growing every day, but let be honest their online representation is almost identical. To stand out from the competitors, become recognizable, and build a strong brand image, you have to invest in good UI/UX design. A good web design adds value to your website or app and makes your users subscribe, contact, donate and buy things. It is not about just following the latest UI UX trends but also learning new possibilities and your brand even more valuable.
Design, like any other digital branch, evaluates and changes all the time. Each year we get new trends in UI development, new features appear, and outdated solutions pass away.
Let's review new UI trends, which will become a standard soon!
1. Dark Mode
The dark mode is certainly a current UI trend #1 in 2023. Reputed brands like WhatsApp, Instagram, Facebook, and Apple are working on dark mode designs to refresh the aesthetics of their apps and websites. The stylish look of dark mode saves smartphones' battery life, provides better readability, and reduces the negative impact on sleep and overall eye strain.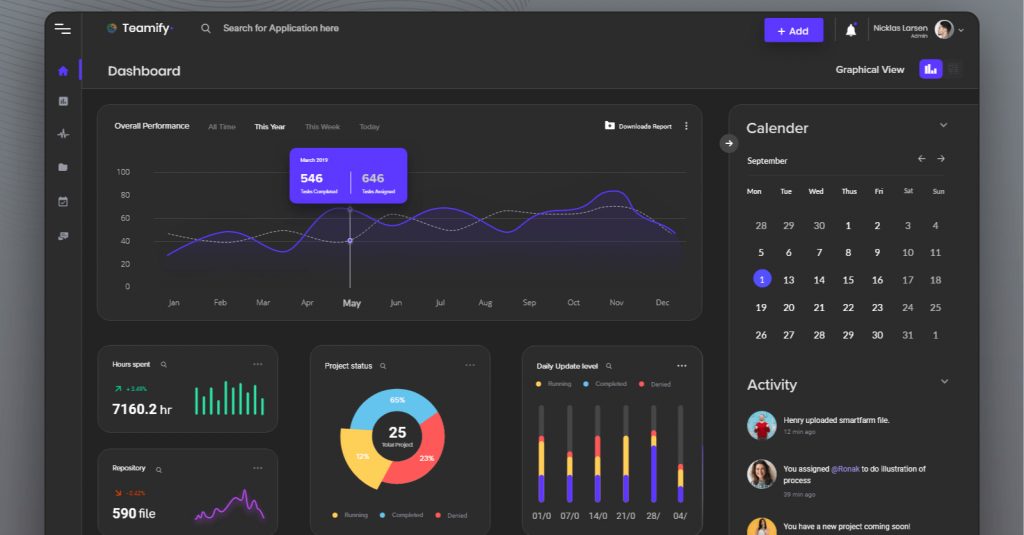 2. Neumorphism
Neumorphic website design is a cool new way to combine Skeuomorphism in UI Design and Flat UI Design. The Skeuomorphic Design imitates its real-world equivalent to ensure an intuitive user experience. For example, the most well-known is a recycle bin icon, which emulates a real-life recycle bin. Flat Design uses simple, two-dimensional elements and bright colors. Neumorphism is all about creating a soft interface color palette for the entire screen. Such style in web design gives a feel that all elements like buttons or cards are inside the background and are only visible because they're extruded outside. As a result, soft UI elements feel elegant yet so comfortable.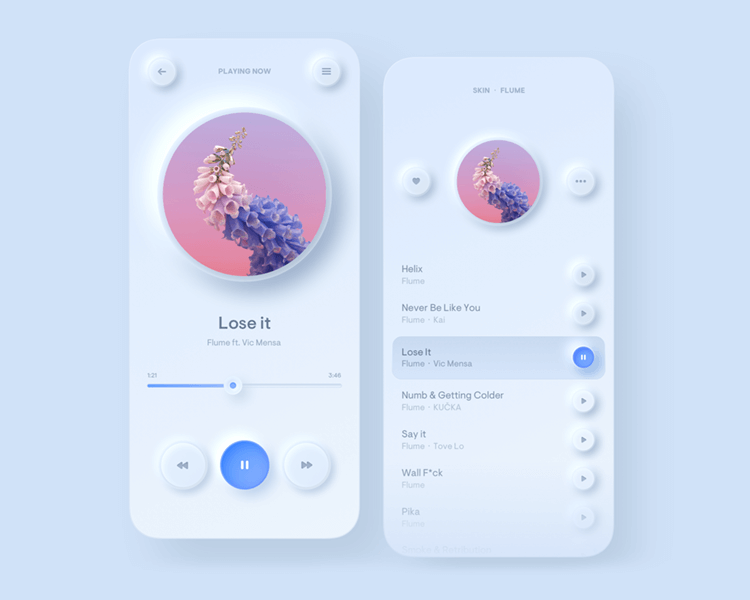 3. Micro-Interactions
Next in UI trending is micro-interactions. It's not something fresh new, but it evolves and won't stop in 2023. Small functional animations aim to support and engage the user by giving visual feedback and displaying changes. 
Micro-interactions are a powerful tool for branding, entertaining, and delighting users (direct manipulation) and providing feedback to users (results of their actions). It can be triggered by a user or a system. For example, they might include a scrollbar, digital alarm, pull-to-refresh animation, email notification, swipe animation, call to action, current system status, etc.
Think about the like button; it has dramatically impacted the web design world. When Facebook introduced the feature, it revolutionized the way users could communicate and became the standard that every other platform should have. If the users enjoy the experience and have fun, they return.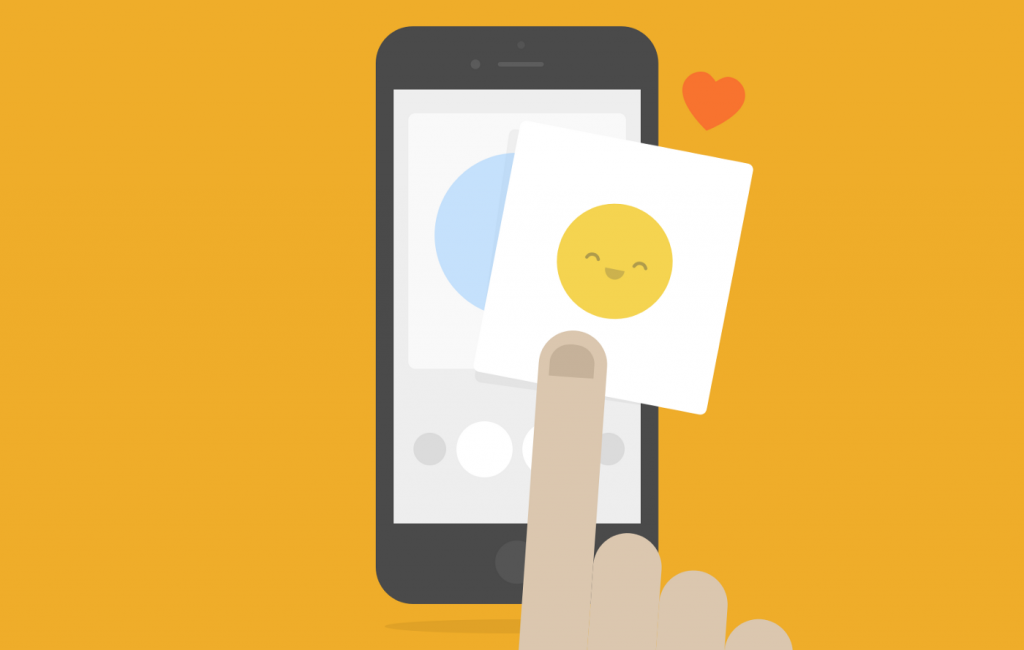 4. Minimalism and Bold Typography
People are getting tired of overcluttered white websites and glamorous subtlety. Minimalism and bold typography is a perfect 2023 UI trend. It grabs users' attention and gives your site a unique look and feel. The trend features one bold text element and an almost flat design scheme. 
According to this UI trend, designers use limited interface elements, oversized hero elements, such as photography, video, or animation, and simple color and design schemes with plenty of black and white.
Usage of exceptional lettering adds style, enhances design concept, and highlights brand philosophy. Minimalism in web design can evolve or change, but it is always timeless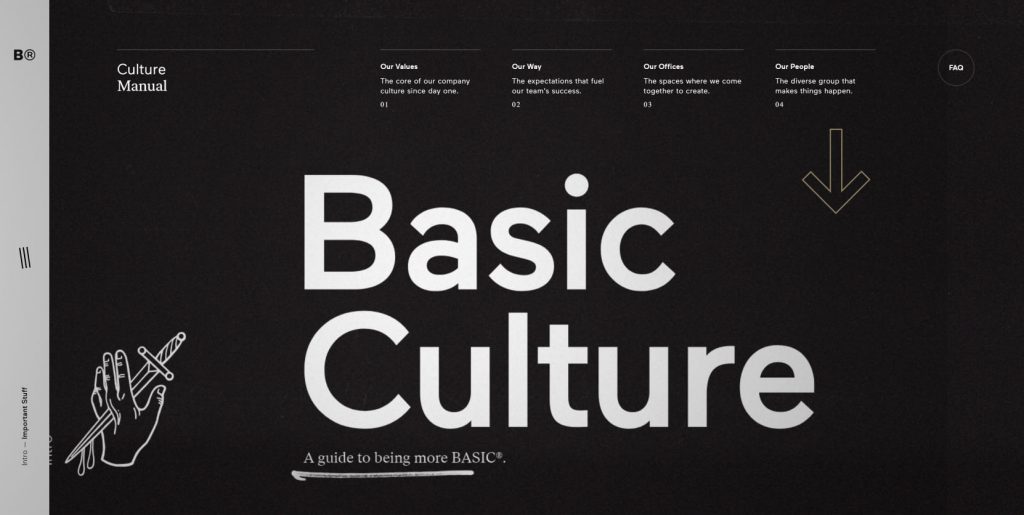 5. 3D Elements
Undoubtedly, integrating various 3D graphics into mobile and web interfaces should be on the list of UI latest trends. 3D animations provide a more tangible, engaging, and interactive user experience. Thus, more and more digital retailers are implementing 3D to present a product for a more human-centered, realistic user experience. So, as they say: "The trend is your friend, until the end when it bends".
6. Animations and Hover Effects
In 2023 you can find an increasing tendency of animations in web design, so it is one more modern UI trend. This is because animations work more effectively than pop-ups or banners and help users move through interfaces. UI animations help draw users' attention to CTA or show them what to do next. It is commonly used in showing loading and progress, state changes, structure and navigation, micro-interactions, and branding. 
Here we can add hover effects that also deserve a spot on this trend list. Hover effects are one more helpful tool to interact with and navigate a website. When a user moves the mouse over a particular screen area, a hover effect forces the area to change color or size, making photos zoom, show text or pop-up, and provide information. Animations and hover effects would add a bit of style, fun, and information. So say no more use animations
7. Voice User Interface (VUI) and touchless interactions
Undoubtedly, voice user interface and touchless interactions are the hottest 2023 UI design trends. VUI provides interaction with a system through voice or speech commands. The main feature of the voice-activated interface – is the elimination of typing. Don't waste your time on typing, use voice commands.
Users loved such a solution. In addition, it benefits with improved safety and hygiene by providing hand-free interfaces and complete control over devices and apps without taking a look at the screen. Therefore world's leading brands, such as Apple, Google, Samsung, and General Electric, have rapidly adopted VUI design. Siri, Google Assistant, and Alexa are good examples of voice user interfaces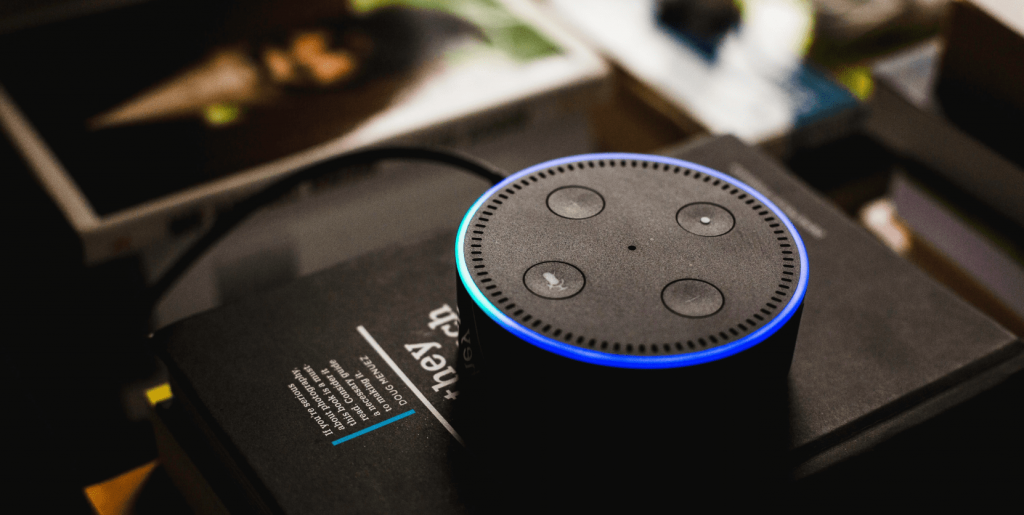 8. Gradient
The gradient started its popularity in 2014, but today this UI design trend comes back. We are used to gradients as a background, but in 2023 UI designers will use gradients in elements, icons, or paddings. The well-designed gradient leads users toward the focal point and gives depth and volume to the design.
9. Retro
Retro is on the top of popular UI trends 2023 again. It combines traditional elements like simple shapes, textures, and natural colors. Here we can also add arched and oval border radius. Images are within ovals or arcs, and sometimes there is a thin borderline apart from the image. It looks chic and elegant in the style of the 70s.
One more retro throwback is the grange of the 90s. Here is a commonly used textured background, funky colors that bring up positive vibes, combining uncombinable elements that give creative results.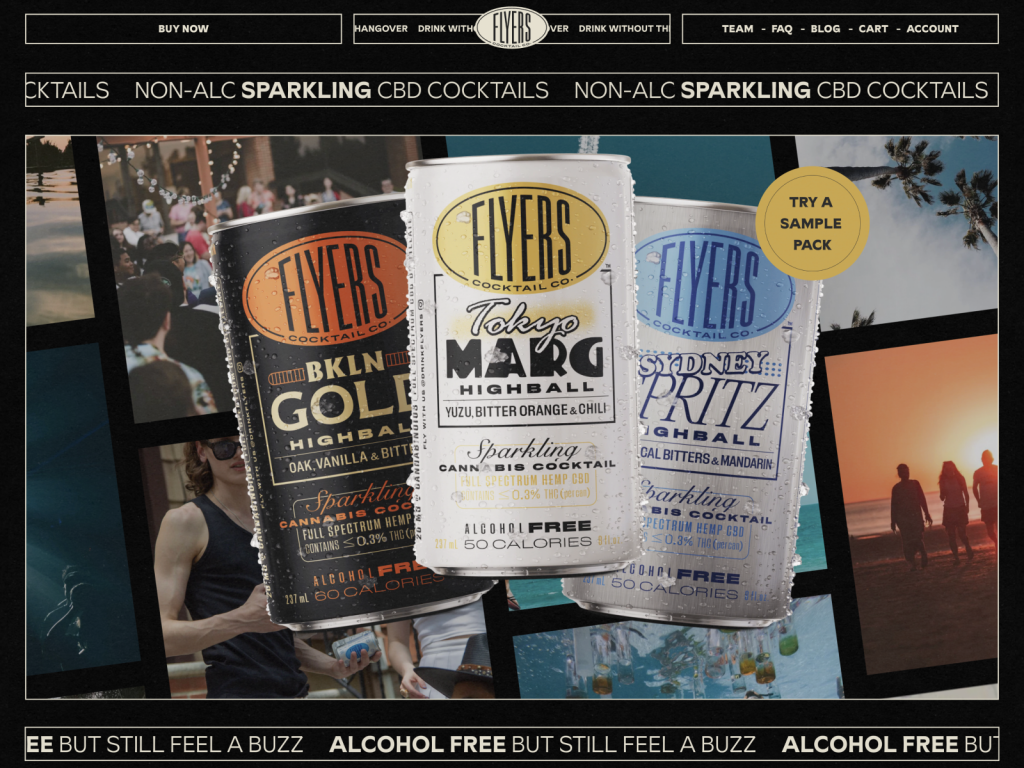 10. Glassmorphism
Glassmorphic design is not the new UI trend anymore it is a new standard. It's based on a background blur effect that gives elements a "through the glass" look and feels. Users understand the hierarchy and depth of the interface. Just like pieces of virtual glass users see the layers of interface. Glassmorphic design brings attention to the content you wish to highlight. Many applications already follow this trend. Apple and Microsoft are two companies that have included Glassmorphism in their operating systems.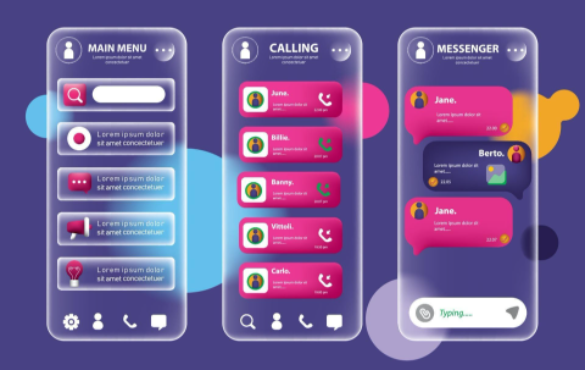 Summarize
Design has a meaningful impact on the user experience. Despite the difference between UI and UX design work tight together and have one goal – to delight the user. The latest UI design trends and ux design trends 2023 inspire us with creative concepts and ideas. Art, design, and technology come together to create something fascinating, such as stylish apps and websites. Integrating UI design trends 2023 would help your business in retaining a larger audience and take your company to the next level.
If you have any doubts about what UI trends would be the best match for your business, contact us. UX/UI designer team from AMgrade will gladly help you improve or, maybe, create a totally new vision for your website, app design, or product. Give us a call or leave a message so we could discuss your unique design!