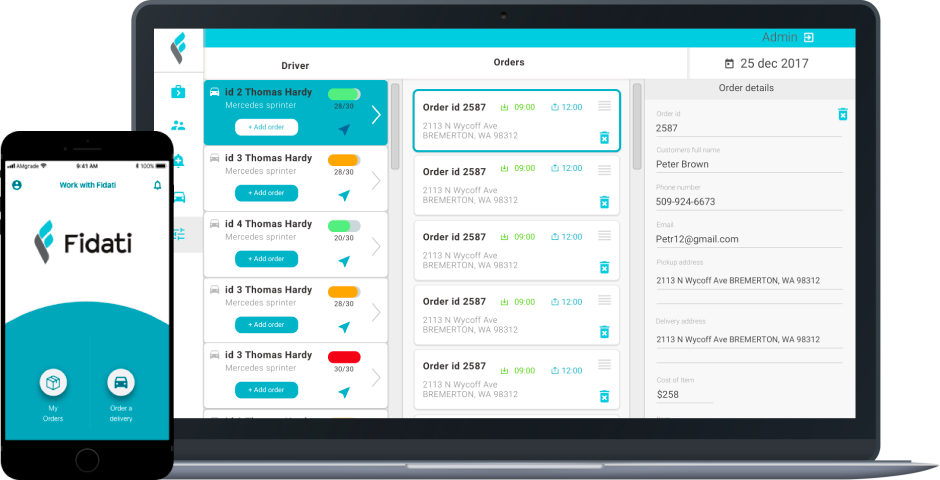 Easy delivery
Our proposed solution is for delivery businesses to replace manual work by the process automation and
to get rid of manually routes composition that means to make life for your managers easier. Using our
system will help to avoid human mistakes and calculate exact time of arriving taking into account the
traffic situation for the business side and track the order in real time and know when to expect it for the
customer.

We created an app that will allow customers to order the deliveries from different places and get them
on time, see where the driver is in real time, ability to see the picked time by a driver and the time of
delivery to the end place. The intelligence system will estimate the appropriate amount of drivers that
will be necessary for delivering the orders. Also our route optimizer will count the best shortest
distances for 2 points - picking up the order and delivering hence that will save the time for the end user.
In our System we used Google Maps API for the route optimized building and tracking the orders. The
customer has got two options for delivery the item: Standard is for the next day and Express for the
same day delivery. The cost for services is calculated differently and may base on a distance or a
specific district.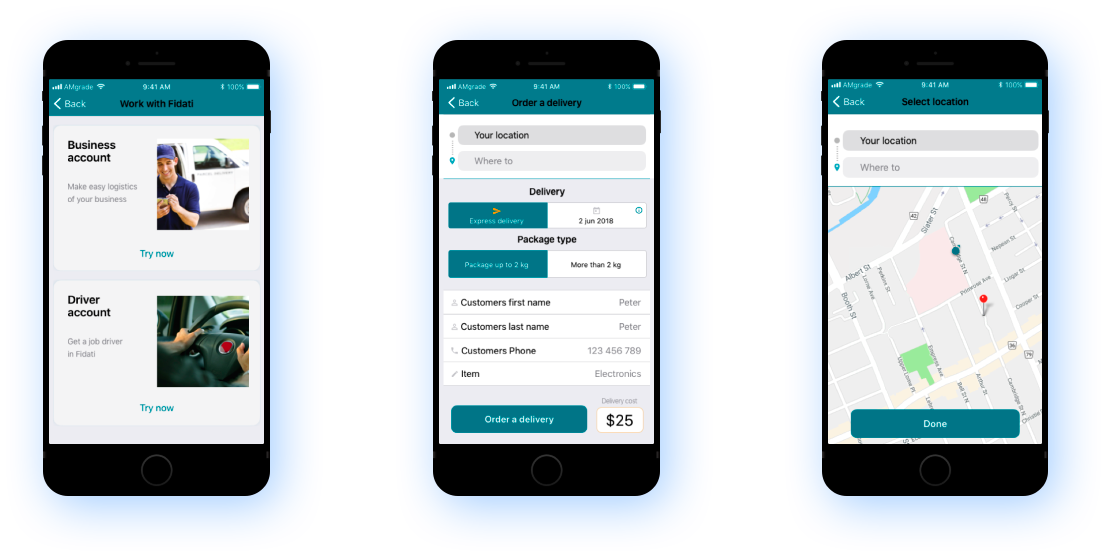 Key features:
Ability to order the delivery from multiple places

Estimated time when the delivery will be taken and delivered to your place

Tracking the driver in real time by the admin and the customer since the driver is on his way

An intelligence route optimizer that counts the least number of drivers based on the existing orders which will require to deliver the orders

Notification system about delivering the orders

Stripe Payment system for customers

Generating invoices for businesses in their profiles